Security Guard Resume Sample
Reginald B. Samson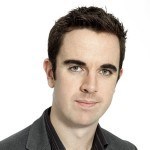 Address:            7905 Franklin St., New Jersey
Phone:                (201) 999-8547
Email:                  [email protected]
Current job:      Head of Security at HTG Universal Bank Corporation
---
Objective
To find long term opportunities with a company where I can share my experience and expertise in establishing security protocols, conducting investigative procedures, problem solving and guidelines in employee and customer safety.  
---
Skills
5+  years experience as Head of Security

10+ years experience as Security Guard

Associate Degree in Criminal Justice

Certified; Security Guard

Experience with IT Security

Trained in Self-Defense and Weapons

Experienced in First Aid, Disaster Recovery

Background managing various security systems and frameworks

Background in designing security systems

Experience creating security guidelines

Experienced working with teams

Excellent communication skills

Physically fit

Goal – oriented

Highly organized

Punctual
---
Work Experience
Head of Security, 2016 to Present
HTG Universal Bank Corporation, Newark, New Jersey
Duties and Responsibilities
Manages and oversees security systems on a daily basis

Meets and orients security team

Attends to training of new security team members

Reviews all security reports submitted by security team
Directly attends to all security issues forwarded by employees and customers

Leads investigations on employee and customer incidents

Patrols the different areas and sectors of the company and monitors for suspicious activity

Conducts regular audit on IT security systems

Periodically reviews security protocols and makes revisions if necessary

Circulates among employees and customers to ensure protection and track suspicious behavior
Security Guard, 2015 to 2016
Bridgewater Commons, Bridgewater, New Jersey
Duties and Responsibilities
Monitors all patrons and employees entering and exiting the mall

Patrols different areas in the mall to monitor suspicious activity and behavior

Attends to complaints filed by mall employees and patrons

Files necessary reports to Head of Security

Circulates with patrons to ensure their safety and protection

Liaisons with fire and police department in case of emergency
Security Guard, 2015 to 2015
Caesar's Atlantic City Casino, Pacific Avenue, Atlantic City
Duties and Responsibilities
Monitors all patrons and employees entering and exiting the casino

Manages logbook for casino visitors

Patrols different areas in the casino to monitor suspicious activity and behavior

Attends to complaints filed by casino employees and patrons

Files necessary reports to Head of Security

Circulates with patrons to ensure their safety and protection

Liaisons with fire and police department in case of emergency

 
---
Education
New Jersey Security Guard Certification
SORA NJ Guard Training
South Plainfield, New Jersey
2015
Certified, NJ Security Guard
Atlantic Cape Community College
Associate Degree, Criminal Justice
1998 – 2015, 3.6 GPA
Mays Landing, New Jersey
Lincoln High School
High School Diploma
Jersey City, New Jersey
1994 – 1998, 3.8 GPA
---
Courses
Certification, Security Guard

Certification, IT Security Programs

Certification, Krav Maga Fighting Systems

Certification, First Aid and Disaster Management

MS Office
---
Personal information
Married, 2 children

DOB 06/10/81

Hobbies include reading, fitness, music
What to Write in a Security Guard Resume Objective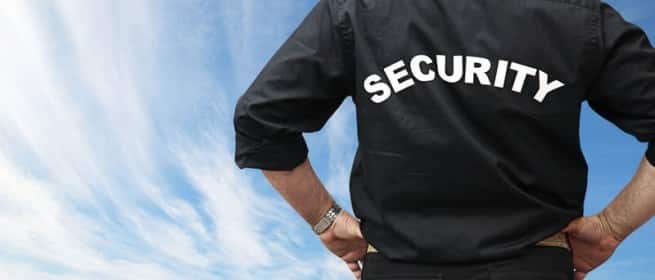 When writing your Security Guard resume objective, state clearly what you are looking to achieve with the job position. You should compose the resume objective while keeping the interests of the potential employer in mind. Remember, that your resume should capture the interest of the recruiter or employer right away.
One of the most effective ways to accomplish this is to customize your resume objective according to the main enterprise of the employer. For example, if the business of the employer is financial services then you should highlight your desire to introduce innovative security measures and procedures. It would be worth your time and effort to conduct some research on the company's history. Find out if it has had security issues in the past or the most recent episodes. Then check your qualifications and see which ones would benefit the employer the most.
What to Write in Electrician Resume Skills Section
As a Security Guard, it is important that you possess the basic skills expected of someone in your profession. These include the following:
Knowledgeable in monitoring areas for suspicious activity

Ability to effectively manage conflicts and find a resolution

Ability to make quick decisions in emergency situations

Stays composed in crisis situations

A keen eye for potential threats

Physically fit

Trained in self-defense

Competent in handling firearms

Pleasant disposition

Adaptable to flexible work schedules

Can work with people

Can take instruction
These skills present a good mix of technical and fundamental qualifications. It also gives potential employers an idea of the kind of person you are. Becoming an effective Security Guard isn't just about having the requisite skills for the job. It is also having the right attitude of working with people and adhering to the rigorous demands of the job.
But you should highlight the skills and qualifications that would place you ahead of the other candidates. This includes specialized training you may have had.
Certification as a Security Guard

Scholastic degree in a related field such as Criminal Justice

Advanced training in specialized fields such as First Aid, Disaster Management and Self-Defense

Certification in various security systems

Proficiency in related computer programs
Not only will these skills propel your resume to the top of the list but it will help you move up the pay scale. Employers understand they have to pay a premium for the additional trainings and certifications you have received. They know you are offer more benefits to the company than lesser qualified candidates.
What to Write and Not to Write in the Security Guard Resume Experience Section
An effective Security Guard resume experience section should be as detailed as possible. Keep in mind that you are competing with other applicants for the same job. Not everyone will have the same qualifications and work experiences. You have no idea what the other applicants have written down in their resume experience section.
First, always indicate complete details on your work experiences. These include the following:
Your Designation

Name of Employer or Project Title

Inclusive Years of Employment

Address of Employer

Bullet list or summary of responsibilities
Second, review your scope of work and responsibilities and arrange them in order to importance. Then reference the research work you did on your potential employer and assess which specific tasks would impress the recruiter. If your potential employer is in the casino industry, you can go into detail on your ability to run IT security systems to identify suspicious activity.
Touch on results that your efforts had given your employer. For example as in our previous example you could state, "Managed and introduced improvements to company's IT security systems which resulted in an 81% reduction in losses due to fraud."
You can only control what you include in your own resume. Do not take chances by leaving out important details in your work experience. This is especially true for your current or most recent tenure. The Work Experience section should be structured in chronological order beginning with your most recent employer. This is the first one a recruiter will come across.
Only write about paid work experiences. However, if you have had experiences working as a Security Guard without pay for the purpose of gaining credit you could include that in a separate entry under "Certification" or "Training". Lastly, do not name drop identities of important clients.
In the first place, this will be seen as breach of confidentiality and will put off your employer. Second, if this is not accurate, your employer may find out. The repercussions for submitting falsified documents are not worth lying on your application.
Last Updated on July 16, 2021 by Felix Tarcomnicu