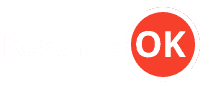 Veterinary Doctor Resume
Trying to get a new job as a veterinary doctor? Below you will find a veterinary doctor resume sample that you can download and edit according to your needs. At the bottom of the post, you will find some tips for the job interview.
Veterinary Resume Sample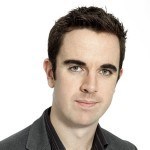 Maria Chávez
Address:               1828 Washington Ave, St. Louis, MO 63103
Phone:                   (314) 241-6000
Email:                    [email protected]
Current job:        Veterinarian at Webster Groves Animal Hospital
---
Objective
To devote my knowledge, experience, skills, and energy to the treatment and well-being of animals and to work for an institution reputed for its excellence in fostering animal care.
---
Strengths
Extensive experience in treating and diagnosing a diverse array of diseases and injuries in animals
Excellent public relations skills, communication skills, and interpersonal skills
Experience directing and supervising personnel in spay and neuter clinics
Excellent diagnostic skills and ability to implement effective treatment plans for quick and economic recoveries
Ability to work quickly and effectively under pressure
Detail oriented
Ability to organize and prioritize workload effectively.
Flexible and adaptable to change
Strong quantitative and analytical skills
Ability to work independently or in a team environment
Experience in organizing and fostering community involvement and activities
---
Experience
Veterinarian 2008 – Present
Webster Groves Animal Hospital, St. Louis, MO
Responsibilities:
Examine and treat all species of animals
Conduct diagnostic tests and immunizations
Primary surgeon, operated on over 100 animals
Oversee the training of interns and new veterinarians
Maintain a strong relationships with patients by conducting personal follow up reviews
Perform spay and neuter surgeries
Supervise staff in spay and neuter area of care
Organize and conduct community awareness about rabies, immunization, and pet adoption
Focus on fostering community involvement and social activities
Private Practice Veterinarian, 2004-2008
Watson Road Veterinary Clinic, St. Louis, MO
Responsibilities:
Diagnosed, treated, and medicated animals suffering from disease, injury and infection
Focused on developing community awareness about rabies, sanitation, feeding, immunization, adoption, and general pet care, both in the context of individual patients as well as community-oriented programs
Monitored care and progress of patients
Created treatment and recovery plans for patients
Veterinarian, 2002-2004
St. Louis Veterinary Clinic, St. Louis, MO 
Responsibilities:
Provided follow-up care and support for patients
Prepared treatment plans and prescribed medication
Studied, diagnosed and treated animal diseases and injuries
Advised owners about feeding, caring, breeding, and immunizing their pets
Prepared and maintained reports and records on rabies, immunization, and disease
Maintained records and support for administrative staff
---
Education
University of Wisconsin-Madison, Madison, Wisconsin
Doctors in Veterinary Medicine, 1997-2002 (3.7 GPA)
Master's in Animal Science, 1994-1996 (3.8 GPA)
University of Illinois, Urbana, Champaign
Bachelor's of Science in Animal Science
1989-1993, 3.75 GPA
Libertyville High School, Illinois
High School Diploma,
1984-1988 3.9 GPA
---
Courses
Animal Breeding
Advanced animal biotechnology
Small animal internal medicine
Small animal surgery
Restraint and anesthesia of special species
Food animal education
cardiology
Food Animal Veterinary Medical Scholars
Licensed by the National Board of Veterinary Medical Examiners
Volunteered extensively with the Humane Society over many years
---
Personal information
Civil Status: Married, with two children
Date of Birth: 08/20/1970
Interests: traveling, painting, playing soccer, judging dog shows, taking my children to nature parks
Advice for a Veterinary Doctor Job Interview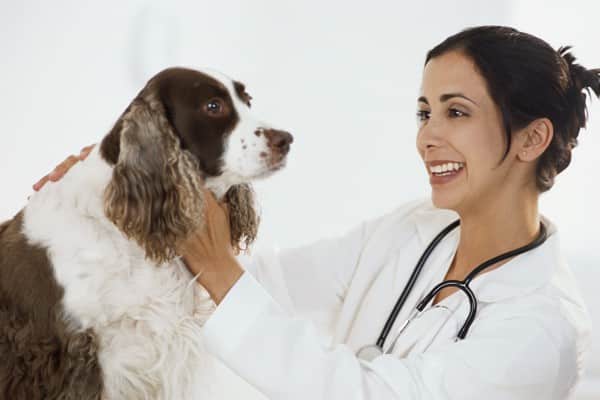 Although it is helpful to look at Veterinary Doctor resume templates, copy-pasting from it won't be enough to land you your dream job. As you put in your personal information, experiences, and education, let the template serve as a guide. Spice up your resume so that it's unique and individual and be sure to go the extra mile as you prepare for your interview. Here are some steps to take so that you stand out from the crowd:
Polish Your Veterinary Doctor Resume
Shine up your rusty CV and make sure that it is a killer. Not only do you want to make sure that it is up to date, but you also want to be certain that it highlights all the qualities and experiences that distinguish you from the flock of other applicants. Reread your CV a couple times to make sure it is free from grammatical and spelling inconsistencies, and that it is formatted correctly throughout. Avoid making it too long or sloppy. After you have added the finishing touches, print it out and take a copy with you to the interview.
Read Up on the Facility
Doing some background research on the facility will serve to not only get you acquainted with the company's profile, mission statement, and philosophy, but it'll also help you as you imagine seeing yourself working there. This step is often overlooked by most applicants, but by taking this step it'll be obvious to your employer that you did your research.  As you search through the website, keep a pen and paper handy so you can write down any questions that may come to mind.
Do Not Let Yourself Get Caught Off Guard
While it is impossible to prepare for everything, make sure that the interview goes as smoothly as possible by drafting up some of the questions you can imagine being asked, and practice answering them with friends or family. Your goal should not be to memorize anything, just be yourself! Make sure you feel comfortable answering the basics. You will look calm and collected, even if they throw in a surprise question or two. Here is a list of the questions they are most likely going to ask:
Why did you go into veterinary medicine?
What makes you an amazing veterinarian?
Why do you prefer mixed animal practice?
What are your personal top three priorities when at work with an animal?
What is your strongest practice area and why?
What do you consider to be your weaknesses? Your strengths?
Why are you interested in practicing here instead of elsewhere?
What do you feel you can bring to this hospital/clinic?
Raise Your Own Questions
After you are done answering their interview questions, your employer will give you the chance to ask them any questions that you may have. Keep them business-related: the questions should focus on the company and the position. Hold off asking about compensation and benefits until after you have secured the job. Here are some sample questions you can ask them at the end of the interview:
What is the call schedule like?
What is the number of animals I can expect to see daily?
What are the policies and procedures for handling employee concerns?
How often does the hospital conduct performance reviews?
What is the system like that handles all patient information? Is it all computerized?
Look Your Best!
Before you head out to your interview, make sure you've picked out only the most professional clothes that are clean, new, and appropriate. As you rummage through your closet, think professional: nothing revealing, torn or old. Try to go for dress shirts, blouses, slacks and a tie.
If this Veterinary doctor resume example wasn't sufficient for you, you are free to review some other samples and templates from our site. Browse to some related resumes below and find your inspiration.
Animal Care Resume Examples
Besides the resumes listed above, we recommend going through the following resume writing and job seeking tips: