Veterinary Technician Resume Sample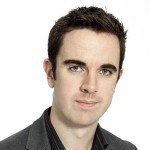 Michael V. Anselmo

Address:            8796 Spaulding Street, Omaha, NE
Phone:                (402) 778 9641
Email:                  [email protected]
Current job:      Veterinary Technician; Pet Care Clinic; Omaha, NE
---
Objective
Certified Veterinary Technician with 4 years of experience working in the best animal care clinics seeks the position of Veterinary Technician at Bakersfield Animal Hospital. I have a 2-year Associate Degree for Applied Science in Veterinary Technology from the Nebraska College of Technical Agriculture which is accredited under the AVMA program. I have experience in conducting physical examinations, using equipment such as X-Rays, catheters, administering anesthesia and oxygen, stitching wounds, applying dressings, handling specimens and operating laboratory equipment.
---
Skills
4 years experience

Associate Degree – Applied Science in Veterinary Technology

Certified; successful examinee National Veterinary Technical Exam

Passionate about animals.

Self-motivated

Highly-organized

Performs well under pressure

Excellent customer service
---
Work Experience
Veterinary Technician; 2016 to Present
Pet Care Clinic; Omaha, NE.
Duties and Responsibilities
Performs preliminary physical examination on a patient.

Obtains and organizes pertinent information on patient.

Collects specimen from the patient; blood, stool, urine, saliva, and other body biochemistry.

Operates and maintains imaging equipment.

Performs injections, inserts catheters, and properly disposes of medications and formulas.

Orients owners on the condition of their pets and the proposed treatment.

Assists Veterinarian during surgery.

Maintains a clean and hygienic environment.
Veterinary Technician; 2015 to 2016
Omaha Equestrian Club; Omaha, NE.
Duties and Responsibilities
Trimmed hooves; assisted in animal husbandry procedures.

Drew blood, retrieved and handled specimens from animals.

Performed venipuncture procedures.

Conducted injections for vaccine purposes and administration of medications.

Organized and maintained files on patient history.

Provided assistance to Veterinarians during surgical operations.

Conducted research on animal conditions based on Veterinarian's initial findings.
Veterinary Technician; 2013 to 2015
Paws 'n' Claws Pet Care and Grooming Clinic; Omaha, NE.
Duties and Responsibilities
Assumed position of Surgical Tech and Assistant to the Veterinarian during surgical procedures.

Obtained specimen samples and conducted laboratory tests.

Handled and operated laboratory equipment such as X-Ray and Imaging device.

Administered anesthesia and oxygen to patients.

Performed first-aid to patients; stabilizing broken bones, cleaning, sanitizing, and stitching of wounds.

Provided counseling to emotionally-distressed owners.

Prepared patient reports for submission to Veterinarian.
---
Education
College:
Associate Degree
Applied Science in Veterinary Technology
Nebraska College of Technical Agriculture
Omaha, NE
2009 to 2013
High School:
Central High School
Omaha, NE
2005 to 2009
---
Courses
---
Personal information
Status: Single
Date of Birth: 28 February 1993
Hobbies include basketball, bowling, cooking
Veterinary Technician Skills List
In your Veterinary Technician skills list, you must show that you received proper training. Some jobs may require certification. Even if you do not perform surgery, you have to assist the Veterinarian. You have to know procedures. Conducting physical examinations is important. Knowing first-aid in case of emergencies. Being familiar with lab equipment. Handling needles and catheters are also skills. However, it's not just the hard skills that get you the job.
Education. You should undergo specific training for this job. If you have a high school diploma, sign up for courses in Vet training. In our example of a resume for Veterinarian Technician, Mike has an Associate Degree. He took up a 2-year course in Applied Science for Veterinary Technology. The college is approved by the AVMA. This stands for the American Veterinary Medical Association. The AVMA handles all certification and licensing for all states. Check the name of the regulating agency in your area.
Certification
Once you have completed your course, take the certification test. Find out the certification requirements of your state. In Mike's case, his test was the NVTE. This is the National Veterinary Technician Exam. The test could be different in your area. Even if some jobs don't require it, get certified. It will give you the chance to apply to the higher paying jobs.
Medical Procedures
Vets love VTs because they can focus more on procedures. VTs do a lot of preliminary work. For example, physical examination of the pet. Another would be taking down information. You will be asked to get specimens. You should know how to draw blood, urine, and stools. Handling is likewise important! You don't want contamination.Needles, catheters, imaging, and X-ray equipment are items you will work with. How about first-aid? You should know how to set broken bones. Pets will have wounds. These have to be cleaned then stitched up. Application of bandages needs skill. During surgery, you will apply anesthesia. Of course, lend assistance to the Vet.
Administrative Skills
You will also perform non-medical tasks. These include answering phones and emails. Customer service is important. You will also schedule appointments. VTs also make reports. If there is a database, you will update the information. The idea is to keep the Vet focused on the job.
Love for Animals
You have to truly care for animals. Veterinary Technicians handle pets in distress. Your genuine empathy will help in the process. You know how to hold them properly. Some even talk to the pets! Having love for animals will go a long way in getting them calm.
Customer Service
One of the hardest parts of the job is dealing with grief. Not all pets come out okay. For owners, it's like a death in the family. You have to know how to counsel them. Many will be distraught. Even the best Vets have a hard time dealing with grief-stricken families. This is part of the job that they really need help with.
Veterinary Technician Resume Objective
Your Veterinary Technician resume objective is an important section. This gives you the opportunity to state why you should be hired. How should you write one?
First, read the job post. Take note of all the requirements. Don't forget the keywords! If you'll email your resume, make sure the keywords are there. The clinic may have an ATS. This means the Applicant Tracking System. An ATS is used to prequalify applicants.
Start out with a key strength. In our sample resume objective for Veterinary Technician, it is Mike's certification. He only has a 4-year tenure. That is not much. Others may be more experienced. His certification will give him an advantage.
Finally, give a rundown of your skill set. What can you do for the Vet? Again, these skills should match the job post.
Veterinary Technician Resume Format
The chronological is ideal for your Veterinary Technician resume format. However, there are 2 conditions:
You must have a good experience.
Unemployment gap? It should not exceed 4 months.
These conditions are not set in stone. It would downplay the value of the chronological if these conditions did not exist. What is a good experience? At least 2 years should be fine. The working gap could be a problem.
If you have a gap that exceeds 4 months, there is still a solution. Use the resume objective to share your story. Tell the Vet why you had to forego work for a long time. It could be because you wanted to study more. Make sure it is the truth!
Place work experience in the middle section to give it more emphasis. Take note of our sample template for VT resume:
Contact Information
Objective Statement
Skills
Work Experience
Education
Certification
Personal Information
Entry Level Veterinary Technician Resume
If you have an entry level Veterinary Technician, you can still get the job. How? Here are some tips you can consider:
Get Certified – If you're still not, get certified. It will boost your chances in getting the job. This is true if you have zero experience.
Highlight Apprentice Work – Most schools will require apprenticeship or OJT. Include these in your work experience. Don't forget the details! Write down the name of the Vet or the clinic. Explain your scope of work.
Take Volunteer Work – This job is all about experience. Volunteer work will add to that. They may not pay at all. However, you can apply the skills learn to practical use.
The bottom-line is to give the Vet a reason why he/she should hire you. They should be able to trust your skills. This means having hands-on experience.
Veterinary Technician Resume Writing Tips
Before sending it out, read our Veterinary Technician resume writing tips. It will only take a few seconds:
Show Some Love – Vets want to work with VTs who truly love animals. You can express this in your objective statement. Another section is work experience. Include details on how you comforted the pets. Also how you approached consoling pet owners.
Keep It Short – The job skills are pretty clear- cut. Give a quick but concise summary of what you can do. The Vet or the recruiter will only scan your resume. Make sure the key points are front and center. How? Read the job post!
We are sorry that this post was not useful for you!
Let us improve this post!
Tell us how we can improve this post?