Farmer Resume Sample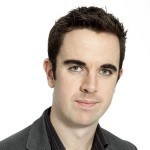 James M. Herman

Address: 5678 Cottage Ave, Rose Hill, Kansas, TX
Phone: (870) 778 4321
Email: [email protected]
Current Job: Farm Manager; Bounty Harvest, Kansas, TX
---
Objective
Accredited Farm Manager with 9 years of responsible work experience in crop, animal, and dairy production, seeks the Farm Supervisor position at Kelloggs Farms. I am keen on gaining the opportunity to contribute my knowledge on new agriculture technologies, strategies, and solutions to achieve maximum yield in farm production.
---
Skills
9 years experience
Bachelor's Degree – Bachelor of Science in Agriculture
Accredited Farm Manager – ASFMRA
Member of American Society of Farm Managers & Rural Appraisers since 2016
Passionate learner of emerging agriculture technologies
Dedicated farmer
Excellent communication skills
Thrives best in a collaborative environment
Forward-thinker
---
Work Experience
Farm Manager; 2016 to Present
Bounty Harvest; Kansas, TX.
Responsibilities:
Train 30 farm assistants per month on performing practical tasks such as driving tractors, operating farm equipment, feeding livestock, maintaining machinery, and spraying fields.
Conduct monthly orientation of 100 farm staff on propagating, planting, and harvesting methods, and the proper use of fertilizers, herbicides, insecticides, and pesticides.
Supervise the maintenance and repair of facilities, machinery, and equipment.
Inspect facilities daily to ensure that the health, sanitation, and safety standards are met to maintain agricultural biodiversity across the farm estate.
Monitor the quality of farm yield, identifies causes affecting the yield of crops and livestock and implements solutions in a timely manner.
Implement vertical farming techniques such as aeroponics and aquaponics which increased yields by 75% and cost savings by 80%.
Assistant Farm Manager; 2012 to 2016
Victoria Farms; Dallas, TX
Responsibilities:
Perform general animal husbandry tasks on piglets such as feeding, vaccinating, castrating, injecting medications, docking tails, and other basic veterinary procedures.
Operate tractors, pallet jacks, forklifts, and other large farm equipment used for cultivating, planting, and transporting crops.
Conduct routine preventive maintenance and troubleshooting inspections on equipment, production systems, and farming processes.
Perform administrative work such as digital financial records keeping, scheduling, inventory management, and creation of policies.
Coach 80 farm apprentices in all aspects of farming including livestock care, harvesting crops, marketing farm products, seed propagation, equipment handling, and hand cultivation.
Volunteer to work in all areas of the farm and was promoted to assistant farm manager after 8 months.
---
Education:
Bachelor's Degree
Bachelor of Science in Agriculture
University of Tennessee
Martin, TN
2008 to 2012
High School:
Greeneville High School
Greeneville, TN
2004 to 2008
How To Write A Good Farmer Resume
It takes a lot of dedication and patience to become a good farmer. To be a successful applicant, you need to present a Farmer resume that resonates that you have what it takes to perform challenging tasks on the farm.
How do you put together your knowledge, skills, and experience in farming?
Follow our tips in writing a resume that will yield good results.
Study the Job Ad
Know what kind of farmer the employer seeks. Read the Job Ad carefully and cue in on all the required skills and experience stated.
Make a list of your skills that match the company's requirements. Think of ways on how to integrate them in the different sections of your resume.
If you plan to submit resumes to different employers, avoid submitting a generic one. The required skills depend on the type of farm you are applying to and differ from one employer to the next.
Make sure to tailor your resume according to the company's needs so the recruiter will see you as a fitting candidate.
Write an Impressive Objective Statement
Use your objective statement to create a strong impression and make yourself stand out. This way, the recruiter will be prompted to read on and find out more about you.
How do you do this?
Align your goals to the needs of the company. Apart from reading the job ad, check the company's website to find out about its core values and vision.

It is important to present yourself as someone who fits the company culture to reap a good first impression.

Focus on what you can bring to the table. Many applicants make the mistake of writing too much about their career goals and too little about what they have to offer.

The recruiter wants to know right away if you can be valuable to the company. Make sure to include your years in the farming industry, eye-catching qualifications, and skills. Then, briefly discuss how you plan to add value to the company.
Use the Right Format
Create a strong visual impression by using the right format. Choose a structure that will work best for you.
There are three types of resume formats:
Reverse-Chronological – This is the most commonly used resume format. It presents your work history in reverse-chronological order, starting from your current job.

Use this format if you have been consistently working in the farming industry. The structure allows you to show your career growth which will tie you to the job you are applying for.

A reverse-chronological resume lists the following details in this order:

Contact Information
Objective Statement
Skills
Work Experience
Education
Certifications

Functional – Use this format if you have several gaps in your work history, no prior work experience, or have taken different kinds of jobs. The structure allows you to focus on your transferable skills rather than career progression in the same line of work.

Although you may not have held jobs related to farming, you will be able to expound on your skills that can be valuable to the position you are applying for.

Combination – This format is a combination of chronological and functional. Opt to use this format if you are making a slight career change, or have a steady work history.

This structure is more flexible. You have the option to either list your work experience or skills first depending on what you want to focus on more.

The functional and combination formats list the following information in this order:

Contact Information
Objective Statement
Summary of Relevant Skills
Education
Certifications/Licenses
Work Experience
The biggest difference in the way the structure above is used between the functional and combination is in the content of the work experience section.
The functional format is for someone with little to no experience. Thus, the work experience section is sparse and may have to include informal forms of work experience such as volunteer or freelance work.
The combination format is ideal for someone with extensive experience and is planning a career shift or applying for a higher position in the same industry.
The work experience is more comprehensive and is packed with detail. It's not out of the ordinary for a resume that uses the combination format to exceed one page.
Farmer Skills List
Farming is a very demanding job. Employers look for farmers who possess a variety of skills acquired through formal training or experience, and character traits suitable for this line of work.
What are the skills employers look for in applicants? We went over multiple Farmer Job Ads and made a list of the core qualifying skills of a good farmer.
Education – Many employers are open to hiring candidates with High School diplomas or GED, especially those who grew up in farming family businesses. Their hands-on experience is considered valuable.

However, having an Associate's Degree or Bachelor's Degree in agriculture, farm management, dairy science, agricultural business management, or agricultural economics will be advantageous.

The farming industry is rapidly evolving and employers prefer applicants who are knowledgeable on modern methods.

Certifications – Getting certified is beneficial to farmers seeking career advancement. You can get certified as an Accredited Farm manager through the American Society of Farm Managers and Rural Appraisers.

This type of certification requires a bachelor's degree and a minimum of 4 years of farm work experience.

Although many employers do not require certifications, being accredited will give you an edge over other applicants. It mirrors your dedication to your craft and shows that you possess the skills to run a farm.

Mechanical Skills – Employers prefer candidates who are knowledgeable in agricultural equipment and machine tools. Having the ability to operate, maintain, and repair tractors, harvesters, plows, and cultivators will make you more hireable.
Physical Stamina – Farmers need stamina and strength to carry out multiple repetitive tasks in the farms such as planting, harvesting crops, feeding livestock, cleaning facilities, lifting bags of supplies, and operating large equipment.

You will also be exposed to all kinds of weather so being physically fit is imperative to be an efficient farmer.

Flexibility – The ability to adjust to unexpected circumstances is a must. It is also important to have the open-mindedness to implement changes in farming methods or practices to meet the changing demands of consumers.
Forward-thinker – The farming industry is changing with the times. You need to have the drive to learn about the latest innovative farming solutions to make you a desirable candidate. Recruiters consider forward-thinking farmers as valuable assets.
Farmer Duties And Responsibilities For The Work Experience Section
The work experience section should clearly show you evolved as a farmer and how you utilized your skills on the farm. The recruiter will pay more attention to this section to gauge how they will benefit from hiring you.
How can you effectively present your duties and responsibilities?
Here are a few tips on how to write a work experience section that will reap good results.
Tailor your List of Duties and Responsibilities
You do not need to list every single task that you handle on the farm. Take your cue from the responsibilities listed in the Job Ad. Then match them with the tasks that you have covered in your current and previous jobs.
Do not simply itemize your duties and responsibilities. It is best to include eye-catching information such as awards, recognitions, unique skills, notable traits, and promotions. This way, the recruiter will be able to set you apart from other candidates.
Cite and Quantify Accomplishments
Recruiters want to know the impact of your actions. Did you initiate changes in the system? What was the result of your recommendations?
It is best to quantify the results of your contributions to make yourself more marketable to the employer.
Use numbers to indicate:
Cost-savings
Increase in Farm Yields
Increase in Profits
Improvement in Efficiency and Productivity
Number of Staff
Awards Won
Increase in Sales and Number of Customers
For example:
"Introduced 3 innovative farming solutions – seeding robotics, vertical farming, and aquaponics, which led to 50% cost savings and 75% increase in productivity."
Mention Specific Incidents or Events
Validate the soft skills you listed in the previous sections with specific incidents. Did you help resolve conflict among the staff? Was there a situation where you managed to stay focused despite the odds? Did you help maintain order in the farm after a devastating storm?
Briefly describe the circumstances that required you to rely on your soft skills. This will help the recruiter visualize how well you deal with different situations and people.
Use Action Verbs
Begin your bullet points with action verbs to elicit interest and strengthen the impact of your work history.
We recommend the use of the following verbs:
Assist
Assemble
Feed
Cultivate
Plant
Monitor
Devise
Drive
Repair
Maintain
Manage
Sanitize
Supervise
Operate
Treat
Oversee
Perform
Harvest
Irrigate
Research
Entry-Level Farmer Resume
Don't worry about not getting hired because you have an entry-level Farmer resume. Agricultural companies, contract growers, and government agencies will have openings available for first-time farmers.
Of course, the positions will match your qualifications. Most likely, they will hire you as a Farm Hand, a seasonal (contract) worker, or a meat packer/slaughter hand. The pay might not be attractive but what's important is to get started.
First, you have to get noticed, and here's how you can write an enticing entry-level Farmer resume.
Use the Functional Format
The Functional format will shine the healthy rays of the sun on your technical skills and hopefully, help your level of qualification grow in the eyes of the recruiter.
If you can show that you're skilled in handling farm equipment, using chemicals and pesticides, and well-trained in the latest farming techniques and processes, the recruiter will surely get interested in your application.
Include Your Informal Work Experiences
Did you grow vegetable or fruit crops in your backyard or the family farm to sell at the market and country fair? Did you work as a volunteer farmhand at the nearby contract growing farm?
These are informal work experiences that might not have paid out well or provide regular employment but nevertheless, these were opportunities for you to apply your knowledge of farming.
Include these experiences as part of your work history.
Be Descriptive
Regardless of the fact that you're looking for your first formal job, be descriptive when writing about your informal work experience.
When you give comprehensive information about the work you handled, this shows the recruiter that you're enthusiastic, passionate, and dedicated to the farming profession.
Deliver a Compelling Objective Statement
A recruiter will often ask himself this question after reviewing your resume:
"Why did you decide to become a farmer?"
The answer is best shared in the objective statement of your resume because it functions as your voice. Tell a story as to why you decided to become a farmer:
"To say that I'm not experienced is not entirely true as I've worked in my father's farm for 5 years to learn the trade and to sharpen my skills in growing root vegetables. I've planned out my career in farming and have completed a 4-year course in Agricultural Science. I've handled bayers, combines, tractors, plows, mowers, and sprayers. If hired by your company, it won't take much time to get me ready and working in the field."
Be patient with your job search as demand for farmers is moving slower than the rest of the job market. Similar to planting, as long as you remain consistent and focused on your job search, your efforts will bear fruit. Always keep your Farmer resume growing by updating it with new information.
We are sorry that this post was not useful for you!
Let us improve this post!
Tell us how we can improve this post?