Physician Resume Sample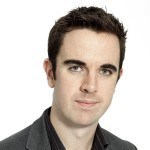 Paul F. Robert
Address: 2356 Ashwood Drive, Arcadia, CA.
Phone: (626) 745 8974
Email: [email protected]
Current Job: Physician; Arcadia Junior High School, Arcadia, CA
Objective Statement
A Professional Physician with 4 years of work experience is desirous of joining your team of physicians at Northbrook Medical Center. I'm a General Practitioner and I can provide my services in the various departments of your esteemed organization.
Strengths/Special Skills
Professionally-licensed Physician in the state of California; 2013.
Bachelor's Degree in Biology.
Bilingual; Level 7 in Spanish.
Excellent communication and interpersonal skills.
Highly-focused; meticulous approach to patient evaluation and diagnosis.
Work Experience
Physician; 2018 to present
Arcadia Junior High School; Arcadia, CA
Responsibilities:
Function as the Lead Physician of the school; supervise 3 Assistant Physicians and a staff of 4 nurses.
Attend to the medical needs of the students of Arcadia.
Collect information about the incident or the nature of the illness through patient interviews and the implementation of appropriate tests.
Study the results of the tests and give an accurate diagnosis.
Schedule the patient for more tests if the results are not conclusive.
Recommend days-off from school for the student.
Discuss the patient's condition with the parents.
Prescribe proper medicines and home treatments, if necessary.
Recommend the patient to specialists if the condition warrants.
Physician; 2016 to 2018
Midway Technologies, Arcadia, CA.
Responsibilities
Provide assistance to the team of doctors at the corporate office of Midway Technologies.
Conduct a preliminary interview with the patient.
Prepare diagnoses and recommendations for review by the Head Physician.
Discuss the results of tests with the Head Physician.
Schedule the treatment of the patient.
Prepare arrangements for the transfer of the patient to a well-equipped hospital if the situation calls for it.
Perform emergency treatment procedures.
Update the patient record database.
Education
College
Bachelor's Degree
Biology
California State University
Los Angeles, CA
2009 to 2013
High School
Arcadia High School
Arcadia, CA
2005 to 2009
How To Write A Good Physician Resume
You've put in the long hours preparing for exams. The days of study turned to months and the months into years. If you took a student loan to complete your medical studies, now's the time to start paying it back. The journey starts with a good Physician resume.
Choose the Right Format for Your Physician Resume
Your choice of format will depend on your level of experience, the position you are applying for, and your work history.
If you have at least one year of work experience and have no unemployment gap that exceeds 4 months, choose the reverse-chronological format. The sections of your resume will be presented as follows:
Contact Information
Objective Statement or Summary of Qualifications
Strengths
Work Experience
Education
Seminars Attended
If you have no work experience or are an entry-level Physician looking to land his first patient, choose the functional format. This type of format focuses more on your hard skills and other technical qualifications. The sections of your resume will be arranged in this manner:
Contact Information
Objective Statement or Summary of Qualifications
Strengths
Education
Seminars Attended
Work Experience
If you are applying for a higher position in the hospital or are planning a change in career, use the combination format. With the combination, you follow the resume structure as the functional format.
The only difference is that the work experience and education sections are presented in reverse-chronological order. This means you start with your current experience and move back to your earliest tenure as a Physician.
Customize the Work Experience Section
The work experience section must be customized to tailor-fit the requirements of the position as well as its duties and responsibilities.
Go back to the job ad and review it carefully. What are the qualifications of the job? What is expected for someone of your skill and specialization? Do you need to have experience performing specific procedures or treatments?
It will add more muscle to the work experience section if you include achievements or contributions to the field. For example, if you introduced new steps to the procedure or a better technique.
Make Your Resume Easy to Read
Just because a doctor's handwriting is hard to read doesn't mean your resume has to be also. Recruiters have a hard job. They have to review hundreds of resumes every day. Help them out by submitting a resume that's easy to read.
Use simple, professional-looking fonts such as Arial, Times New Roman, Calibri, or Helvetica.
Make sure the font size is easy to read. A size 12 to 14 font would suffice depending on the font style.
Summarize your key qualifications in bullet point format.
Line spacing of at least 1.15.
Write in a simple, conversational manner.
Don't try to sound smart by using technical jargon. The recruiter may not be a Physician.
Physician Skills List
According to data from the World Health Organization (WHO), there is 1 doctor per 1,000 people in the world. On a planet with more than 7 billion people, that's a lot of doctors.
To become a Physician with a successful practice takes years of study and experience. You have to acquire the technical or hard skills and pass a rigorous licensing exam to become a professional and you need to have the attributes or soft skills to establish your career.
What does it take to become a Physician? What types of skills are hospitals and healthcare organizations looking out for?
Professional License
Technical or hard skills can be summed up by the ability of the individual to become professionally-licensed as a Physician.
It takes at least 7 years of in-depth study to complete a course in Medicine. The Medical student has to put in years as a resident in a hospital to get real-world experience as a Physician.
The state will require you to take and pass a professional licensing exam before you can practice medicine. Your professional license will be scrutinized by the hospital. It will be one of the first things a recruiter will look for in your resume.
Steady Hands/Dexterity
Of all the tools that a Physician works with, nothing could be more important than his hands. Without steady hands, the Physician can put the patient's life at risk.
A Physician also moves from one tool to the next. He must have good dexterity to switch seamlessly between medical tools and equipment.
Physically Fit
Yes, if you're successful, becoming a Physician is a financially-rewarding career. But it's also physically demanding.
There are days where you'll be working long hours; performing multiple procedures. You could be on your day off or asleep when the hospital calls you to handle an emergency.
Even if the work hours are uncertain, you must find the time to exercise and remain physically fit.
Analytical Skills
Having excellent analytical skills helps you identify the correct treatment procedures for your patient. You will come across different medical reports and charts. Not all will be easy to read and evaluate. Thus, having critical-thinking skills will go a long way in helping you come up with the proper diagnosis.
Communication Skills
Physicians work with a team. To ensure a successful procedure, you have to make sure everyone understands your instructions.
You will also communicate with the patients. Good communication skills include the ability to listen and focus on the details. Listening skills play an important role in evaluating the patient's history from the patient himself.
Then, there are the families and friends that want to learn more about the procedures. You have to articulate the procedure clearly and not give the loved ones' false hopes.
Attention to Detail
Mistakes are costly for a Physician. Someone's life or health is literally in your hands. You cannot be careless when reviewing a patient's medical history and propose a haphazard treatment.
You have to be patient; put 100% focus on your attention to detail. Make sure every possibility has been considered and every risk factor covered before giving a diagnosis or proposing a treatment.
Desire to Help People
At the core of every successful Physician is his deep-rooted desire to help people. Becoming financially-set as a Physician does not happen overnight. It takes time to build a reputation and a network of clients.
The best Physicians understand this and give back by helping the less fortunate through voluntary work.
Ability to Handle Pressure
When you're working to save people's lives, there will be tremendous pressure. Physicians understand that they are healers and not miracle workers.
Sometimes the patient loses the battle. Things can take a turn for the worst. A patient may not respond well to the treatment.
These risks are part of the job. A good Physician is able to set aside all his fears and just focus on the task at hand. If you can handle pressure, you'll think clearer and perform better.
Physician Duties And Responsibilities In The Work Experience Section
The duties and responsibilities of a Physician may seem obvious. But when it comes to the work experience section of your resume, what's important is how you present them.
Yes, people go to the hospital when they get sick or don't feel well. There are many specializations and the hospital may have a specific need for its patients.
For this reason, you can't submit a generalized version of your work experience section. To do so would not differentiate you from other doctors who are applying for the same position.
Review the Job Ad
The job ad should be your constant reference point for your resume. It must address the needs of potential employers. When a recruiter reads your resume, it should convince him that you have the right qualifications for the position.
Customize Your Job Descriptions
Take note of the specific points of the job ad:
What is the minimum years of experience required for the position?
What should be the specialization(s) of the candidate?
Are there specific skills that are needed for the job?
Are there certifications that should be acquired to qualify for the position?
What is the minimum educational attainment?
A job ad includes these types of information to pre-qualify all applicants. If you don't have the qualifications, then it might be best to move on.
If you have all or some of the qualifications, then review your present work experience.
When writing your job descriptions for this particular job, customize them to fit the needs of the employer. In short, the job descriptions should be the answers to the questions posed by the job ad.
Be More Specific
To differentiate, be more specific. As we mentioned earlier in this section, don't write generalized job descriptions like these:
Meet the patients at the clinic.
Perform tests.
Evaluate test results.
Prescribe medications and/or treatment.
Schedule the patient for treatment; give a prescription for medicines.
Prepare reports/patient records.
Upload patient records onto CRM.
All it does is say what you do not what you can do.
A better summary of your duties and responsibilities would be as follows:
Meet patients and perform routine tests such as interviews on medical history and general medical exams including blood work, blood pressure check-up, and lung examination.
Review the result of the tests; come up with a diagnosis and probable treatment procedures.
Schedule the patient for more tests if the results are inconclusive.
Prescribe the correct medicines for the patient.
Schedule a second appointment.
Schedule the patient for a treatment procedure.
Orient the patient on the purpose of the treatment procedure; the steps of the treatment and the inherent risks.
Provide counseling and consultation to the family of the patient.
Use the Reverse-Chronological to Present Your Work Experience
Whether you use the Combination or the Reverse-Chronological format for your resume, we recommend applying the reverse-chronological approach to the work experience section.
This means leading-off the work experience section with your current or latest employment. Put in 5 to 8 job descriptions then move back to your previous work experience and so on and so forth.
Do not include work experience that's not relevant to the position of a Physician. For example, if you worked as a Bartender to pay for your medical school, you don't have to include this piece of information in the work experience section.
You might want to mention this bit of information in the Objective Statement as proof of your commitment to establishing a career in medicine.
Entry Level Physician Resume
Every day, there is a first-timer sending out their entry-level Physician resume to a hospital, clinic, corporate office, or healthcare agency hoping it would impress the recruiter enough to give him an interview.
How do you stay ahead of the other entry-level Physicians? Your resume has to stand out and here are a few smart ways you can make this happen.
Choose the Functional Format
We discussed this earlier and it's worth mentioning again because choosing the right format is part of a good strategy.
Some may recommend the reverse-chronological because of your educational attainment. But we strongly suggest the functional format because employers are more concerned with your current levels of knowledge and expertise.
With the functional, key sections such as "Strengths", "Licenses", "Certifications", and "Seminars" are placed near the top of the resume. "Education" and "Work Experience" are placed near the end.
Why? It's a given that you have to go through medical school and that you don't have work experience.
The key sections previously mentioned are the main differentiators. They will distinguish you from the other applicants.
No Errors in Spelling and Grammar
Errors in spelling and grammar are red flags for recruiters. It shows you don't pay attention to details – a key soft skill as we discussed in the section "Physician Skills List".
Failure to correct these mistakes will tell the recruiter that you may be irresponsible, sloppy, and uncaring. These are attributes that Physicians should possess.
Before sending out your entry-level Physician resume, review it for spelling and grammar errors. Run it through a spell-checking software program to be sure.
Describe the Internship/Residency Experience
If you don't have paid work experience, the next best thing is to share your experience during your internship or residency at the hospital.
Give a detailed rundown of the duties and responsibilities you were assigned. Be specific! Don't write generic, cookie-cutter job descriptions. Include noteworthy accomplishments, if any.
We are sorry that this post was not useful for you!
Let us improve this post!
Tell us how we can improve this post?