Dietitian Resume Sample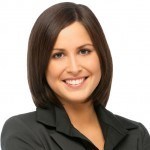 Wilma H. Daughtry
Address: 78456 Beautiful Lane, Phoenix, AZ
Phone: (602) 887 4578
Email: [email protected]
Current Job: Dietitian; McCloskey General Hospital, Phoenix, AZ
Objective Statement
Registered Dietitian with 7 years of work experience is interested in working for Grimes Nutrition Center. As a competitive athlete in various sports including cycling and running, I have a keen understanding of the needs of your clients who compete in professional and amateur sports. That experience and my acquired knowledge will be a powerful value proposition for your company and its clients.
Strengths/Special Skills
Bachelor's Degree in Nutrition.
Registered Dietitian in the state of Arizona.
Certified in Sports Nutrition; Evolution Athletics Sports Center.
Passionate about health and fitness.
Results-oriented.
Excellent communication skills.
Work Experience
Stage Manager; 2015 to Present
Dynamic Diva Production Company; Denver, CO
Responsibilities:
Provide dietary plans for a variety of patients but primarily the elderly, special conditions, and children.
Schedule preliminary meetings with patients; chronicle their medical history and identify potential triggers to the eating disorders.
Run various tests such as blood work to identify deficiencies in micronutrients, vitamins, and key minerals.
Prescribe a customized supplementation program to address these nutritional deficiencies.
Prepare a customized meal plan for patients.
Measure the current health numbers of the patient including blood sugar and cholesterol levels to provide benchmarks for health improvement.
Schedule patients for routine checkups.
Stage Manager; 2013 to 2015
Stagefright Performance; Denver, CO
Responsibilities
Meet with the various clients/members of Optimum Fitness who are primarily competitive athletes.
Review health records and medical history; discuss the patient's goals and objectives in terms of sports performance.
Measure the client's physical attributes such as height, weight, body fat ratio, and ideal muscle mass.
Design a diet and nutrition program to fit the individual condition and goals of the client.
Prepare a supplementation program to address nutritional deficiencies.
Track the progress of the client.
Education
Bachelor Degree
Nutrition
Phoenix College
Phoenix, AZ
2007 to 2011
High School
North High School
Phoenix, AZ.
2003 to 2007
How To Write A Good Dietitian Resume
A good Dietitian resume is one that proves without a doubt that you can provide fact-based, no-nonsense, accurate, and most of all, personalized advice on how to stay healthy through proper eating.
You have wonderful career opportunities waiting for you at health/weight loss clinics, hospitals, health and wellness establishments, gyms/fitness centers, government agencies, and professional sports organizations.
Here are a few tips on how to write a Dietitian resume that will get you noticed by a potential employer.
State Your Qualifications
We will discuss this tip further in the next section but stating your qualifications from the get-go is key to having your resume noticed.
What qualifications are we referring to?
Education
Certifications
Professional License
Accomplishments
Papers or Books Authored
Providing sound nutrition advice is not something you can learn simply by watching YouTube videos, reading books about popular diets, or from personal experience. Each person is different in terms of physiology and health needs.
Recruiters want to make sure that the Dietitian they hire has a solid foundation in nutrition, health, and fitness.
Use the Reverse-Chronological Format
With the reverse-chronological format, the sections of your resume that are distinguished by dates are presented starting from the current or latest period.
Recruiters prefer this format because they can immediately assess the skills and experience of the candidate at the present time – when the position has to be filled.
When using the reverse-chronological format, arrange the sections of your resume in this manner:
Contact Information
Objective Statement
Strengths
Certifications/Licenses
Work Experience
Education
However, if you are a fresh graduate without experience or if you have been unemployed for more than 4 months, the reverse-chronological format may work against you.
Instead, use the Functional format which focuses more on your skills and puts your work experience in the backseat.
The structure of the functional format is as follows:
Contact Information
Objective Statement
Strengths
Certifications/Licenses
Education
Work Experience
Keep Your Resume to One Page
The effectiveness of a resume is not guaranteed by the number of pages. If you submit a 5-page resume with irrelevant or useless information, be prepared to apply to more jobs because for sure, you won't be invited for an interview.
When should you submit a multi-page resume?
If you have more than 10 years of work experience as a Dietitian.
If you have attended many seminars or completed courses related to health, fitness, and nutrition.
Otherwise, keep your Dietitian resume down to one page. Recruiters only scan resumes, they don't read them through and through. Submitting a multi-page resume unnecessarily will only make the recruiter's job harder.
Avoid Errors in Grammar and Spelling
To err is human but errors in grammar and spelling on a resume are inexcusable. The recruiter will view these errors as red flags. It implies that you are careless and irresponsible.
The recruiter will not take chances with the company's Dietitian being careless and irresponsible with their clients.
Before submitting your resume, do a thorough read-through and edit all errors in spelling and grammar. Better still, pass your resume through a spelling and grammar checking software program.
Dietitian Skills List
You may have gotten fit from following a healthy diet and exercising regularly most of your life. These experiences alone will not qualify you to become a Dietitian who can give good advice. A recruiter wants to see the following Dietitian skills on your resume.
Education – We mentioned the importance of having a formal education in the previous section. Employers prefer candidates who have acquired a 4-year Bachelor's degree in Nutrition.

A 2-year Associate Degree may suffice but recruiters will prioritize a Bachelor's degree because the coverage of the subject matter is more comprehensive.

Read the job ad carefully as some employers may only consider candidates with a Master's Degree or a Ph.D. in Nutrition.

Professional License/Certifications – Find out if your state requires Dietitians to be professionally licensed. Chances are licensure is mandatory.

In the United States, the Commission on Dietetic Registration is the regulating body that tests and issues the Registered Dietitian Nutritionist (RDN) and the Registered Dietitian (RD) licenses.

You may not be hired unless you are a professionally licensed Dietitian.

Knowledge of Exercise – Eating a healthy diet is just one part of a healthy lifestyle. Exercise, sleep, and stress management are the others. You don't have to be a licensed Personal Trainer to give out advice on the benefits of exercise.

However, having knowledge and experience of exercise will allow you to design a more customized and holistic diet plan for your clients.

Experience in Patient Care – Some cases will require in-depth and more comprehensive patient care.

For example, when handling patients who are clinically obese or malnourished. They might be asked to be confined for a few days to monitor results more closely.

As the Dietitian, it is important to have a good idea of how to manage patients with more serious conditions because their physical, mental, and emotional needs will be different.

Knowledge of Electronic Medical Records – Patient records will be uploaded and stored in electronic format or as Electronic Medical Records (EMR).

You must be familiar with handling this type of software and be accurate in the uploading and updating of patient information.

Articulate Speaker – For many people, "diet" is a four-letter word. They think a diet is too restrictive and healthy foods such as fruits and vegetables are seen as boring.

As the Dietitian, you have to properly articulate the benefits of eating a healthy diet for your patient. It's not just the benefits but recommends ways on how to make healthy food more tasty and palatable.

Good Listener – There are cases whereby eating disorders are the result of past trauma. You may also encounter patients who have different relationships with food because of their history. A good Dietitian is one who is a good listener.

Find out the "why" and develop a good level of understanding of who the patient is. This way, you will be able to come up with a more personalized diet plan that could yield better results.
Dietitian Duties And Responsibilities For The Work Experience Section
Dietitians have a host of duties and responsibilities that they are expected to do. Recruiters will review the work experience section and find out the types of duties and responsibilities you managed before applying for the position.
The challenge for you is to present your work experience section in a way that will convince the recruiter you are the right person for the job.
How do you do this?
Review the Job Ad – Carefully
The work experience section helps the recruiter evaluate if the applicant has the knowledge and practical skills to do the job. Thus, you have to personalize your work experience section to fit the needs of the potential employer.
Before writing your work experience section, review the job ad carefully. Take note of the specific duties and responsibilities that are summarized. In some job ads, the summary of duties and responsibilities are presented as "Scope of Work".
Have you done these tasks before? If so, highlight these tasks in your job descriptions. Make sure they are seen right away by the recruiter.
Don't Give Cookie-Cutter Job Descriptions
Your resume is your employment marketing tool. It must differentiate you from the other job applicants. If you give cookie-cutter job descriptions or generic sounding ones that read as if they were just copied-and-pasted, chances are, you won't get the interest of the recruiter.
Take the time to write unique job descriptions that are truthful and best define the duties and responsibilities you managed as a Dietitian.
Instead of:
Met with clients and discussed their health condition.
Prepare diets for clients.
Measure the progress of their health.
Prescribe supplements.
Give advice on how to live a healthy lifestyle.
Update patient records.
Write more specific and definitive job descriptions:
Provide in-depth consultation with clients; learn about their medical history and uncover issues that may have contributed to poor eating habits.
Conduct comprehensive research based on the preliminary evaluation of the patient's health and current condition.
Prepare a diet and nutrition plan that is customized for the specific needs of the patient.
Monitor the patient's health; measure specific improvements in blood sugar and cholesterol levels plus deficiencies in key minerals.
Create a supplementation program to address specific deficiencies in micronutrients, vitamins, and minerals.
Upload and update patient's health records in the CRM.
Advise patients on how to structure a healthy and fit lifestyle that covers diet, exercise, sleep, and stress management.
Differentiate One Experience from the Other
If you've worked as a Dietitian for multiple employers, chances are the duties and responsibilities that you managed are similar.
Similar, but not exactly the same.
Find ways to differentiate one experience from another. For sure, there are key elements from a previous job that is different from your current job. Make your work experience section as unique as possible.
Incorporate Keywords in Your Job Descriptions
Recruiters don't read resumes thoroughly. They just scan or skim through it. How can they be sure they found the right candidate if they are just browsing through the content?
The answer is by looking for keywords.
Keywords can be specific words or jargon that is specific to the job of a Dietitian. The only place you have to look for the right keywords is the job ad. How will you know? The keywords could be the ones that are the most descriptive words or the ones that are often repeated.
These keywords tend to stand out from the rest of the content.
Here is a shortlist of Dietitian-related keywords:
Health
Nutrition
Fitness
Diet
Clinic
Dietary Advice
Electronic Health Records
Hospital
Acute Care
Interventional
Weight Loss
Lose Weight
ICU
Patient Care
In any posted job for Dietitians, look out for these keywords, and make sure they are included in the work experience section of your resume.
Entry Level Dietitian Resume
If you're trying to get your career started, you may be worried that your entry-level Dietitian resume won't get a second look.
Not true at all!
As we mentioned at the beginning of this guide, the demand for Dietitians is quite high. You will surely find a potential employer who prefers entry-level Dietitians over more experienced ones.
So how can your resume catch the interest of the recruiter instead of the other first-time candidates?
Highlight Your Qualifications – Even if you don't have work experience, acquiring a relevant 4-year degree, getting certified, or licensed as a Dietitian will always put you in strong consideration for the job.

State your qualifications in the Contact Information and Objective Statement sections.

Freelance Experience? Add That to Your Resume – If like a good number of Dietitians, you did time as a freelancer, go ahead and add that to your resume.

In addition to being paid work, becoming a freelancer gave you the opportunity to apply what you've learned as a Dietitian.

Include Social Media Links – Recruiters make it a point to check out the social media pages of job applicants. Reading the posts gives the recruiter an idea of the applicant's character.

Make sure that you post content that's relevant to the job of a Dietitian as well as to share your own ideas about health and nutrition.

Share Your Story – Recruiters want to know the "why" of your job application. Your "why" is your purpose for becoming a Dietitian.

Did you deal with obesity in the family? Are you a strong advocate of living healthy through food? Do you want to change people's perceptions of what a "diet" is all about? Whatever your "why" just be sincere about it.
It may take some time before you get invitations. Don't lose hope! Keep trying and if possible, find ways to improve your value proposition by taking up relevant courses.
We are sorry that this post was not useful for you!
Let us improve this post!
Tell us how we can improve this post?