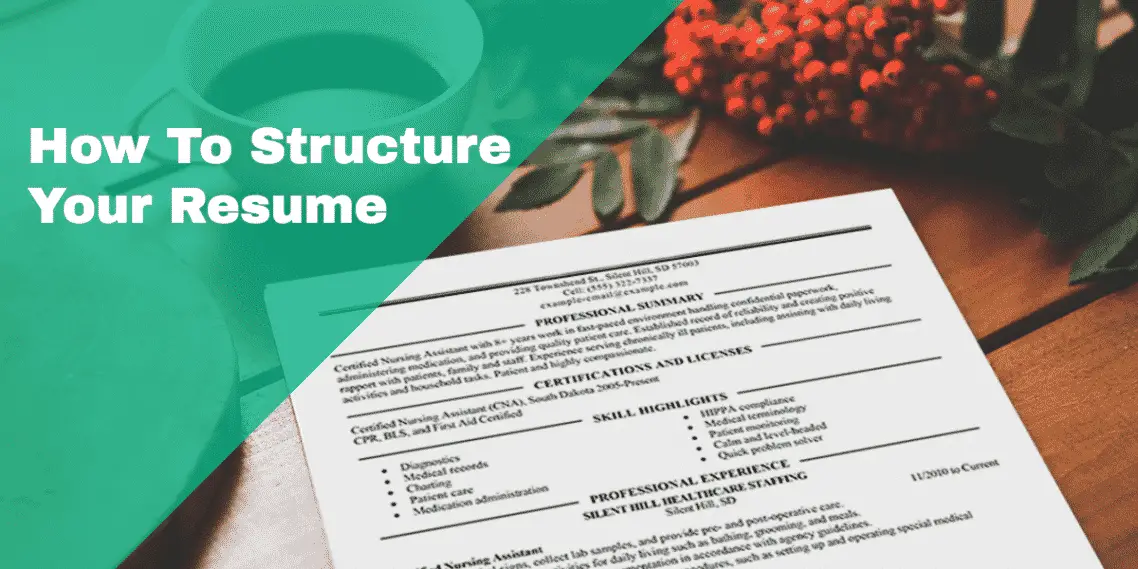 How To Structure Your Resume To Tell A Story
Do you want to learn how to structure your resume and make it tell a story that attracts the attention of the employer? In this post I'll show you how to make your resume easy to read and help you get invited to the job interview.
"Tell me something about yourself."
The hiring manager usually rolls out the interview with this question. Essentially when hiring managers review your resume, the response to this question is what they expect to uncover. Before you state what you can do for the company, you have to answer the underlying question about your resume:
"Who are you?"
Running off a series of words such as those summarized in the previous section will not give hiring managers an idea of who you are but what you are. Proponents of behavioral leadership believe that before you talk about "what" you are, you should let people know "who" you are.
"Who" lends substance to "What"; there is no "What" without knowing "Who".
The hiring manager wants to know something about you.
So why not tell them a story?
Story telling is a powerful way of connecting with the reader; in this case the hiring manager, because it compels him or her to go behind your lens and have a glimpse of who you are.
How To Structure Your Resume
Story telling is an effective approach to compel the reader to find out more about you; it pulls people in.
Let's look at 2 examples:
Example A:
Hard working person who went up the ranks from service crew to team leader in a popular fast food chain.
This is a proto-typical descriptor of a candidate who says he or she rose up the ranks in a fast food restaurant. Hiring managers go through these statements all the time. It offers no value or content that will compel the hiring manager to want to know more about you.
Example B:
Eldest in a family of five who decided to work at a young age; 18, to support my education and siblings. Started out as service crew for "United Steaks of America" restaurant. My experience preparing meals for my family allowed me to excel in the kitchen. I learned that making good food makes people feel good and this carried over to my passion for the job. When I come in for work, my goal is to make the customers happy by being good in what I do. Within 6 months, our sales had increased by 20% and food reviews averaged an "A" rating. Before I ended my first year, the restaurant promoted me to Head Line Cook.
This is a short 117 word story that shows the hiring manager a glimpse of the character of the person who wrote it. There is a back story involved that answers who the person is; why he works, what he can do and how he is able to do it. The person talks about his love for cooking and how it benefited the restaurant without explicitly stating he was solely responsible for the success.
If you want your resume to grab the attention of the hiring manager, you must allow the human being to come through those pages. It's about establishing a connection; a point in your resume that will get the hiring manager excited about what you have to offer.
You cannot expect a hiring manager to get excited from reading that you are "best of breed" or a "team player". Every person before you said basically the same things. Their resumes are either under file or inside the trash can.
Story telling doesn't just pull the hiring manager toward your resume. It puts the hiring manager in your shoes or behind your lens as your story unfolds in your resume.
The Secret: Weave Your Story within the Resume
A fast food worker wants to be a corporate banker. A public school teacher dreams of working with the United Nations. A data entry specialist plans to transition to a career in digital advertising.
Are these all possible considering the wide, far- flung disparity in work experiences? Yes, the key is to establish the relationship within the resume. Think of it as a task equivalent to "connecting the dots".
People who have dreams of achieving a goal have to start somewhere. Even if the field is not related, their commitment to accomplishing that goal will manifest in how they perform in their current job.
You have to establish this in your resume. Pick out incidents, experiences, tasks and responsibilities that are related to the job you are applying for. This way, the hiring manager will not think the idea of hiring someone with unrelated experiences will be so far-fetched.
Some job applicants insert a bio into a resume as their way of telling their story. A bio is an accepted practice in the hiring process. But what happens after the hiring manager has read your bio and proceeds to the rest of your resume? Will your bio carry over to the rest of its content?
A more effective approach is to weave your story within the resume. Find points of reference within each section of your resume that relates to your story. This way, you will establish continuity throughout the content.
The Resume Header
Your story begins at the header of your resume. This sets the context of your story; who you are and what you want to accomplish. Before writing your header, do some research on the company you plan to apply to. Find out what you can about their culture; advocacy, working environment, causes and ideologies about business and people.
Your choice of language will have a definite influence on how your story will be perceived by the hiring manager. You have to be very careful in how you structure your story because it may run contrary to what hiring managers are looking for. Always keep in mind of showing the hiring manager what you can do or are capable of doing for the company.
Let's take a look at the case of Marie. She is a data entry specialist who wants to transition to a career in digital advertising. Data entry is a job that is highly structured and mechanical. How can Marie write her story in a way that her experience can carry over to the highly creative, no-boundaries world of digital advertising?
Working as a data entry specialist the past 2 years re-awakened my creative side because numbers do tell a story. I regularly mined numbers; looking for relationships between Big Data and industries. By establishing the connection, I am able to help businesses transform strategy and develop better products because they are able understand the needs and wants of their market more. Transformation is a cool way of helping people have a better world. I am looking for a career in digital advertising because it provides an outlet for creativity and leverages business as a way of transforming people's lives.
Reading Marie's story gives you a feel she is right in front of you with a cup of coffee in her hand. It is written in plain, simple language. She establishes the connection between the mechanical world of data entry and the creative world of digital advertising. The inclusion of the word "cool" is a great way to tap into the artistic, informal and creative culture of digital advertising.
Work Experience On A Resume
Hiring managers will place great emphasis on your work experience. This section will provide you the opportunity to continue your story.
Let's check Marie's Work Experience and see how she weaved her story line to continue her quest to land a job at a digital advertising company:
Pinnacle Performance Support Solutions; Inc
Houston, Texas
Data Entry Specialist
2012 to 2013
Pinnacle Performance provides administrative and back office support services to companies across the globe although its primary clientele is located in North America. I was assigned to consumer services and focused on clients operating in various segments of the retail market.
"Ground and Pound Burgers and BBQ"; the franchise needed data information on the market demographics which fit its customer profile. Mined data based on their sales revenues, surveys and current customer base. The purpose of the data was to design online and traditional marketing strategies.
"Big Home Appliances"; the company wanted data as a reference point for their inventory management system. The data I mined for them showed the demographic which regularly patronized their business and the category of furniture that was frequently purchased.
"The Sassy Shopper"; the chain requested for data that would help their re-branding strategies as the fashion apparel industry had become competitive. Surveys, product matrices and sales distribution became the bases for data mining. The result was to re-direct their brand toward the 18 to 34 age bracket; a segment composed of women building their careers.
In her work experience, Marie chose 3 key accounts which had needs similar to what digital advertising companies provide services for. The key accounts were from different industries and had different data requirements from Marie. A hiring manager from a digital advertising company can easily "connect the dots" and see how Marie fits into their business.
Validate Your Story Line
Earlier we discussed the power of personal branding in your value proposition. Your brand represents what you can do for the company. In Marie's case, she has been propagating her brand by expertly weaving her story line throughout her resume.
She needs to validate her story line through her personal information and details. Hiring managers tend to prioritize candidates who work to maintain a strong online presence through social media particularly LinkedIn.
Before submitting her resume, Marie has to beef up her LinkedIn profile and update it to reflect her interest in digital advertising. There are many ways she can do this:
LinkedIn has a great platform for blogging. If Marie had serious intentions of switching careers, she should have published blogs related to the digital advertising industry.
She could update her resume by indicating she had been taking courses on graphic design and on other activities related to digital advertising.
She could post updates that she is attending seminars and workshops on the digital advertising industry.
The bottom-line is social media is a great platform to share the world what you are up to. Hiring managers will see you as someone who is committed to your goal of joining their company. And sometimes that is all the push they need to invite you for an interview.