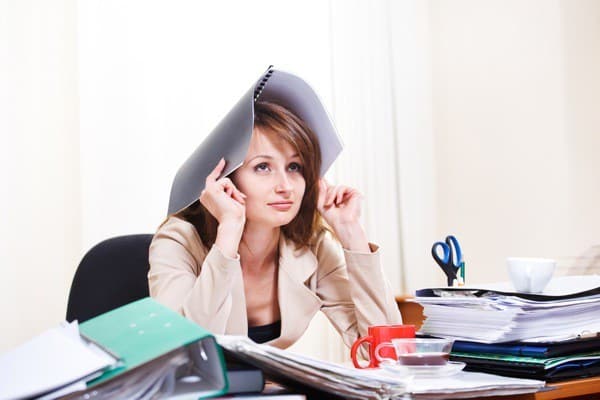 The Most Common Mistakes to Avoid During a Career Search
Most job seekers spend much of their time applying for jobs without really thinking about how they are going about it. We have all read advice on how to prepare for an interview but rarely do we get tips on how to go about the career search. Today we give job seekers information that will help them have a more fruitful job search.
It is important to begin by saying that each job search is unique and though as a job seeker it makes more sense to have one basic cover letter to cover all your applications, it is not necessarily a good idea.
Reason being job searching is increasingly becoming competitive and recruiters do not have the time to read a cover letter that looks generic. This is just one of the major mistakes that job seekers make and one that costs many of you out there the chance to even interview for a position, let alone nab that job.
That said, all is not lost and there are ways in which you can learn to perfect the art of job seeking.
Blunders to Avoid
When on the job hunt, you need to ensure that you stand out. What sets you apart from the rest is how you present your resume and cover letter.
Below are common blunders that hinder your chances of ever getting a call to interview.
Inconsistencies in your resume
Your resume or cover letter is the first impression a potential employer has of you and they tell the recruiter what to expect. You need to convince the hiring manager to give you a chance to sell yourself in person and having typos is one of the worst things that you could ever let pass in your resume. Typos show your lack of attention to detail and passive nature as well.
Resume is Important
In this day and age where typos are automatically corrected it really doesn't make sense to have such blatant mistakes. Your resume is important and that is why recruiters ask for it. Its gives them a glimpse into your professional history and they vet you based on its contents. Having inconsistencies therefore raises questions about your honesty.
Then information you present needs to add up and you will be asked to explain why for example the number of years in your resume do not add up with the experience you state to have in your cover letter. Errors should be non-existent!
Some job advertisements simply ask for either a cover letter or resume while some ask for both. Whenever you are asked for your cover letter and resume, the recruiter is basically asking you to sell yourself.
Repeating what is already in your resume therefore doesn't make sense. Your cover letter should be geared at why you are the best candidate for the job. Last but not least, avoid vague descriptions such as 'I am hardworking' or objectives that read 'I hope to be the best accountant in L.A.'.  Such words don't say much about you.
How Not To Go About a Career Search
The best way to about your job search is to learn how not to go about it.
Below are rules to follow.
Don't apply for jobs with a closed mindset
Don't focus on posted vacancies only
Don't stop or quit unless you have a job
One of the major mistakes job seekers make is to rely on only one source when looking for jobs. This could be an agent or recruiting agency, it doesn't matter. You need to ensure that you are doing as much as you possibly can to get leads on potential areas of employment.
Since you have no job, looking for a job is currently your full time job and in addition to waiting upon your recruiting company or agent, you need to directly contact companies, check job listings either online or in job boards.
It also helps to network with people in the profession you hope to get into. Not all job vacancies are advertised and it therefore seems naive to think that the only jobs available are the ones currently posted. Job hunting can be discouraging and sometimes the easiest thing you can do is quit. It helps to have an open mindset because there are millions of people who are also in the same job hunt.
What you can do is diversify your job hunt to accommodate new skills or look for similar jobs as opposed to only searching for one specific type of job.
While it's good to diversify, you also don't have to apply for any job as this scatters your resume in places that you are not interested in working hence wastes your valuable time. Do not quit your job without finding another, especially when you need it.
How to Organize your Job Search
Having learned how not to go about a job hunt and common mistakes to avoid, the next step would be to arm you with tips on how to organize your search.
Below are some tips that you will find useful.
Have a system in place
Modify your resume
Have goals
As a job seeker, it is very easy to assume that you shouldn't have career goals. Goals are great because they help you identify what you need to be applying for and you can pursue jobs more effectively as opposed to sending your resume out indiscriminately. You also need to ensure that your resume is custom made for every position you apply for.
In other words, tweak it to your advantage. Finally, ensure that you have a system in place. It's very easy to get lost in the world of job searching and you do not need to spend an entire day pursuing jobs. Having a system can help you keep track of your efforts to avoid making the same mistakes over and over.
Your job search doesn't have to be an unfulfilling endeavor. It all begins by having the right strategy and methods to go about your search along with an attractive resume and cover letter.
Last Updated on April 15, 2020 by Felix Tarcomnicu