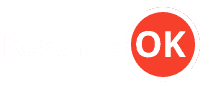 SEO Resume
Learn how to create your own resume using our SEO resume examples. Discover what you can write in the objective, skills, strengths and experience sections.
SEO Resume Example

Patrick Mergenson 
Address: 504 Lady Margared Road, Southall, Middlesex
Phone: (613) 555 – 06221
Email: [email protected]
Birth date: 19.02.1987
Current job:  SEO Manager at Enterprise WEB development, London, UK
---
Objective
Obtain a job in a reputable company located in London
---
Summary
In 2007 I was curious how sites rank in Google, and this is how I started learning and doing SEO as a full time job. I am very passionate about Internet marketing and SEO. I have worked on several sites I owned for 3 years, then I started providing SEO services for over 500 clients.
I have very good knowledge of HTML and CSS, and I'm a beginner in JavaScript.
---
Strengths
Familiar with all main operating systems: Windows, Mac OS, Linux
HTML
HTML 5
CSS
CSS 3
JavaScript (beginner)
Ajax (begginer)
SQL
MS-DOs
Databases
Client/server
---
Education
Master degree – East Central University, UK
Specialization: Economical IT
2010-2012
Licentiate degree – East Central University, UK
Specialization: IT
2007-2010
Graduated high school – Edmond Patterson, UK
Specialization: IT and mathematics
2003-2007
---
Experience
Work as an SEO manager at Enterprise Web development, London, UK
Providing link-building services for hundreds of clients gathered from forums and Internet. Over the years I have managed to receive over 100 positive reviews.
I have worked on many personal sites that I have ranked very high in Google for a lot of important keywords. I have built the sites from scratch and optimized the on-page SEO, as well as the off-page SEO. From the big portfolio I have created, this is the most important sites that ranked very high in search engines:
http://www.dogs.com
Main keywords rankings:
Dogs – 1st position
Dogs for sales – 1st position
Puppies for sale – 2nd position
http://www.cars.com
main keywords rankings:
cars – 1st position
fast cars – 3rd position
I have sold most of the sites on Flippa, and I can show the entire portfolio on request.
---
Courses
Certificate of professional competence with IT specialization  – Edmond High School, 2007
Cambridge HTML and CSS courses, 2010
---
Languages spoken
English – Fluent reading and writing
French – Beginner
Spanish – Advanced
---
Personal information
Name: Patrick Mergenson
Phone: (613) 555 – 06221
IM:       patrickMerge (Skype)
patrickM (yahoo messenger)
PatrickMerge (Google Talk)
Marital status: Single
Driving license: yes
If this SEO resume example wasn't sufficient for you, you are free to review some other samples and templates from our site. Browse to some related resumes below and find your inspiration.
Information Technology Resume Examples
Financial & Marketing Resume Examples
Accounting Resume Examples
Besides the resumes listed above, we recommend going through the following resume writing and job seeking tips: