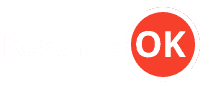 Sales Representative Resume
Learn how you can write a professional resume for free. Bellow, we have written a sales representative resume example that you can download and edit according to your experience, strengths, and objective.
Sales Representative Resume Sample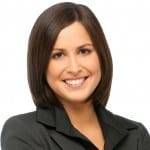 Mandy Welsh
Address:               11 1/2 Thacher Street, Boston, MA
Phone:                   (617) 227-0736
Email:                     [email protected]
Current job:         Sales Representative at SolarCity
---
Objective
To obtain employment as a sales representative at one of the state's largest cosmetic companies and to advance my career by working at an establishment that offers numerous opportunities for professional growth.
---
Strengths
Ability to rapidly establish and expand strong market presence and achieve solid sales growth
Attended various sales seminars
Highly motivated and driven, with the ability to achieve aggressively high goals
Outstanding ability to build solid rapport with customers and internal suppliers
Highly skilled and well organized in providing customer service, order processing, and cashier management
Possess an active, energetic, and lively personality, with the ability to engage customer interest and attention
Outstanding written and oral communication skills
Proficiency in MS word, MS access, Power Point and other computer applications
Highly innovative, resourceful, and proactive
Remarkable ability to convince, persuade and close successful deals
Extremely effective networking techniques and outstanding interpersonal skills
Solid expertise in sales, business development processes, and marketing
Excellent ability to demonstrate, promote, and sell
Capable of working in a team or individually
---
Experience
Specialty Gas Sales Representative, 2010 – Present
SolarCity, Boston, MA
Responsibilities:
Manage company's largest region with full sales cycle responsibility, from initial contact to closing, follow-through, and servicing
Deliver a considerable market share increase through building relationships and providing value-added service
Spearhead customer equipment consignment program as an incentive to maximize customer retention
Introduce initiative to establish an equipment leasing program that would provide long-term monthly residual income
Contribute to development of specialty gas catalog; conceptualize catalog's cover design
Lead representative in securing a key account with a significantly high margin
Establish over 100 new accounts, including 50 key customers
Pharmaceutical Sales Representative, 2005 – 2010
Merck, Boston, MA
Responsibilities:
Responsible for allocation, budget volume, marketing, and promotions of a wide range of pharmaceutical products
Sold the pharmaceutical products to medical stores
Arranged and represented trade reviews for main accounts
Expanded and controlled both new and existing accounts
Studied and recommended alternatives to clients
Built sales and latest allotment contests for major distributors and wholesalers
Generated advertising brochures for vendors
Mentored junior sales representatives, using vast knowledge of pharmaceutical products, extensive experience in the field, and communication skills to teach them the ropes of the job
Sales Intern, 2004 – 2005
Genzyme Corporation, Allston, MA
Responsibilities:
Educated and sold customers on the benefits of various products
Answered any inquiries raised about pricing and availability
Ensured that customers have a pleasant experience
Assisted with various administrative tasks as directed
---
Education
College, Boston University, Boston, MA
Bachelor of Science in Business Administration
2000 – 2004, 3.1 GPA
East Boston High School, Boston, MA
High School Diploma
1996 – 2000, 3.6 GPA
---
Courses
Economics
Financial management
Management Information Systems
Marketing
Operations management
Cost Accounting
Word Processing Production & Advanced Keyboarding
Business Computer Applications
---
Personal information
Married, with three kids
DOB: 3/5/1981
Hobbies include teaching make up tricks to neighborhood kids, reading magazines on economics and finance
Advice for a Sales Representative Job Interview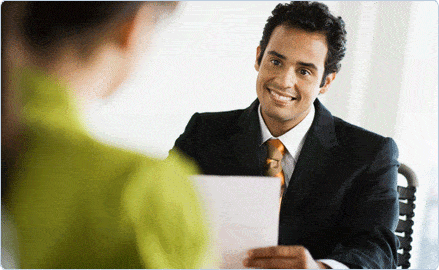 Getting an A on your interview entails a lot of groundwork. You cannot just print out a Sales Representative resume template, indicate your name on it, and expect to pass with flying colors. If that were the case, unemployment rates would plummet to zero. To avoid joining the non-working population, heed the following pieces of advice:
Gather the Necessary Requirements
One of the most important documents you will have to prepare is your Sales Representative resume. Your resume should contain complete information on everything that makes you qualified for the job, from education to training, to past work experiences, and to any other qualification that makes you a viable candidate. Once everything is summarized in your resume, take some time to review it, and make sure that there is not one iota of imperfection that can be found. Furthermore, you should expend a bit of effort into familiarizing all the vital details indicated on your resume. You might be asked to expound on your previous job responsibilities, and it would be quite embarrassing if you had to admit drawing a blank on such a topic.
Conduct Comprehensive Research about the Company
Show your interviewer that you really are interested in the company and passionate about getting a job with them. One of the ways you can do this is to show the recruiter how much you know about the establishment. This does not mean, though, that you should take over the interview and without being told to do so, start citing company facts, all of which the interviewer might not expect of you to know. Start seeking for information with an online search, and proceed with getting an insider's information. Not only will a company employee be able to give you tips on how to pass the interview, he or she will also be able to enlighten you on bits of information you would not have known otherwise.
Mull Over Possible Answers to Interview Questions
Spend some time thinking about what questions you are most likely going to be asked in the interview, and prepare your responses to them. If you have the opportunity, do a mock interview with a friend or peer. Check out the following common questions, and practice the delivery of your responses to them:
What strategies do you make use of to achieve your target sales?
How do you turn rejections into successful sales?
How well do you thrive in a competitive work environment?
Which previous life experiencee do you think has motivated you to get into this profession?
What can you do to ensure your growth as a professional?
Explain the importance of team work in the achievement of success.
Consider the Questions You Might Ask
There are questions that you are better off not asking at the initial interview. Personal questions and queries about salary and benefits are some examples. The former should not matter to you, while the latter should be held off until the job is handed to you. Here are some business-focused questions you can ask at the end of the interview:
What is the company's management and leadership style like?
How often should I expect to be evaluated?
What standards have to be followed for an employee's concern to be addressed?
Dress Your Way to Success
In order to gain the respect and admiration of your future employers, you need to present yourself in the best light possible. This means that on the day of the interview, you need to put on something presentable. If you do not own a conservative business suit, you can go for slacks and an appropriate top. Avoid wearing anything too flashy, such as a revealing outfit or loud jewelry. An immaculate appearance will be greatly appreciated.
If this Sales Representative resume example wasn't sufficient for you, you are free to review some other samples and templates from our site. Browse to some related resumes below and find your inspiration.
Besides the resumes listed above, we recommend going through the following resume writing and job seeking tips: