When writing your resume, you might want to consult some examples and get inspiration on what you can write in the objective, skills, duties and responsibilities sections. On this page, you'll find a collection of the 400 most popular job positions, and each contains a free resume example that you can use as a reference.
Browse through the main categories and select the resume samples that fit your career.
Financial & Marketing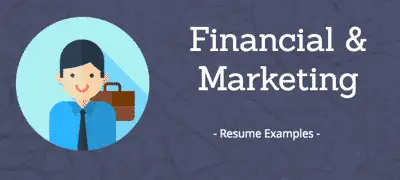 Companies want candidates who have the skills, experience, and expertise to manage the multitude of tasks for these highly-sensitive positions. Here's how to prove competence such as top-level education, certifications and licenses as required by the employer. Presenting your skills is crucial to getting the job. We have the best samples for you to use as a guide for a different job opening in the fields of Financial and Marketing.
Construction & Property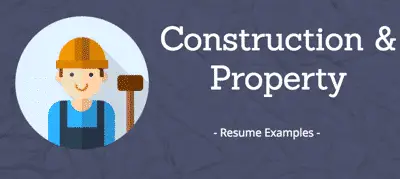 Positions needed in the construction and property industry include a mix of blue and white collar jobs. Landing the job comes down to convincing Human Resources that you have the requisite skills and experience to help the company meet its goals. Experience is very important. 
Medical & Healthcare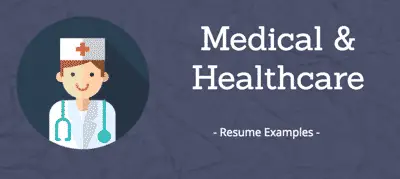 Jobs in the medical and healthcare industry require both technical skills and the ideal personality attributes. Your resume needs to show both. Hospitals, clinics and healthcare agencies will entrust you with the care and well-being of their patients. It's not just about giving them the treatment they need but also the assurances to help them through difficult times. We will show you how to present your strongest hard and soft skills. Choose one of the following medical & healthcare related resume examples:
Education
Building a career in education is all about establishing trust. It's not just about having the proper college or Master degree; teacher's license or certification. You should have the right personality traits and intangible skills to become effective in the area of education. Select the job position that best suites you and learn through our samples how to highlight your achievements and contributions in your resume:
Engineering & Manufacturing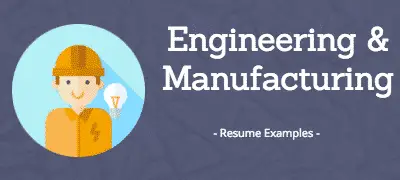 Working in the Engineering and Manufacturing professions requires candidates to have the education, training and in many cases, certification, before being considered for the job opening. Experience is also a very important qualification. The resumes for Engineering and Manufacturing jobs, we will show you how to package your technical skills, fundamental knowledge and experience to make you the most attractive candidate for any employer to hire.
Accounting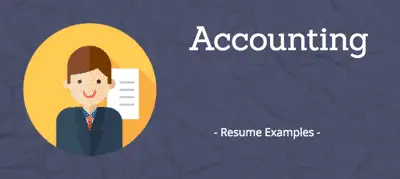 Staying on top of its finances is crucial for business success. That is why companies are always looking for people who are good in accounting, bookkeeping, financial management, and research. There will always be a demand for people who are good with numbers and managing finances. If you want to land the job posted in the ad that caught your eye, check some of the accounting job positions for which we have prepared some resume sample:
Information Technology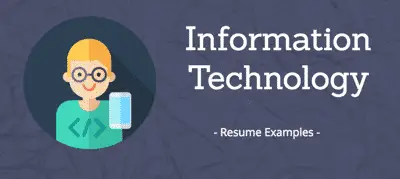 IT is a growing industry. More and more positions are opening up to accommodate business' demand for experts in setting up networks, designing apps and managing systems. Despite its growth, IT can be a very competitive industry. Read our examples for resumes in Information Technology and get ideas on how to make your application stand out from the rest.
Travel & Tourism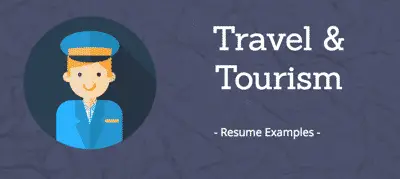 If you want a career in the Travel and Tourism industry, you must have the right personality attributes because you will be constantly dealing with people. You should have a mix of administrative skills, a feel for an organization, an eye for detail and impeccable sense of customer service. Our resume specimens for jobs in Travel and Tourism will show you how to package these traits to make you the perfect fit candidate for the company.
Human Resources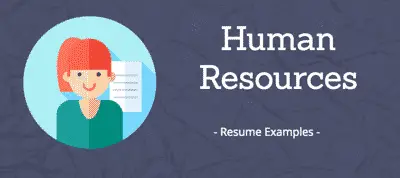 Companies that need people to manage their Human Resources department want candidates with the requisite training and an eye for talent. Recruiting, evaluating, testing and selecting the right candidate for the job is an integral component of every business' success.
Animal Care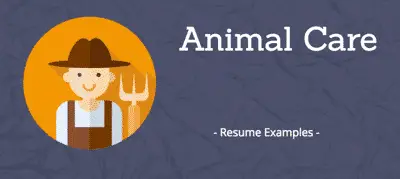 People view their pets like their own family. They will not entrust the health and well-being of their pet unless they are sure you are qualified in terms of experience, expertise, and personality. We have taken these qualifications into account when we created our resume models for jobs in Animal Care.
Art & Creative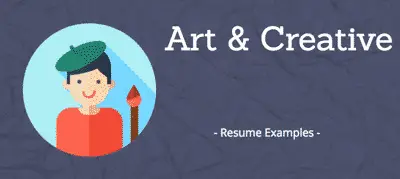 If you want to be hired in the Art and Creative profession, your creativity must be obvious and visible in everything that you do. And this includes your resume! It comes down to how you package all the strong points that make you a desirable candidate as an actor, journalist or photographer. The approach to writing a resume for an industry that values creativity is much different than other professions. However, we've done that exactly for you! Take a look at our variety of resumes for jobs in the art and creative field.
General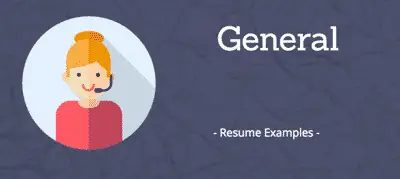 Anyone can apply for a job. However, it depends how you present your value proposition to the potential employer. It does not matter if you are entry level, an intern, stay-at-home mom or a high school graduate. Everyone has their own skills and specializations that can be of value to an employer. If you're not sure how, check out our General resumes and pursue the job you've always wanted with confidence.
Home Care Aide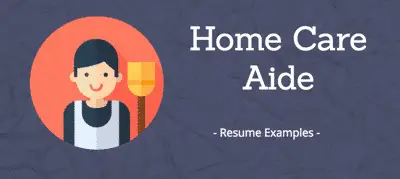 When it comes down to the care and health of people, it will take more than just skill to get the job. Your resume must prove to the employer that he/she can trust you with their children, their home and the maintenance of an office. Yes, you need the requisite training and technical skills. More important, however, is your ability to care for people in a genuine manner.
Hospitality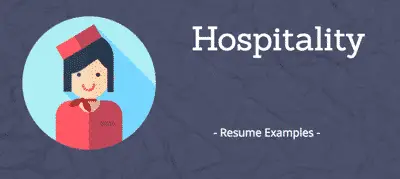 Jobs in the hospitality profession require people who are good working with other people. Companies and clients who want to hire you will want to know how you deal with people and at the same time whether you were able to get results. Some of the jobs need certification and licenses such as for Caregiver work. Others will focus on organizational skill like for event planners. It all comes down on how you can put together your best attributes to convince the employer, "I'm the one you are looking for."
Law Enforcement, Military & Security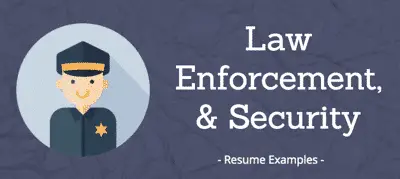 Companies and agencies that need people in law enforcement, the military and security want candidates with brains and brawn. Before applying for the job, you must have the training and education specified in the advertisement. Then you must show them that you are physically fit for the role. We have prepared templates for jobs in law enforcement, military and security professions that will present you as a viable candidate for an open position.
Logistics & Supply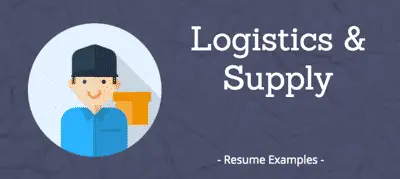 In order to get the job in Logistics and Supply, you must be good with your hands. You should be able to handle equipment that is assigned to you by the employer. Some of these types of equipment will require certifications and licenses. However, success in getting the job isn't just about having the right skill set. A resume should present the abilities to work with other people, especially within a team setup.
Maintenance & Repairing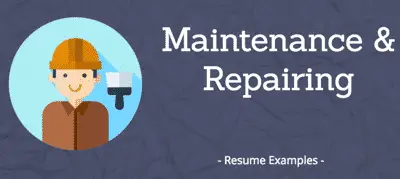 Companies and building administrators are always on the lookout for people who are good in maintaining and repairing equipment. You will never run out of opportunities in maintenance and repair work. Because of the technical nature of the job, it is important for you to highlight skills and experience.
Transport & Delivery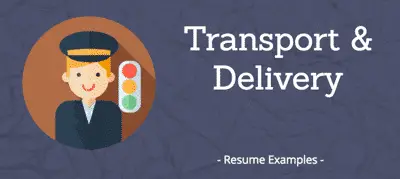 Jobs in the Transport and Delivery industry want only candidates with the proper training and education. You will be handling expensive transportation equipment. In some cases, such as for Airplane Pilot, Ambulance Driver, Ship Captain, Taxi Driver and Tourist Bus Driver, you will be literally responsible for the lives of people.
Sport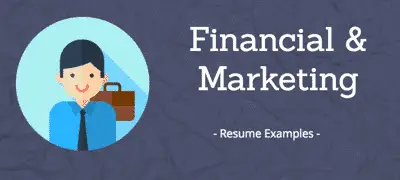 Food Industry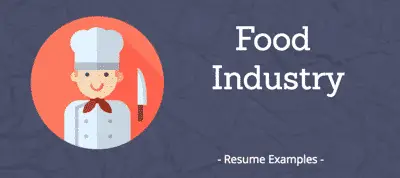 Beauty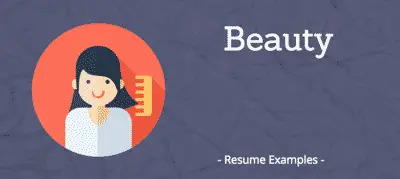 Legal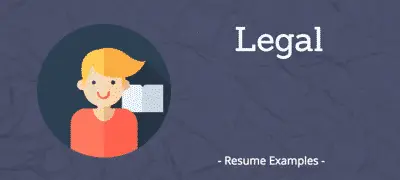 About our resumes
Consulting a resume example give you the advantage to get into the job market faster. Our samples are written by experts with more than 10 years of experience and will help you stay ahead of the competition.
Writing a good resume can be a daunting challenge. Therefore, we have taken away the guesswork by preparing the best resources you need go get a better job.
Every section of your resume plays an important role in getting you to the interview stage. Our examples focus on the following aspects:
Duties and Responsibilities
It doesn't matter what your specialization is. We have resumes models for jobs in every industry, covering entry-level and top management positions, blue collar, and white collar jobs as well as professions that require certifications and licenses. If you can't find your job position listed, write a comment and we'll provide the needed resources soon.
Many job seekers do not put much time and effort into their application. That is a big mistake! Getting a job is a process that involves a number of steps and it all starts with a good resume. It should be well-written, organized and contain all the important information recruiters expect to read; You can highlight all of your relevant skills and experiences that make you the best candidate for the job. Recruiters don't spend a lot of time reviewing an application. You have to get their interest within the first few seconds.