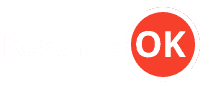 Production Engineer Resume
You can download and edit the bellow production engineer resume examples according to your skills and experience. Also read the tips and advice we have written for your job interview. After going through this page, you will learn:
How to write a professional resume and increase your chances of getting hired faster
How to approach the job interview
What are the most common questions asked during a job interview
Production Engineer Resume Sample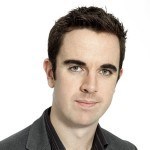 Joshua Park
Address:              2870 Willamette St, Eugene, OR 97405
Phone:                   (458) 267-2331
Email:                   [email protected]
Current job:       Senior Production Engineer at Symantec, Inc.
---
Objective
To help the world's growing need for information utility by using my skills to well test the software at one of the biggest data retrieval corporations in America.
---
Strengths
I am very organized; I will always have my workplace clean and kept so I can find anything I need whenever I need it.
I am caught up on the latest software used in the industry.
I am very talented at math and statistics; having been in math club since 7th grade all the way throughout college, I find myself being able to take on tough problems while enjoying the challenge.
I have a strong background in programming and can use multiple programming languages to complete a task
I always challenge myself; I like being able to do things that are hard because I believe it brings out the best in me.  However, I usually know my limits so I never bite off more than I can chew.
I can usually see the big picture; when I work with a large number of people who are all working on different projects, I am able to mold all of their work together in order to make a well-integrated final project that is presentable and stable.
I try to optimize my life; whenever I do anything at all, be it for work or pleasure, I like to make sure I'm doing it efficiently.  If I am able to save time and energy (whether it be by multitasking or by working a little bit longer than I intended) I will do it.
I thirst for knowledge and seek to always learn.
I enjoy researching new methods of efficiency that may be "outside of the box".
I work well in groups; I have always been a part of clubs and other activities since middle school so I've never had a problem working with people.  This carried through even after I was out of college and I found myself to work very well with my subordinates.
---
Experience
Senior Production Engineer Symatec, 2008-Present
Mountain View, CA
Responsibilities:
Administer and performance-tune Linux Systems, Apache, MySQL, Python, DB, Network Latency, etc.
Heavy hands on involvement contributing in scripting/automation, cloud-based web server farms.
Worked in close proximity to developers and quality assurance team to ensure efficiency on product releases.
Followed and created security policies and procedures.
Quality Production Engineer GE Careers, 2004-2008
Bellevue, WA 98004 
Responsibilities:
Responsible for scheduling and advising on material usage.
Designed and implement manufacturing processes and systems for control and replenishment of materials.
Promoted customer satisfaction and develop positive customer relationships.
Provided feedback on certain functional specifications in the work environment.
Investigated and applied new technology
Maintained the manufacturing engineering system on part routing and standards.
Lead Production Engineer Buildium, LLC, 2000-2004
Boston, MA 02110
Responsibilities:
Monitored and maintained the production environment for property management software.
Automated procedures for releases, log file management and analysis of other processes.
Reviewed, updated, and tested backup procedures.
Created and maintained a system for application-specific monitoring.
Established and ran processes for escalation and resolution of production issues.
---
Education
Graduate School, Oregon State University, OR
Masters in Mechanical Engineering (MIME)
1998-2000
Undergraduate School, Oregon State University, OR
Bachelors of Science in Manufacturing Engineering, (BSME)
1994-1998, Magna Cum Laude 3.95 GPA
Aloha High School, Aloha OR
High School Diploma
1990-1994, 4.0 GPA
---
Courses
Introduction to Industrial and Manufacturing Engineering
Production Engineering
Materials and Manufacturing Processes
Lean Manufacturing Systems Engineering
Composites Manufacturing
System Dynamics and Control
Advanced Power Generation Systems
Materials Selection
Cognitive Engineering
Human-Machine Systems Engineering
Design of Industrial Experiments
Management Systems Engineering
Research Methods in Engineering
---
Personal information
DOB: 05/18/1975
I like working in groups with other people to solve a goal.
I like solving Sudoku puzzles to pass time.
Advice For Your Production Engineering Job Interview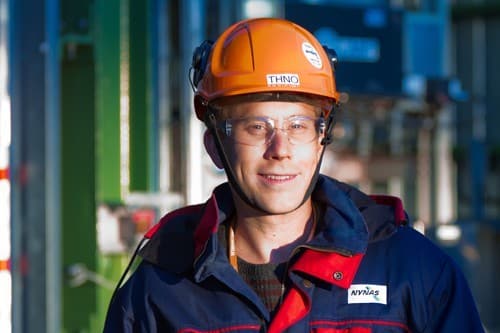 Have A Killer Production Engineering Resume
The interviewers will not read through five pages of you talking about yourself.  So make sure your resume is succinct and to the point.  If you do not know how to do that, there are some production engineering resume templates available on this site for you to see.
Research The Company
As with all jobs, you should try to know exactly who you are working for.  Research the company a little to find out whether they share the same goals and values that you do.  If you do share the same values, it will be much easier for you to interview because you'll be absolutely sure you belong there.
Be Prepared For A Phone Interview
Be prepared for a phone interview beforehand.  These questions won't be too in depth but will still be important, so study up on the questions such as "Why do you want this job?" or "Why did you go into production / manufacturing engineering?".
Dress To Impress
Dress your part.  If you are serious about this interview and really want the job, you have to dress seriously so convey your feelings to the interviewer.  If they see that you are dressed well, clean shaven and kept, then they will have a much better first impression of you and take you for a serious candidate.
Practice The Questions
When going into an interview, you can be sure that they will ask you some tough questions about you and the field you are trying to go into.  In this case, as a production engineer, you will be asked questions that will test your problem-solving skills as well as your ability to do simple mathematical problems computations.  Some questions may include:
Why did you choose to study production engineering?
What can you bring to our company that is "special"?
Do you work better in groups or independently?
You are standing on a hill and there are 'X' steps in a hill.  You are standing at the top and can walk down either one or two steps at any one time.  Solve for the number of paths you can take to get to the bottom.
What parts of our company interest you most?
After they are done asking you questions, they will ask if you have any questions for them.  This can be a make it or break it, so you should definitely ask questions.  Asking questions shows that you are involved in this type of work and are actually interested in doing it; here are some questions you can ask:
Will I be working individually or with a team?
What will my role be in this company?
Will I have to work with other companies as a middleman?
What is a typical day at this company like?
Who do I talk to if I have concerns about the work environment?
Follow Up
It is important that you follow up with the company you are working for with a letter or an e-mail saying thank you.  You don't want to do this too often, but if you send one 3 or so days after your interview, it will keep you fresh in the employer's mind and will give you a 1-up on the competition that didn't follow up on their interview.  The initiative you show by following up, as well as performing all the aforementioned steps will lead to a successful interview.
If this Production Engineer resume example wasn't sufficient for you, you are free to review some other samples and templates from our site. Browse to some related resumes below and find your inspiration.
Engineering & Manufacturing Resume Examples
Construction & Property Resume Examples
Maintenance & Repairing Resume Examples
Besides the resumes listed above, we recommend going through the following resume writing and job seeking tips: