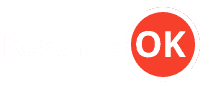 Airplane Pilot Resume
Start writing a professional resume using the best airplane pilot resume examples. Bellow, you will find a resume sample and also some advice for the job interview.
Airplane Pilot Resume Sample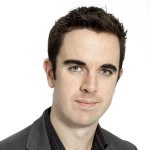 Emmanuel Dennison, BS, MS
Address:              1000 E. Alameda, Norman OK
Phone:                    (405) 844-4582
Email:                    [email protected]
Current job:         Plane Pilot for Southwest Airlines
---
Objective
To operate planes headed for international destinations; to work for a top-notch airline where I can put my skills and experience as a plane pilot to lucrative use.
---
Strengths
Expertise in operating the following aircraft: Boeing 707, Boeing 720, Boeing 727 and Boeing 757
Expertise in navigating aircraft with the assistance of cockpit devices and equipment
Ability to ensure the plane's smooth departure and arrival
Aptitude in checking flight schedules, fuel levels, and weather conditions prior to taking off
Dedicated to ensuring passenger and crew safety all throughout the flight
Commendable communication and interpersonal skills
A keen eye for detail
Impressive depth perception
Exceptional problem-solving skills
Amazing leadership skills
---
Experience
Plane Pilot, 2006-present
Southwest Airlines, Las Vegas, NV
Responsibilities:
Operates flights from Las Vegas to Baltimore, Chicago, Denver, Los Angeles, Nashville, Oakland, Orlando, Phoenix, and San Diego
Maneuvers the Boeing 707,  727 and 757 planes of the company
Controls equipment and devices of aforementioned planes with skill and proficiency
Navigates flights according to route
Maintains airplane stability despite turbulence, strong winds, and other weather factors
Ensures flights depart and arrive on time
Communicates and coordinates with tower control officers for the airport and air traffic
Works with the first officer and cabin crews in servicing passengers
Plane Pilot, 2002-2006
West Air, Las Vegas, NV 
Responsibilities:
Maneuvered flights from Las Vegas to Oakland, San Diego, Sacramento, and Ontario
Operated the following airplanes: Boeing 727 and 757
Ran instruments and devices installed in the aforementioned planes
Made sure that flights depart and arrive according to schedule
Ensured flawless take off and arrival
Guaranteed airline stability despite poor weather conditions
Communicated with tower control personnel before departure and upon arrival
Supervised the work of the First Officer
Supervised the work of cabin crew members
First Officer, 1995-2002
Pinnacle Airlines, Atlanta, GA
Responsibilities:
Assisted the plane pilot in operating routes from Atlanta to Detroit, Memphis and Minneapolis-St. Paul and vice versa
Aided the plane pilot in operating Boeing 757, 727 and 707 models
Helped the plane pilot in running plane devices and equipment
Supported the plane pilot in ensuring the smooth departure and arrival of the aircraft
Supervised the plane operations during the pilot's breaks
Communicated with tower control officials for air traffic information
---
Education
Masters, Middle Tennessee State University, TN
Masters in Aviation Management and Operations
2000-2002
College, Oklahoma State University, Stillwater, OK
Bachelors of Science in Aviation Management
1991-1995, 3.1 GPA
Cave Springs High School, Bunch, OK
High School Diploma
1987-1991, 3.2 GPA
---
Courses
Aviation Marketing
Aviation and Aerospace Finance
Aviation and Aerospace Management Principles
Aviation and Aerospace Security Issues
Aviation and Aerospace Ethics
Corporate and General Aviation Management
Aviation Safety
International Aerospace Issues
Aerospace Organizational Communications
Airport Management and Planning
Aerospace Leadership
Aviation Labor Relations
---
Personal information
Civil Status: Married with three children
Date of Birth: 12/21/79
Interests: building airplane models and watching football games
Advice for a Airplane Pilot Job Interview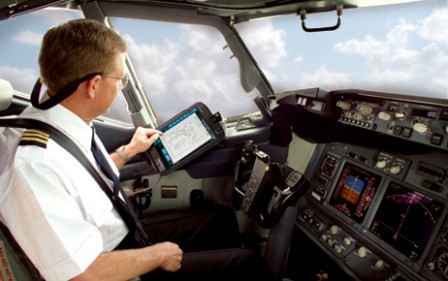 Plane pilots dominate the skies with their technical know-how in operating aircraft. If this is your first time applying to an airline as a pilot, our airplane pilot resume example should help.  But apart from creating a great airplane pilot resume, you need to be well prepared for the dreaded job interview. Here are tips that can help you convince the interviewer that you are the perfect person for the position.
Study the Airline Company
What does the company have that other airlines do not? There must be something about the airline company that has driven you to seek a position with them. By studying the history and operations of the company, you can determine if it can help you meet your goals as a plane pilot.  Airlines are notorious for mergers so make sure you know their merger history.  Also be sure to know which destinations they fly to the most.
Dress Appropriately
When called in for a personal interview, you need to leave a lasting, good mark on the employer's mind by dressing appropriately. A sophisticated business suit will do the trick.
Work on the Possible Questions
A day or two prior to the interview, allow some extra time working on some of the questions you might be asked. Here are some of them:
How many hours have you worked as a plane pilot in your previous companies?
What commercial piloting certifications do you possess?
Have you attended post-graduate training to improve your craft?
After 9/11, how do you ensure that security measures are well implemented prior to departure?
How would you deal with a passenger who is being abusive to a member of the cabin crew or other passengers?
Name one certain thing that poses the greatest threat to airline security today. Explain.
In case of an engine malfunction, what is the first thing you would do so as not to cause panic among your passengers?
Cite one significant business issue that is currently affecting the industry and the measures that you think this company should take in response to its effects.
Questions You Can Ask                
Once the airline is done asking questions, you can then begin to ask the airline interviewers questions of your own.  Here are some questions you can ask them
The airline industry is a very volatile industry with a lot of acquisition and mergers.  Are there any upcoming mergers concerning this airline?
What other airlines do this company partner with?
How often will I have to pilot a flight internationally?
Send a Note of Thanks
It doesn't hurt to send a thank you note to the employer a day or two after your interview. Showing your gratefulness for the time he has given you may not give you a total edge over the other applicants but can give you the best chance to ask about your status, whether you are hired or not.
If this Airplane Pilot resume example wasn't sufficient for you, you are free to review some other samples and templates from our site. Browse to some related resumes below and find your inspiration.
Besides the resumes listed above, we recommend going through the following resume writing and job seeking tips: