Getting a job it's not always easy. However, you can increase the chances of getting hired by writing a professional resume and knowing some tips and advice for the job interview. Bellow we have written some pharmacy assistant resume examples that you can download and edit according to your experience.
Pharmacy Assistant Resume Samples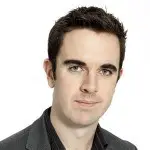 Paul Camden
Address:                905 River Road Edgewater, NJ
Phone:                   (201) 941-4000
Email:                      [email protected]
Current job:         Pharmacy Assistant at St. Joseph's Healthcare System, Wayne, NJ
---
Objective
My aim is to showcase my skills as an experienced Pharmacy assistant. I also wish to provide excellent support to Pharmacists, Physicians and other healthcare professionals. My main objective is to become a Pharmacy Assistant at the Trinitas Regional Medical Center in Elizabeth, NJ.
---
Skills
Expertise in assisting Pharmacists in interpreting and transcribing medication information
Proficiency in receiving prescriptions and verifying the needed data on the pad
Proficiency in rotating stock (First in, First out)
Experience in stock pricing and shelving
Experience in medication inventory
Excellence in gathering information and statistics regarding new prescriptions and refills
Adeptness in maintaining important records of the pharmacy
Proficiency in using Microsoft Office programs
Good communicator
Team player
Reliability
Courteousness
---
Experience
Pharmacy Assistant, 2009-Present
St. Joseph's Healthcare System, Wayne, NJ
Responsibilities:
Assisted the Head Pharmacist in interpreting and transcribing medication data
Tracked medication supply and inventory
Placed orders and received stocks of delivered medication as needed by the institution
Stocked shelves and priced medications as directed
Compiled prescriptions, patient information and other important papers for the Pharmacy
Worked as Committee Member of the St. Joseph's Healthcare System Employees Union
Pharmacy Assistant, 2007-2009
Saint Barnabas Health Care System, Belleville, NJ 
Responsibilities:
Provided assistance to the Pharmacist (medication refilling, dispensing, etc.)
Received prescriptions and ensured their completeness and validity
Provided the medications purchased by the patient
Kept track of the Pharmacy's supply and inventory
Refilled dwindling stocks by placing and receiving orders accordingly
Tagged and priced medications correspondingly
Ensured the completeness and accuracy of the Pharmacy records
Pharmacy Assistant, 2005-2007
Fresenius Medical Care, Edison, NJ
Responsibilities:
Assisted the Head Pharmacist with his daily activities
Received prescriptions and relayed the needed medications to the Pharmacist
Ensured adequate stocks of medications by keeping track of the supply numbers
Ensured completeness and accuracy of Pharmacy records
Performed monthly and annual stock inventory with the Head Pharmacist
---
Education
Rutgers University, New Brunswick, NJ
Pharmacy Technician Certificate Program, 2003-2005
River Dell High School, Oradell, NJ
High School Diploma
1999-2003 GPA 2.9
---
Courses
Basic Pharmacology
Pharmacy Calculations
Pharmacy Maintenance
Pathophysiology
Medical Office Practice
Basic Inventory
Supply Chain Methodology
Microsoft Office Programs (Word, Excel, Powerpoint, Outlook)
---
Personal information
Married with one son
Birthday: May 2, 1981
Hobbies include playing basketball and computer games
Advice for Your Pharmacy Assistant Job Interview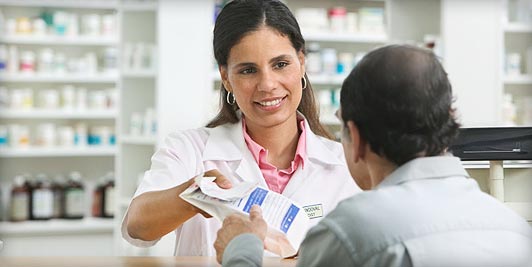 Sure, a well-written Pharmacy Assistant resume can get you a long way. While it can improve your chances of getting hired, you should not solely rely on it. Here are some pointers that you should keep in mind.
Focus on Your Skills
There are many pharmacy assistants out there, but what makes you stand out? Make sure you put your strengths and expertise in your pharmacy assistant resume template. If you are not sure how to make one, there some pharmacy assistant templates available on this site you can check out.
Know Your Prospective Employer
Your prospective employer might ask you, "Why us?" Make sure you have a general idea about the company as some important details might be asked during the interview.
Always Be Prepared 
If the employer finds your Pharmacy Assistant resume remarkable, there is a big chance that he will call you in for an interview. You do not know when this will happen, so make sure to always be prepared with a copy.
Come in Professional Garb
While your interviewer may not solely evaluate you for what you have worn during the interview, showing up in the best outfit is most likely to leave a lasting impression on him. So ditch the street clothes, and wear only your best pants and long-sleeved top.
Practice Makes Perfect
As it has been said, you do not know when you will be called in for that interview. While waiting for the employer's call, you need to practice the answers to the most common interview questions, such as the following:
Why did you choose to become a Pharmacy Assistant?
What is your work experience as a Pharmacy Assistant?
How do you make sure that the stocks are disposed before they expire?
How do you ensure that your stocks are adequate in number?
How do you deal with disgruntled customers?
How do you keep track of your medication supply and inventory?
What computer programs or applications are you proficient at?
After the questions, you can now take a breather. But it doesn't mean that you have to leave the building right away. You can ask some questions as well, like the following:
What are the usual work hours of a Pharmacy Assistant?
Apart from helping the Pharmacist, what are the other jobs I need to do?
What are the scope and limitation of my job as a Pharmacy Assistant?
What programs or systems do you have for tracking inventory and supply?
Do you prefer certain companies when it comes to your medication supply?
Is there an employee union in this institution?
Does the company provide Continuing Education for its Pharmacy Assistants?
Thank Your Interviewer
After the interview, do not forget to say thank you. Showing gratitude to your future employer can improve your chances of getting hired.
Follow Up
The hiring process ranges from a week to two. While waiting for your status, you can follow up on it by sending an inquisitive e-mail or phoning the interviewer. Follow up only once or twice. Do not go overboard as the employer may find you annoying.
Negotiate
Once you get hired, that's the time for you to negotiate about the salary, work hours, etc. Don't negotiate if you are not sure of your status yet. This will be a fatal mistake.
If this Pharmacy Assistant resume example wasn't sufficient for you, you are free to review some other samples and templates from our site. Browse to some related resumes below and find your inspiration.
Medical & Health Care Resume Examples
Besides the resumes listed above, we recommend going through the following resume writing and job seeking tips:
Felix is the job search, resume writer expert and founder of ResumeOK. He started the company in 2011 with the mindset that everyone deserves a chance to get a good job and with the goal of helping people write great resumes. Since then, he inspired thousands of people with the
resume samples
and advice written, for more than 300 different job positions.
Felix's work has been appreciated and shared on many well known online publications such as:
BusinessInsider
,
FoxNews
,
SmartRecruiters
,
Business.com
,
Huffpost
,
ZipRecruiter
,
SnagAJob
and many others.
Felix has extensive experience in human resources, recruitment and online business development. On ResumeOK, he uses his 10+ years of experience in the recruitment industry to provide step by step instructions on how to write solid resumes that will catch the attention of the recruiter.
Over the years, Felix has been responsible for reviewing resumes and conducting job interviews, for his own startups and also for other companies. After going through tens of thousands of resumes, he has learned what makes a resume stand out from the crowd and what are the most common mistakes people make. All the experience and knowledge gained over the years are being used in making ResumeOK the go-to place for finding great resume samples, job interview advice and resume writing tips.
Get in touch with him by email at
[email protected]
or by using the
contact page
.
Latest posts by Felix Tarcomnicu (see all)