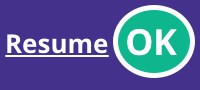 Pediatrician Resume
Download and edit the following pediatrician resume example and write your professional CV according to your skills and experience.
Pediatrician Resume Sample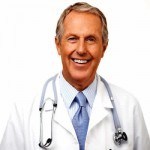 Steve Morrison 
Address: 75-77 High St, Northern Quarter, Manchester, UK
Phone: (613) 551-2122
Email: MorrisonS@yahoo.com
Birth date: 05.05.1975
Current job: Pediatrician at Great Ormond Street Hospital, London, UK
---
Specialty
Pediatrician
---
Objective
Obtain a pediatrician job in a London Hospital
---
Strengths
Communication skills
Available anytime for emergencies
Good team-work communication
Perfectionist
Sense of responsibility
Dedicated and motivated to cure patients
Compassion & Empathy
Professionalism
Respectful
---
Education
King's College of Medicine London, UK
Specialization: Doctor of Medicine
1999-2003
Graduated high school – Mill Hill School
Specialization: Creative program
1995-1999
---
Internship and Residency
Residency – Kentucky Children's Hospital
Specialization: pediatrics
2004-2009
Kentucky Pediatric Hospital is a 300 bed pediatric hospital being one of the biggest in the West London. As a senior resident, I had different responsibilities including:  supervising medical students, taking care of emergencies and hospital guards.
Internship – Kentucky Children's Hospital
2003-2004
---
Experience
Chief of pediatrics at Royal London Hospital, UK
2011 – Present
My 9 year clinical experience and my excellent leadership skills helped me obtain this job. I had to work in a large collaborative practice, I had to organize the work schedule for all my colleagues and I was a teacher for medical students and pediatric residents.
Pediatrician at Great Ormond Street Hospital, London, UK
2009-2011
As a pediatrician doctor I was responsible with providing care for children with chronic illnesses.  I had to teach and supervise medical students, interns and first year residents. After regular office hours, once a week, I was the pediatrician on call and was responsible with the emergencies occurred.
---
Volunteer
Volunteering at Chelsea and Westminster Hospital for 6 months
2004
My main priority was helping the patients as much as I could, so I spend a lot of time cheering them up or simply distracting them from the awful pain. I also picked up lab test result for the doctors and took messages from patients to doctors.
---
Language spoken
English – Native speaker
French – Good level
Italian – Beginner
---
Personal information
Name: Morrison Steve
Phone: (613) 551-2122
Birth date: 05.05.1975
Married status: Single
Driving license: yes
Living address:  75-77 High St, Northern Quarter, Manchester, UK
---
Need to see more examples to better understand how to write a Pediatrician resume? Here are more resume samples for different job positions that you can use as inspiration.
Besides the resume examples, we have prepared several more articles that we recommend reading to increase your chances of getting a better, or your first job: