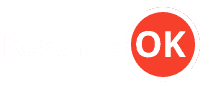 Network Engineer Resume
If you want to apply for a new job, you first need to create a professional resume. Download and edit our network engineer resume examples and create your own resume in a few minutes.
Network Engineer Resume Sample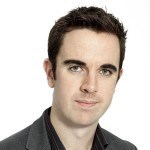 Carlos Norah
Address:
75-77 High Street Manchester, UK
Phone:
0161 834 9212
Email:
[email protected]
Birth date:
02.11.1980
Current job:
Senior Network Engineer at Web Spider Solutions Co. in Manchester
Summary
I have over 9 years of experience in Networking, and I love working in a strong and friendly environment.  During the years I have gathered knowledge about Network development, operations and maintenance; Routers, Switches, Firewalls and Load balancers.
Objective
Obtain a competitive position on a very reputable company located in UK, where I can use all my knowledge's I have gathered about networking.
Strengths
Good knowledge for main operating systems: Windows server, Linux, Mac OS and Ubuntu
Cisco certified security
Cisco Wireless
Cisco routers
NetApp
SQL and database management
Switches and Routers
Over 9 years of experience in Network Administration and Architecture
WAN, WLAN, TCP/IP
Can handle HTML, CSS and SQL
Firewalls setup and operation
Troubleshooting
Very good teamwork ability
Open to new challenge
Experience
Senior Network Engineer
Web Spider Solutions Co., Manchester
April 2009 – Present
Responsibilities:
Network management and planning.
Designing and building cost-effective networks.
Hosted and internal environment, utilizing hardware's and software's from CISCO, Juniper, Open Source, Linux and Microsoft.
Maintain and upgrade current networks upon request.
Customer communication.
Network Engineer
Austin Bank, Manchester
April 2005 – April 2009 (3 years)
Responsibilities:
Install and maintain numerous servers and sites Cisco based VPN infrastructures.
Coached the company personal on how to use the network properly.
Performed coaching on Microsoft Certified Systems Engineer program.
Created and architected a complete redundant and secure data center solution.
Maintain 24 hours operations, and ensure 99.9% uptime for the servers.
Implement DNS for over 300 static NON-WINS nodes, so we can increase the network efficiency.
Network Administrator
Fly Systems District, Manchester
June 2003 – April 2005 (2 years and 2 months)
Responsibilities:
Install and manage LAN's ranging from PC to Macintosh.
Setup the network support for all the applications the company was selling.
Discover new opportunities to make the network cost-effective.
Find solutions to any problems found.
Education
Southern Methodist University – Master degree
Specialty: Cisco and networking
2000 – 2003
The University of Manchester – License degree
Specialty: Computer science
1997 – 2000
St Peter's RC High School
Specialty: Mathematics
1993 – 1997
Courses
Cisco IT essentials, PC hardware and software, 2000
CCNA Discovery, general networking, 2000
CCNA exploration, Advanced networking, 2004
If this Network Engineer resume example wasn't sufficient for you, you are free to review some other samples and templates from our site. Browse some other related resumes below and find your inspiration.
Information Technology Resume Examples
Besides the resumes listed above, we recommend going through the following resume writing and job seeking tips: