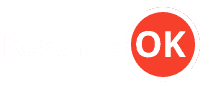 Mobile Developer Resume
Write a professional resume using our mobile developer resume examples. You can download and edit the following sample according to your needs.
Mobile Developer Resume Examples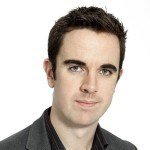 Cody Smith
Address: 901 F Street Northwest Washington
Phone: (202) 638-3434
Email: [email protected]
Birthdate: 15.06.1980
Current job: Senior mobile developer at Irockapplications, Washington DC
Summary
I have a solid background in creating complex mobile applications for iPhone and Android. I can work independently and respect a deadline. I feel comfortable working with a good team of developers. I am passionate about the mobile marketing and have knowledge about.
Objective
Obtain a job in a reputable mobile application company that can identify my knowledge. I am a key guy that has the ability to work alone, or lead a team when the need arises.
Strengths
Strong knowledge in JavaScript, Ajax and JQuery Mobile.
Familiar with most popular operating systems: Linux, Windows and Mac OS.JavaScript, Ajax, and Java experience in developing applications
Photoshop, Adobe Acrobat, Final Cut Pro, XCode, XML, FileMaker, Illustrator.
Good communication skills, and ability to work in a team.
Applications for Ipad, Android tablets, and mobiles.
Mobile marketing and advertising experience.
Mobile commerce.
Mobile Wallet.
Mobile Banking and payments.
Revenue Optimization.
Experience
Team leader and Mobile developer
Irockapplications, Washington DC
November 2008 – Present
Responsibilities:
Optimize the application and gain more revenue.
Maintain and repair any bugs found.
Create new application plans, graphics, and coding.
Code applications for iPhone and Android market
Lead the team to build modern applications and games
Analyze the smartphones market
Mobile Marketing Manager
OurApps Inc., Washington DC
June 2005 – November 2008 ( 3 years and 5 months )
Responsibilities:
Lead the company to higher revenue
Maintain the website on top of the market by launching useful utilities and games
Study new opportunities for mobile applications
Key member of the design and coding team
Produced a wide variety of applications that were sold to over 10.000 clients.
Junior Mobile Applications
IloveApps Inc, Washington DC
July 2003 – June 2005 ( 1 year and 11 months )
Responsibilities:
Study the mobile market and find new opportunities
Full support for clients
Code basic applications
Education
University in St. Louis – Master degree
2001 – 2005
Specialty: IT
University in St. Louis – License degree
1998 – 2001
Specialty: Economical IT
Fremont Unified School District High – School
1994 – 1998
Specialty: Mathematics
Courses
Android application programming by Jan Borchers
Aachen University
2010
Developing Apps for iOS
St. Louis University
2008
Developing Mobile application by Web Technologies
Stanford University
2007
Application development
Stanford University
2005
If this Mobile Developer resume example wasn't sufficient for you, you are free to review some other samples and templates from our site. Browse some other related resumes below and find your inspiration.
Information Technology Resume Examples
Financial & Marketing Resume Examples
Accounting Resume Examples
Besides the resumes listed above, we recommend going through the following resume writing and job seeking tips: