A Medical Assistant plays a vital role in keeping doctors' offices, medical centers, clinics and healthcare offices running efficiently. In addition to administrative duties, a Medical Assistant may be asked to perform clerical and clinical work as well. This is a very important job in the healthcare profession.
If you want to land that opening for a Medical Assistant, you must have a resume that convinces physicians you are a perfect fit for the job. And we have the medical assistant resume examples that is right for you.
We've included the following sections to help you write an effective medical assistant resume and to make the job search process easier and more convenient.
In the medical and healthcare professions, it is very important to maintain accurate and comprehensive patient records. These patient records must be regularly updated not only for doctors' references but also for purposes of filing insurance claims. Below we have prepared a Medical Assistant resume example for you. We made sure that your skills and qualifications cover different aspects of the job.
Medical Assistant Resume Example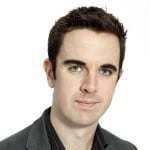 Anderson K. Winslow
Address: 4152 Beaverton Street, Hillsboro, Oregon
Phone: (503) 507-5698
Email: [email protected]
Current job: Medical Assistant; Perfect Health Clinic, Hillsboro, Oregon
---
Objective
Meticulous, dedicated and highly disciplined Medical Assistant with a strong heart and caring values for patients is desirous of building a long term career with a reputable medical center.
---
Skills
10+ years work experience as Medical Assistant

Associate Degree, Medical Technology

Certification, Medical Assistant Course

Certification, X-Ray Technician

Certification, Medical Transcription

Certification; Medical Coding and Billing

Bilingual; Spanish

Physically Fit

Excellent communication skills

Creative Thinker

Analytical

Excellent people skills

Excellent disposition

Timely with deadlines

Highly organized

Punctual
---
Work Experience
Medical Assistant, 2015 to Present
Perfect Health Clinic, Hillsboro, Oregon
Duties and Responsibilities
Sets up appointments

Transcribes physician's notes

Prepares and submits insurance forms

Filters e-mail

Encodes patients' charts

Updates patient medical records

Lends assistance during physical examinations

Maintains cleanliness of treatment rooms

Ensures all physician instruments are properly sanitized

Assists in conducting ECG's

Checks for vital signs

Assists in lab procedures
Medical Assistant, 2015 – 2015
Dr. Randall Carlsberg and Associates Health Specialists, Portland, Oregon
Duties and Responsibilities
Assisted doctors in preparing patients for examinations

Transcribed audio on patient history

Lent assistance to doctors when examining patients

Explained medical procedure to patient

Coordinated with pharmacies for prescriptions

Collected laboratory specimens

Sterilized all medical instruments

Submitted medical claim forms

Updated patient records

Scheduled medical tests

Handled patient billing and bookkeeping
Medical Billing and Coding, 2016 – 2015
Trans-Coder Healthcare Professionals, Hillsboro, Oregon
Duties and Responsibilities
Reviewed patient bills for accuracy and completeness

Followed up on unpaid claims within standard billing cycle timeframe

Checked insurance payment for accuracy

Coordinated with insurance companies regarding discrepancies in payments

Identified and bills secondary and tertiary insurance companies

Conducted reviews on all insurance accounts

Answered all inquiries from patients and insurance companies
---
Education
Portland Community College
Associate Degree, Medical Technology
Hillsboro, Oregon
2017-2016; 3.6 GPA
Hillsboro High School
High School Diploma
Hillsboro, Oregon
1998- 2017, 3.8 GPA
---
Courses
Certification, Medical Assistant Course

Certification, X-Ray Technician

Certification, Medical Transcription

Certification; Medical Billing and Coding

MS Office
---
Personal information
Single

DOB 12/06/85

Hobbies include cooking, guitar, running
Resume Tips for Medical Assistant
A college degree is not a requirement to become a Medical Assistant. Most companies would accept a high school diploma, a GED score or certification attesting to your completion of a medical assistant course.
Thus having a college or associate degree especially in a related field will play to your advantage. In our Medical Assistant resume example we placed great emphasis on educational attainment plus other trainings and certifications that were received to prepare for a career as a Medical Assistant.
You will also notice that the work experience is written using the reverse- chronology format which means starting with the latest or current employment then working back. You don't have to include work experience that is not related to the job post. These types of entries may only serve to distract the Hiring Manager.
Be as detailed as possible in your description of responsibilities. Companies are looking for talent with varied skill sets. A Medical Assistant may be required to handle administrative, clerical or clinical tasks. The more diverse skill sets you exhibit the greater becomes your value to the employer.
What to Write in a Medical Assistant Resume Objective
As discussed earlier, a Medical Assistant plays a vital role in the operations of a clinic, hospital or doctor's office. You will be tasked to manage patient records and it is very important to keep these updated accurately.
For doctors, you have to be sure you have the medical history properly encoded. Not only will patient records be a reference for prescriptions and future diagnosis but it will also be used for filing insurance claims.
The Medical Assistant resume objective, emphasize valuable soft skills that are relevant for handling administrative and clerical duties. Examples would be meticulous, dedicated, disciplined, patient and organized.
In this type of profession, it is also important to show empathy. You may find yourself frequently dealing with patients and interactions can be emotionally charged should there be discrepancies. It is important to highlight attributes that define your ability to work with people.
What to Write in a Medical Assistant Resume Skills Section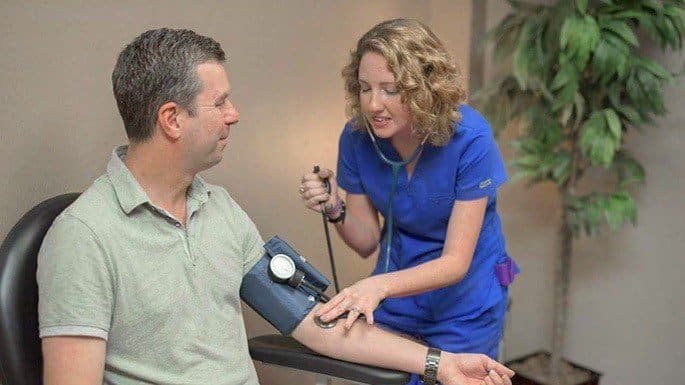 Considering that as a Medical Assistant, your scope of work and responsibilities may cover administrative, clerical and clinical duties, you should indicate all the relevant trainings, certifications, apprentice programs, seminars that support your proficiency and level of competence.
You should also include soft skills or personal attributes that tell prospective employers you have the right disposition and attitude for the job.
Here are the qualities that you should have in your Medical Assistant resume skills section:
Highest Educational Attainment;

achieving a level that is higher than secondary education will be to your advantage.

Certification Courses; other than for Medical Assistant work, any course that is related to its job description will be to your favor. These include courses on transcription, medical billing and coding.
Administration Skills;

preparation of reports filing and submission of forms, updating patient records, transcription, handling of patient inquiries.

Clerical Skills;

organization, documentation, e-mail filtering, phone handling.

Clinical Skills;

preparing patients for medical examination, collection of samples, handling of X-Ray machine.

Team- Oriented;

ability to work with physicians or a team of medical assistants.

People Skills;

positive, upbeat disposition that can help moderate highly – charged emotions.

Meticulous;

detail- oriented and takes reasonable time to review all entries before submitting them.

Analytical;

the ability to identify inconsistencies in reports and other sources of information.

Creative;

the ability to find immediate resolution for patient concerns and queries from insurance companies.

Proactive;

goes out of his or her way to find immediate solutions to situations before they become full-blown problems.
When a patient's health and financial support are in the balance, doctors would prefer to hire someone with the ideal work and soft skills. Be as comprehensive as possible in disclosing your skill sets. But be honest about your attributes. Once you indicate specific traits and qualities, the employer will expect to see these from you during the performance of your responsibilities.
Medical Assistant Job Seeking Tips
There is great demand for medical assistants. In fact the demand is so great hospitals have been outsourcing some aspects of the job, particularly medical transcription, billing and coding, just to keep the records updated.
Don't just focus your search on one area of the healthcare industry. For example, hospitals aren't the only businesses that need medical assistants. Depending on your core competencies, you can widen your search to include doctor's offices, healthcare third party service providers and small scale clinics.
You should also use the services of online job platforms. These are Internet- based communities which function as a market place for clients and service providers. Hospitals, clinics and doctors also utilize these services to post job openings for medical assistants.
When signing up for these services, make sure you have a complete online profile and that your Medical Assistant resume is updated. If allowed by the community, indicate your contact information.
Don't rush your resume. Go over your details and find the best ways to make them stand out. Don't hesitate to go back and read this article again. You will surely get ideas on how to improve your Medical Assistant resume by using a good objective, skills and experience sections, before sending them out to prospective employers.
Related Resume Samples