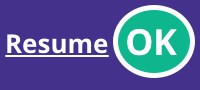 Medical Assistant Resume
Start writing a professional CV using our Medical assistant resume example we have written below. You can also the tips on how to approach the job interview.
Medical Assistant Resume Sample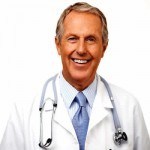 Winfred Allen 
Address: 1831 W Burnside St. Portland, OR
Phone: 503-295-1234
Email: win.allen@ymail.com
Current Job: Medical Assistant, Oregon Health and Science University, Portland, OR
---
Objective
To be employed in a challenging yet rewarding environment where I can apply and hone my skills as a certified medical assistant.
---
Strengths
Certified by the American Association of Medical Assistants
Trained with Basic Life Support
Proficiency in using sophisticated medical equipment
Proficiency in utilizing medical practice management information systems
Fundamental knowledge of ICD-9 codes and procedures
Knowledge of physician documentation standards
With HIPAA requirements
Efficient triaging skills
Detail oriented
Quick and analytical thinker
Team player
Great communication skills
---
Experience
Medical Assistant, 2010-present
Oregon Health and Science University, Portland, OR
Responsibilities
Assesses clients and reports any untoward incidents to the physician
Acquires a brief history of the client according to hospital standards
Checks the patient's vital signs upon throughout the course of his stay in the ward
Ensures the timely execution of the physician's order
Assists in the implementation of diagnostic procedures as ordered
Performs phlebotomy as ordered
Provides discharge instruction to the patient and his family members
Orders supplies and materials as needed
Maintains and ensures the proper functioning of hospital equipment
Maintains records through an electronic medical recordkeeping program
Encodes client's bills through the hospital's computerized billing system
Medical Assistant, 2007-2010
Providence Health and Services, Portland, OR
Responsibilities
Obtains patient history
Cleans, sanitizes and prepares medical instruments prior to usage
Assists the physician during minor surgeries, ensuring the sterility of the area throughout the operation
Conducts equipment and instrument inventory
Gives certain medications, as supervised by the nurse/physician, according to the right time, drug, dose and route
Obtains the patient's vital signs and documents them according to institutional standards
Acts as front desk officer/receptionist as needed
Conducts health education to patients and their relatives
Medical Assistant, 2004-2007
Cornell Clinic, Portland, OR
Responsibilities
Creates the patient's chart and ensures its proper recordkeeping.
Obtains patient history and other pertinent data.
Facilitates timely patient flow throughout the clinic.
Manages patients in waiting rooms
Obtains the client's vital signs
Assists the physician in biopsies and other minor procedures
Assists the nurse in medication administration
Assists the patient in radiological and diagnostic examinations
Maintains adequate supply of materials and properly-functioning equipment
Receives phone calls and requests in behalf of the physician
Education
Heald College, Portland, OR
Diploma in Medical Assisting
2005, GPA 2.8
Riverdale High School, Portland, OR
High School Diploma
2000-2004, GPA 2.5
---
Courses
Anatomy, physiology and pathology
Medical terminologies
First Aid
Basic Life Support and Cardiopulmonary Resuscitation
Office practices
Patient relations
Medical law and ethics
Introduction to Electronic Medical Record Programs
Introduction to Computerized Billing Systems
MS Office Basics
---
Personal information
Status: Divorced with one son
Date of Birth: July 1, 1985
Interests: Playing basketball and ice hockey
How to Succeed in your Medical Assistant Interview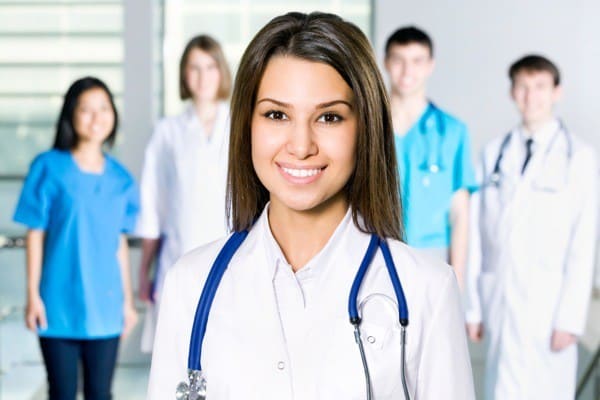 Now that you are a certified medical assistant, the next thing you need to do is too look for a job that will enable you to practice the knowledge and skills you have acquired in school. After submitting your resume to your prospective employers, you have to wait eagerly for an interview schedule. While you are doing so, it is best if prepare yourself fully with the help of the following tips:
1) Do some necessary research.
As a medical assistant, you serve as an additional pair of eyes for the doctor. As such, you need to be familiar with warning signs and symptoms that correspond to a medical emergency. So before you attend an interview, make sure to read up on the basics of CPR, first aid, anatomy and physiology, to name a few. While not all employers ask about this, it pays to be prepared because you will never when such knowledge will come in handy.
2) Be updated.
New medical technologies and practices are being developed everyday. It is best if you read about these novel advancements through journals or websites. If you have sent your Medical Assistant resume template to a modern healthcare facility, basic knowledge of new technologies and practices will keep you ahead of the pack.
3) Practice the interview questions at home.
While you are waiting for a favorable response regarding your medical assistant CV example, make the most out of your time by simulating the interview portion with a family member or a friend. This can help you condition your mind as you wait for the interviewer's call. Here are some questions you can prepare for:
Why did you want to become a medical assistant?
How do you keep waiting patients happy and satisfied?
How do you refer a patient with difficulty of breathing to the physician?
What electronic medical recordkeeping systems and medical billing programs are you familiar with?
What do you do in order to keep up with the newest practices and developments in the field of medical assisting?
4) Mind your appearance.
If you want to make a good impression with your future employer, it is a must that you attend the interview in professional-looking clothes. Female applicants should wear a suit with a coordinated blouse and conservative shoes. The hairstyle should be neat and professional-looking; jewelries worn should be kept at a minimum. As for male applicants, the industry standard is a suit with a long-sleeved shirt and tie. Footwear should be conservative-looking, and should be paired with dark-colored socks. Jewelry should be limited as well.
5) Be an early bird.
The early bird catches the worm – and this holds true, especially during a job interview. This is specifically important if you are not familiar with the block or the building. Arriving 15-30 minutes before the scheduled time can help you prepare and condition your mind for the challenge that lies ahead.
6) Show your gratitude for the opportunity.
The interviewer has invested a good amount of time to talk to you. The least thing you can do is send him a thank you note to show your appreciation for the opportunity he has given you. Apart from presenting your gratitude, a "thank you" note can make you stand out.
---
Need to see more examples to better understand how to write a medical assistant resume? Here are more resume samples for different job positions that you can use as inspiration.
Besides the resume examples, we have prepared several more articles that we recommend reading to increase your chances of getting a better, or your first job: