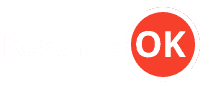 Math Teacher Resume
If you need math teacher resume examples, then ResumeOk it's the best place for you. Below you will find a resume sample, along with some pieces of advice that should help you easily pass the math teacher job interview. Read the most common questions your employer might ask you, and learn how to reply correctly.
Match Teacher Resume Sample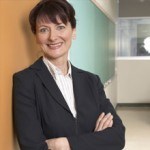 Mary Ann Breech
Address:            410 Vine Street, St Joseph, MI 49085
Phone:                (269) 983-4722
Email:                  [email protected]
Current job:     Mathematics Teacher at St. Joseph High School
---
Objective
To gain employment as a Mathematics educator at one of the country's most excellent and outstanding educational establishments known for producing students at the forefront of their field.
---
Strengths
Particularly adept at the creation of a stimulating learning environment for students to study in
Possess a genuine enthusiasm and passion for teaching math
Knowledge of online learning platforms and how they assist students with learning outside of the classroom
Excellent subject knowledge
Proficient in the use of new media such as the internet to promote interactive learning
Competent in the use of the latest teaching methods and techniques
Admirable ability to maintain high standards of discipline and behavior in the classroom while maintaining an approachable demeanor
Outstanding classroom management skills
Willingness to go the extra mile and stay after class as needed
Clever use of innovative and resourceful teaching methods to suit the special needs of an individual or group
Willingness to supervise extracurricular student activities and after-school events
Excellent interpersonal and communication skills
---
Experience
Math Teacher, 2006 – Present
St. Joseph High School, St. Joseph, MI
Responsibilities:
Taught three mathematic sections including Statistics, Trigonometry, and Statistics
Created comprehensive lesson plans incorporating various methods of teaching to ensure pupils are actively engaged and understand the materials
Collaborated with colleagues to integrate new activities and allocate effectively the available resources
Developed and introduced an enrichment program for students who were not quite equipped to move on to the next level
Served on the Math Department's Planning Board
Math Teacher, 2004 – 2006
Hastings High School, Hastings, MI
Responsibilities:
Handled mathematics classes including Introduction to Calculus and Introduction to Trigonometry, as well as Geometry and Algebra classes
Implemented stimulating lessons to engage students' attention and interest, allowing them to develop a passion for the subject
Utilized several teaching methods and techniques to guarantee the solid understanding of concepts introduced and taught
Offered after-school tutoring to aid struggling students to improve their academic performance
Participated in student-teacher conferences, meetings, and professional development seminars
Substitute Teacher, 2003 – 2004
Hartford High School, Hartford, MI
Responsibilities:
Served as a substitute and instructed students throughout the whole school in all core subjects
Implemented planned lessons in a refreshing and stimulating manner so as to facilitate all styles of learning and promote active class participation
Maintained up-to-date student files and records and communicated regularly with classroom teacher
Promoted a focused and disciplined learning milieu for maximum efficiency and productivity
Volunteered to supervise after-school activities  and offered after-school tutoring for struggling students
---
Education
College, Michigan State University
Bachelor of Science Major in Mathematics, Bachelor of Arts In Secondary Education
1998-2002
High School, Hartford High School
Math Olympiad Champion 1997-1998
Student Council President
Valedictorian (4.0 GPA)
1994-1998
---
Courses
Algebra and Trigonometry
Basic Concepts in Mathematics
Elementary Statistics
Calculus
Differential Equations
Modern Geometry
Foundations of Mathematics
Introduction to Computer Programming
Matrix Algebra
---
Personal information
Civil Status: Married
Date of Birth: July 21, 1980
Interests: latest mathematical theories and discoveries, articles on the subject of physics, statistical methods
Advice for a Math Teacher Job Interview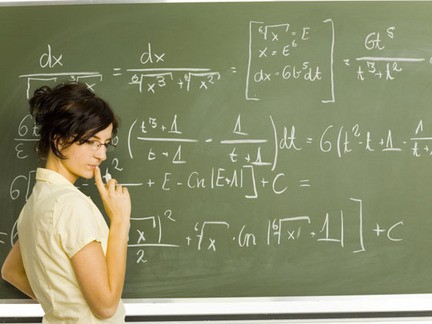 Once you have read our math teacher resume examples on this site that you can use for free, it is time talk about the interviewing process. For more tips on how to ensure you are handed the job offer, heed the following suggestions:
Be Prepared To Show Just How Good You Are At Teaching
Your interviewer will most likely ask you to give a sample demonstration of how you would teach your class in such a way that will pique their interest and promote active participation. This is your chance to show just how capable, passionate, and effective you are as a math teacher. Of course, a bit of practicing in advance will be tons of help, but remember not to sound too contrived or monotonous.
Be Smart And Confident In Responding To Interview Questions
Sure, it is quite easy to plan on doing that. However, for you to be able to realize it, you must put in some effort and rehearse your responses. You may have noticed that some people flail at interviews even though they have everything else going for them: the education, the experience, and the passion. The missing piece is practice–constant, correct practice. Read the common interview questions listed below, and practice your responses to them. Only then will you have a greater chance at acing that interview.
How did you become inspired to choose a career in Math Education?
What core study areas in Mathematics are you particularly good at?
What kind of teaching methods do you think is most effective in whetting the interest of your young audience?
Describe an incident when you had trouble maintaining order in the classroom.
How can you convince me (and your students) that Math is a fun, applicable, and interesting subject?
What do you do to ensure your continued growth as a professional?
What type of technologies do you utilize in your everyday lessons?
Prepare Your Own Arsenal Of Questions
At times, you will be gifted with the option to pose your own questions for the interviewer to answer. Now, you may be tempted to ask about salary and compensation packages, but you should hold off on discussing those until you actually get the job offer. Here are a few questions you may ask at this point of the application process:
Do you provide additional support for children struggling to improve their academic performance?
What does your math teacher's typical workload look like?
Does the school conduct regular performance reviews of its employees?
What is the teacher-to-student ratio per classroom?
Dress Code
As a teacher, you need to be able to radiate a professional presence not only in your interview but in all of your classes as well. As such, you should dress the part of a competent and responsible professional, capable of educating impressionable young minds. A suit (or blazer) would be safe, while jeans or a t-shirt are definitely a no-no.
Look Confident
You may feel nervous during the interview, but you should not portray that.  Instead, portray a confident demeanor by speaking with conviction, maintaining eye contact, and sitting straight.
Do A Follow-up
Don't turn into a shrieking shrew if you are not offered the job on the spot. The hiring process requires more time than that. It would be great if you can keep your name fresh in their minds by sending a thank-you note or email a few days after the interview. If you have not heard from them for a few weeks, do another follow-up. Try not to call daily, though. You will only end up pestering the people concerned.
If this Math Teacher resume example wasn't sufficient for you, you are free to review some other samples and templates from our site. Browse to some related resumes below and find your inspiration.
Education Resume Examples
Besides the resumes listed above, we recommend going through the following resume writing and job seeking tips: