Trying to get a new job as a maid? Below we have written some maid resume examples that you can use and edit according to your requirements.
Maid Resume Sample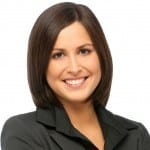 Karen Young
Address:                 1424 Avenue J, Brooklyn, NY 11230
Phone:                     (718) 258-1367
Email:                       [email protected]
Current job:           Maid at Sheraton Hotel
---
Objective
To secure a position as a maid in one of the world's leading hotel and hospitality establishments where I can contribute my extensive housekeeping experience and skills.
---
Skills
More than 10 years experience working as part of housekeeping staff in various New York area hotels
Multilingual (French, Spanish, English, Japanese, Mandarin, and German)
Excellent public relations, written and verbal skills
Extremely organized and efficient in room arrangement and cleaning
Superb communication and interpersonal skills
Mindful and respectful of privacy concerns of guests
Knowledge of proper usage of various household and commercial cleaning products
Commitment to keeping with high sanitary standards
In-depth knowledge of cleaning machinery, washing machines, and dishwashers
Excellent organizational and time management skills
Ability to work independently or in a team environment
Committed to cultivating relationships with clients
Flexible and adaptable to change
---
Experience
Maid, 2008-present
Sheraton Hotel, Brooklyn, NY
Responsibilities
Provide heavy, extensive daily cleaning and sanitary services
Vacuum carpets
Clean, mop, sweep and polish floors
Sanitize guest rooms and bathrooms
Change bed sheets, towels and toiletries
Maintain facility in clean and sanitary condition
Dusted furniture, fixtures, windows, ect..
Moped floors in guest rooms and bathrooms daily
Maid, 2005-2008
New York Marriott Hotel, New York, NY
Responsibilities
Replenish bathroom and guestroom supplies such as towels and toiletries
Change sheets and make guest beds
Clean, sanitize and organize guest rooms after checkout
Ensure guest privacy is honored
Clean and polish windows, mirrors, and hotel furniture
Vacuum, mop, sweep, dust and buff
Housekeeping Cleaner, 1999-2005
Holiday Inn Express, New York, NY
Responsibilities
Clean and polish floors, windows, and room appliances
Change guest's bed sheets, towels and toiletries
Empty trash bins and dispose of garbage
Make beds
Tidy and organize rooms after guest checkout to prepare for next guest
Clean, fold, iron sheets and clothes
Education
Regis High School, New York, NY
High School Diploma
1990-1994, 3.5 GPA
---
Courses
Personality Development Training
---
Personal information
Civil Status: Married, no children
Date of Birth: 12/02/1976
Hobbies: jogging, doing yoga, gardening
Advice for Your Maid Job Interview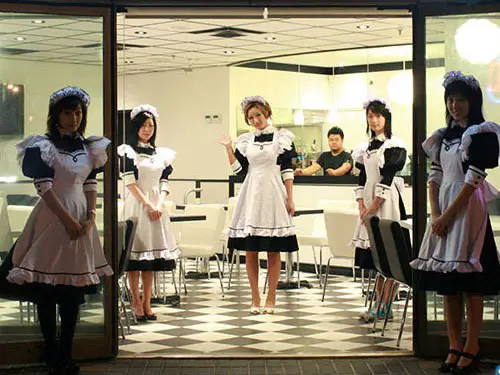 After you have searched through different maid resume templates available on this site, it is time to move on to the next stages of job hunting. Here are some of the other steps you must take as you try to land your next job:
Perfect your resume
Go over your maid CV and make sure that it is not only error-free, but that it is also up to date with all the pertinent information about your strengths and qualifications, work history, experiences, and education. Avoid making it too long or sloppy, or including any unnecessary, distracting information.
Read up on the Company 
Do a little background research and read up a little on the company that you would like to be a part of. Not only will researching and thinking this through help prepare you for the interview, but it will also help you be sure that this is a place you'd want to work at. As you do this, keep a pen and paper handy so that you can draft a list of questions to later ask your employer. Your preparedness will also show your employer that you are a reliable and responsible person.
Draft Up Questions and Rehearse the Answers
Draft up some questions that you think they might ask you during the interview, and practice answering them. Your aim is to feel comfortable so that you answer smoothly when your turn comes. Here is a list of the questions they are most likely going to ask:
What do you consider is the most interesting thing about your job?
What is the most efficient way to clean a room?What steps do you take to ensure privacy and hospitality to hotel guests?
If hired, where do you see yourself in five years?
How do you manage and handle the simultaneous, multi-tasking jobs of housekeeping?
How would you handle clients who are frustrated, angry, or accusatory?
Have you ever been accused of taking anything from a guest room?
How would you react if you saw your closest colleague stealing the guest's belonging? Would you report it to your supervisor or the management, or would you just keep mum about it?
With what kind of machines and cleaning products do you have experience working with?
What would you do if while cleaning a room, you accidentally damaged the guest's belongings?
How do you define customer satisfaction?
After you are done answering their interview questions, you can take the opportunity to ask any questions you may have. Make sure you are polite with your approach. Here are some of them:
How large is the housekeeping staff?
What sort of professional development trainings, seminars, or courses are available for employees?
What is the typical daily work schedule like as a housekeeping employee?
What skills, abilities, or experiences do the employees who are successful seem to have working for this company?
What are the top three qualities or abilities you are looking for in the ideal candidate for this position?
How does the hotel review my work and how does the company determine raises?
Is there room to grow career-wise at this company?
How responsive is management to employee suggestions and input?
Is it easy to transfer to another location in the event of a family emergency?
Dress Professionally
When going in for the interview, make sure to dress professionally. Choose dress shirts, dress pants, skirts, and blouse. Having the right wardrobe will help you make a good first impression and will show your employer that you are the one for the job.
Express Your Gratitude for the Given Opportunity
While this makes very little impact on the outcome of the interview, it does not hurt to simply say "thank you" for the time and opportunity the company has given you.
If this Maid resume example wasn't sufficient for you, you are free to review some other samples and templates from our site. Browse to some related resumes below and find your inspiration.
Art & Creative Resume Examples
Animal Care Resume Examples
Besides the resumes listed above, we recommend going through the following resume writing and job seeking tips:
Felix is the job search, resume writer expert and founder of ResumeOK. He started the company in 2011 with the mindset that everyone deserves a chance to get a good job and with the goal of helping people write great resumes. Since then, he inspired thousands of people with the
resume samples
and advice written, for more than 300 different job positions.
Felix's work has been appreciated and shared on many well known online publications such as:
BusinessInsider
,
FoxNews
,
SmartRecruiters
,
Business.com
,
Huffpost
,
ZipRecruiter
,
SnagAJob
and many others.
Felix has extensive experience in human resources, recruitment and online business development. On ResumeOK, he uses his 10+ years of experience in the recruitment industry to provide step by step instructions on how to write solid resumes that will catch the attention of the recruiter.
Over the years, Felix has been responsible for reviewing resumes and conducting job interviews, for his own startups and also for other companies. After going through tens of thousands of resumes, he has learned what makes a resume stand out from the crowd and what are the most common mistakes people make. All the experience and knowledge gained over the years are being used in making ResumeOK the go-to place for finding great resume samples, job interview advice and resume writing tips.
Get in touch with him by email at
[email protected]
or by using the
contact page
.
Latest posts by Felix Tarcomnicu (see all)