Leasing Consultant Resume Sample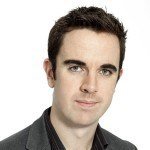 Gregory P. Leonard

Address:            2303 Breakaway Pass, San Antonio, TX
Phone:                (726) 214 6978
Email:                [email protected]
Current job:    MST Property Consultants; San Antonio, TX
---
Objective :
TREC certified and licensed real estate agent with more than 5 years experience managing property in the San Antonio, Texas area wants to become a Leasing Consultant for Apex Property Development Corporation. I have worked for some of the biggest commercial property developers in the city. Some of the projects I have managed include the 5-Star Green Heights Garden Condominiums and the Millennium All-Star which is the largest mall in San Antonio.
---
Skills :
Associate Degree in Marketing Management.

Certified/ Licensed Real Estate Agent – Texas Real Estate Commission (TREC).

5+ years experience in the real estate industry

Well-experienced in managing both residential and commercial property.

Highly-competent and well-versed in Texas real estate property laws including legislation on real estate tenancy.

Computer savvy – AppFolio and Rentec Direct.

Very thorough and detail-oriented when qualifying tenants.

Great interpersonal skills.

Excellent negotiator.
---
Work Experience
Leasing Consultant; 2016 to Present
MST Property Consultants, San Antonio, TX.
Duties and Responsibilities
MST Property Consultants manages a number of high-end residential and commercial development projects in San Antonio. I was tasked to qualify tenants for its Lone Star Condominium and Millennium All-Star commercial mall projects.

Reviews and verifies  all documents submitted by interested tenants.

Schedules tours and visits for prospective tenants and interested parties.

Searches and qualifies businesses that could potentially be interested in the company's commercial projects.

Takes prospective tenants through the entire tenancy process in accordance with San Antonio real estate laws.

Attends to all concerns and issues cascaded by tenants in both residential and commercial development projects.
Leasing Consultant, 2017 to 2016
Consult Us Leasing Property Managers, San Antonio, TX..
Duties and Responsibilities
Consult Us is a group of licensed property managers and real estate agents who are tasked to manage commercial development projects in San Antonio.

Attended to all inquiries on commercial properties managed by Consult Us.

Presided over meetings with interested parties; schedule site visits on all projects.

Collaborated on the development, design, and content on all collaterals with the Marketing Department.

Reviewed all documents; negotiated on the terms of the contract on behalf of Consult Us.

Provided assistance for clients when getting construction permits and business license.

Made sure all rental payments were on time; provided assistance and recommendations to tenants who had arrears including coming up with payment plans.
Leasing Consultant; 2016 to 2017
Green Heights Garden Corporation, San Antonio, TX.
Duties and Responsibilities
Green Heights Garden Plaza Condominium is a 5-star condominium of the company. It is its flagship project and boasts of some of the most expensive units in the city.

Leased out 25% of Green Height's units on my first year.

Verified all documents provided by prospective tenants.

Conducted due diligence work on all applicants.

Oriented accepted tenants on property rules.

Endeavored to collect all rent in a timely manner.

Professionally worked to resolve conflicts and concerns with tenants.
---
Education
Associate Degree – Marketing Management
Northwest Vista College
San Antonio, TX.
2017 to 2016
High School
Incarnate Word High School
San Antonio, TX.
2016 to 2017
Certifications:
Licensed Real Estate Agent – Texas Real Estate Commission; 2017
---
 Personal information
Status:

Married with 1 child


Date of Birth:  

June 18, 1991

Hobbies include basketball, cycling and bowling.
Leasing Consultant Skills List
You need variety in your Leasing Consultant skills list. This job wears many hats. While you represent the owner, you also have to look after the tenant. Property owners want good tenants. Tenants want to lease property conducive for living or business. As a Leasing Consultant, you cover both sides.
Here's a breakdown of what we showed in our sample job description for Leasing Consultant resume:
Education. A high school diploma is a minimum. If not, try to get a GED score. However, check with your state's legislation on the property industry. It may vary from state- to- state. You will be asked to take real estate courses. These should be conducted by accredited agencies. The courses will help you pass the licensing exam.
Certification and Licenses. Again, check with the state's requirements. In some states, leasing consultants should be licensed real estate agents. This is the case with our candidate who is from the state of Texas. You might be asked to take a property manager's licensing test. So before applying for the job, verify the need for a license.
Knows the Process. Whether you are buying or leasing real estate, there is a process to be followed. Not all tenants and buyers know the process. You should know this by heart. Prospects need to submit documents. You have to verify these before moving forward. In tenancy, you have to take them through the guidelines. The process should be clear to avoid misunderstandings.
Familiar with Property Laws. Local legislation changes laws on properties from time-to-time. The laws are intended to protect client rights. As a Leasing Consultant, you have to know these very well. New laws will affect your contract.
Meticulous. A big part of your job is to verify documents. Tenants should be checked for their credit record. You have to make sure they did not create trouble before. You have to be sure that tenants are good payers. They should be in good standing.
Great Interpersonal Skills. Rent collection can sometimes be a problem. Leasing Consultants often do a balancing act. Tenants have to pay on time. However, you also need to be understanding. Sometimes good tenants hit rough patches. Having great interpersonal skills help mitigate bad situations.
Leasing Consultant Resume Objective
If a license is required, lead off with that in your Leasing Consultant resume objective. In some states, you cannot practice without a license. Clear the mind of the recruiter by letting him/her know you are certified.
You should also review the job post. There may be details that you need to know about. For example, what types of experience are needed? In our sample resume objective for Leasing Consultant we did just that.
We specified Greg has experience in both residential and commercial projects. We also made sure we included the names of these projects. Why? The project names may strike a chord with the company. They could be familiar with it. If the project was quite prominent, that would be a big plus.
Keep your resume objective short. It should not be more than 4 sentences long. Focus on your strong points to stir up interest.
Leasing Consultant Resume Format
This job values experience. Use the reverse chronological for your Leasing Consultant resume format. We did exactly this in our resume example for Leasing Consultant.
Recruiters love this format. It makes it easier to assess your current skill levels and experience. You have to start with your most current information before working your way back.
Don't include information that is not relevant. This will only serve as a distraction to the recruiter.
Take note of the way we arranged the sections of the resume:
Contact Information
Objective Statement
Skills
Work Experience
Education
Certifications/Licenses
Personal Information
We want to build up interest by having the previous sections support work experience. Make sure you have complete details in your contact information. Not having your email or residential address is a red flag.
Entry Level Leasing Consultant Resume
If you have an entry level Leasing Consultant resume, you can still get the job. Check with your state if a license is required. Getting certified will be a step in the right direction.
Another option is to get experience as an agent. This is another option you can take. Property developers may accept real estate work as credible experience. You can offer your services to homeowners as a start. It may be difficult but it will add value to your resume.
Next, shift to the functional format. Our sample template for Leasing Consultant resume will look like this:
Contact Information
Objective Statement
Skills
Certifications/Licenses
Education
Work Experience
Personal Information
Leasing Consultant Resume Writing Tips
There are many jobs available for this position. However, it can be competitive. Stay ahead of the competition. Follow our Leasing Consultant resume writing tips:
Give Details – Did you notice we included a brief description of the previous employer? You want to show the best wanted you. Identify the best projects that you managed. It will add the "Wow Factor" to your resume.
Quantify Your Achievements – If you achieved anything noteworthy, validate them with figures. You will see that in our sample job description for Leasing Consultant. We showed that Greg increased tenancy by 25% in his first year.
Breakdown Your Tasks – Show the company you knew your job by heart. Breakdown the tasks you did. Choose the most important ones. You should not exceed eight bullet points.
Last Updated on June 22, 2021 by Felix Tarcomnicu