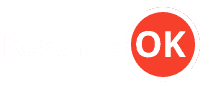 Laborer Resume
If you are looking for laborer resume examples, then you are on the right place. Bellow you will find a CV sample, and precious advice for your job interview. Learn how to approach the job interview by knowing the answers to the most common questions.
Laborer Resume Sample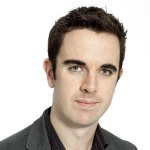 Michael Williams
Address:              301 Hwy 34 West, Albia IA 52531
Phone:                  (641) 912-5264
Email:                    [email protected]
Current job:       General Laborer at Salisbury Processing Plant
---
Objective
To find a laborer position in a construction company where I will put to use my physical skills, experience and any accumulated knowledge to make the construction process more efficient.
---
Strengths
Great communication skills
Can work either in a team or as a free member
Able to schedule and delegate work to the other coworkers
Knowledge in maintaining and cleaning various construction machines
Skilled in providing great customer service
Able to handle numerous tasks with ease
Flexible, adaptable and respectful to authority
Vast experience in various construction projects
High attention to detail
High physical stamina to endure even the strenuous tasks
Good in both written and spoken English
Can comfortably work under pressure
---
Experience
General Laborer, 2010-Present
Salisbury Processing Plant, Salisbury, MD 
Responsibilities
Loading and unloading Products
Packing the different products into the relevant areas
Cleaning and maintaining various machines
Reporting to the supervisor on any anomalies in the processing plant
Cleaning up after work or in case of any spills
Performing any other job-related tasks issued
Construction Laborer, 2006-2010
Tatitlek Corporation, Emmitsburg, MD
Responsibilities
Loaded and unloaded various construction materials and moved them to the destined area
Leveled the earth by use of shovels and rakes
Removed any debris and waste materials in or near the construction sites
Cleaned up any spills
Managed traffic movement in the construction area
Erected different concrete forms as well as scaffolding
Mixed, poured and extended building materials in the required portions
General Laborer, 2002-2006
Tyonek Native Corporation, Anchorage, AK
Responsibilities
Helped in drilling activities and also blasting
Operated different kinds of equipment
Handled various activities in the construction site with little or no supervision
Assisted other workers in the field of welding, carpentry and engineering
---
Education
Kirkwood Community College, Cedar Rapids, Iowa
Diploma in Construction Management
2000-2002, 3.2 GPA 
Iowa Western Community College, Council Bluffs, Iowa
Certificate in Construction Management
1999-2000, 3.1 GPA
Ackley-Geneva High School, Ackley, Iowa
High School Diploma
1995-1999, 3.2 GPA
---
Courses
Measuring and estimating building materials
Job site management techniques
Coordinating the construction process
Quality and safety standards in the construction industry
---
Personal information
Civil Status: Married, with three child
Date of Birth:   December 12, 1981
Hobbies:  swimming, playing baseball, solving crossword puzzles
Advice for Your Laborer Job Interview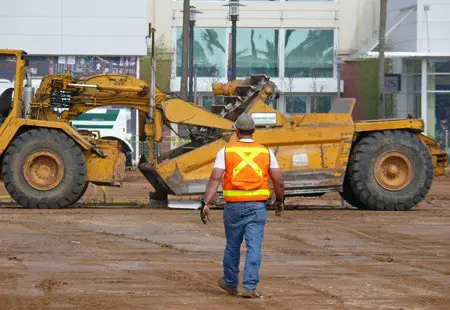 As you prepare to be called for that interview, there are several things that you should do in order to capitalize on the moment. It would certainly hurt to go through all the stages of acquiring the job only to fluke at the interview. Don't underestimate an interview; it can decide whether you will get the job or not. In order to prepare adequately, the following tips will come in handy.
Ensure Your Laborer CV Is Up To Date
Before you decide to apply for a job, always make sure that your CV is up to date. Don't forget that you still haven't added any skills and experience you have gone through since you last used the resume. You need to show your prospective employer that you haven't been idle waiting for a job to fall from heaven but have been actively involved either in building your skills or working elsewhere. A good idea is to go through laborer resume examples found on this site to give you an insight on how the best resume should be. The job description is another great area to use when making your resume. Use the job requirements as the company's way to tell you what they are looking for in the right candidate. Therefore, you should tailor your CV according to these requirements so that you prove to the firm that you are the perfect person for the job.
Perform a Detailed Study of the Company
The last thing you want to happen to you during an interview is draw a blank when asked an obvious question like when the company was established. To avoid this, you should ensure that you have studied all you can about the company. The key areas to study are products or services that the company deals in, when it was established, major achievements through the years and latest news either about their past or upcoming events. This way, you won't be caught out when the interviewer asks you about the firm. The other thing that you should enquire about is the interviewer. Either by use of social media or an employee of the company you can find out a lot about his interviewing style and what he is looking for.
Questions to Prepare For
Although you might not get the exact same questions that are listed here, they are to give you a pointer of what to expect when you show up for the interview. The tip to observe here is to answer every question in relation to the job description and your skills and experience. This will help you to make a favorable impression in the mind of the interviewer.
What is your work style?
How would you describe your pace of working? What do you plan to do to improve on it?
How good are you at handling strenuous work?
How do you plan to handle the pressure in this job?
Would you consider yourself a self-motivator?
Note: Although they are not supposed to ask you about any medical conditions that you may have, they may try to sneak them in.  Watch out for that.
List the Questions That You Would Like To Ask
Although it is not given that you will get a chance to ask questions at the interview, there is a chance that the interviewer might expect you to ask some questions. To ensure that you don't get caught flat-footed when he asks you whether you have any questions, make sure to come up with your own relevant questions. A sample of what you can ask is given below:
What do you like most about working here?
What does the company do to mitigate on-the-job injuries?
Is upper management receptive to suggestions made by employees?
What more can I tell you about my skills and qualifications?
What is the management style in this firm?
Dress Appropriately For the Occasion
An interview is your best chance of proving to the interviewer that you are the right candidate for the job. One of the ways you can use to prove your point is by dressing appropriately for the big day. In choosing the right image to display, you should try and picture how you would be dressing to work if you got that job. Alternatively, you should look at how those who are employed in a similar job dress to work and then dress that way. Things to avoid when dressing for the interview are: flashy outfits, strong perfume and loads of jewellery.
If this Laborer resume example wasn't sufficient for you, you are free to review some other samples and templates from our site. Browse to some related resumes below and find your inspiration.
Maintenance & Repairing Resume Examples
Construction & Property Resume Examples
Engineering & Manufacturing Resume Examples
Besides the resumes listed above, we recommend going through the following resume writing and job seeking tips: