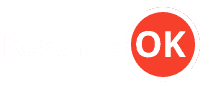 Java Developer Resume
If you need some java developer resume examples you are on the right site. Bellow, we have prepared a sample resume that you can download and edit according to your experience, skills of the objective.
Java Developer Resume Example

Johnson Patrick                                                                                                
Address: 271 Bleecker Street
New York, NY, 10001
Phone:     (801) 555- 62421
Email:      [email protected]
Birth date: 18.04.1985
Current job:     Java Developer at How2cloud, New York
---
Objective
Obtain a position as a senior Java developer in a reputable company
---
Strengths
Familiar with all main operating systems: Windows, Mac OS, Linux
C, C++
HTML
Java
JavaScript
Unix
Ajax
SQL
PerL
MS-DOs
Databases
Client/server
Debugging, reporting and optimization for an application
---
Experience
Medium level Java Developer, 2006 – Present
How2cloud, New York, NY
Responsibilities:
Work in a team and collaborate to create a complex application
Solid knowledge of Java programming
Deploy new releases and ensure production stability
Find solutions to develop the application
Study the application market
Write complex programs
Ability to coordinate other programmers
Entry Level Java developer, 2004 – 2006
Icstreamonline, New York, NY
Responsibilities:
• Build small java application
• Build automated systems that will make the job easier for clients
• Ability to work in a team
• Maintain the current application
---
Education
Master degree – University of Phoenix
MBA, Technology Management
2002 – 2004
License degree – University of Illinois at Urbana – Champaign
Computer Science
1999 – 2002
High school –Mulberry Grove High School, Illinois
Mathematics
1994-1999
---
Courses
Managerial Communication
Java developer programming course
If this Java Developer resume example wasn't sufficient for you, you are free to review some other samples and templates from our site. Browse some other related resumes below and find your inspiration.
Information Technology Resume Examples
Besides the resumes listed above, we recommend going through the following resume writing and job seeking tips: