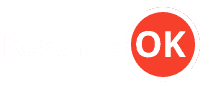 Internet Marketer Resume
You can use the following internet marketer resume examples, and edit them according to your skills and experience. Learn how to create a professional resume.
Internet Marketer Resume Example

Richard H.Gonzales
Address:  25, Springfield Lake, Ohio
Phone: (414) 234-3445
Email: [email protected]
Birth date: 03.04.1979
Current job: Assistant Internet Marketing Consultant at WEB PRODERS Co.
Objective
To become a Senior Marketing Consultant in a reputed company
Strengths
Knowledge in search engine optimization gained after working on hundreds of websites over the years
Creating varied web designs for different products for clients in accordance with the varied briefs.
Familiar with the newest methods and trends of advertising and internet marketing
Good knowledge of HTML 5 and CSS 3.
Excellent communication skills
Experience with all operating systems: Windows, MAC OS, Linux and Ubuntu
Professionalism
Can work extra hours and meet deadlines.
Experience

Priority Web Ltd., Ohio, 2010 – present
Role: Assistant Internet Marketing Consultant
Responsibilities:
Create new methods to improve on and off page optimization.
Analyze the company website and make it popular on social media platforms.
Find new potential clients online.
Maintain the Adwords campaign.
Solid link building campaigns that meet Google's new standards.


Wide Word Web Ltd, Ohio, 2009-2010
Role: Internet Marketing Consultant (assistant)
Responsibilities:
Create a solid business plan after doing a big research on the competition.
Setting an optimum budget for online marketing and advertisement strategies.
Negotiations with different clients interested in the companies products.
Creating online campaigns using the latest and competitive web AD tools.
Maintaining sales records and handling inquiries related to SEO.
Putting together teams for different projects to achieve advanced SEO results.
Developing and creating marketing opportunities for web-based projects.
YUI Web Surfers Ltd, Ohio, 2007 to 2009
Role: Internet Marketing Consultant (assistant),
Responsibilities:
Managing and analyzing company websites and products as well as marketing situations accurately
Handling and responsible for projects related to organic optimization, blog implementation, search marketing, link building etc.
Responsible for tasks of creating innovative advertising ideas online to incorporate the business.
Search engine optimization incorporation as well as guiding clients on how to use it correctly.
Handled seminars and training courses for training new employees and interns.
Maintaining good relations with long-term clients.
Bring relevant traffic from social media platforms.
Education
Bachelor of Arts in Communication, Ohio State College of Advertising and Communications, Ohio
2005 to 2007
Master of Arts in Advertising and Marketing, New York University, New York
2007 to 2008
Courses
Certification in Internet Marketing, New York Media Coaching Center, 2007
If this Internet Marketer resume example wasn't sufficient for you, you are free to review some other samples and templates from our site. Browse some other related resumes below and find your inspiration.
Information Technology Resume Examples
Financial & Marketing Resume Examples
Accounting Resume Examples
Besides the resumes listed above, we recommend going through the following resume writing and job seeking tips: