Trying to get a better job and still haven't found some good interior designer resume examples? Take a few minutes to review the one we have listed below. You can download and edit our resume sample according to your experience and strengths. We recommend you to read the tips and advice for three job interview we have written at the bottom of the page.
Interior Designer Resume Sample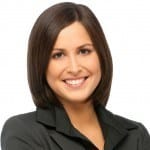 Fiona Marie Wright
Address:               800 21st St. NW, Columbus, OH 20052
Phone:                    (202) 994-9312
Email:                      [email protected]
Current job:          Interior Designer at Design Group Interiors, Columbus, OH
---
Objective
To design homes, offices, and restaurants for customers who want to improve the aesthetic quality of their spaces and to work for an interior design firm that can provide me with projects that yield the most lucrative returns and wherein I can showcase my skills and expertise.
---
Skills
Expertise in creating aesthetic yet functional spaces for homes, offices, restaurants, boutiques, etc.
Expertise in sketching preliminary design blueprints
Skill in ensuring that the project meets the client's budget and timeframe
Adeptness in installing design installations
Proficiency in using computer applications for Interior Design
Creativity and impressive artistic ability
Superb visualization skills
Attention to detail
Good supervisory skills
Excellent communication skills
---
Experience
Interior Designer, 2010-present
Design Group Interiors, Columbus, OH
Responsibilities:
Consults with clients and considered their interior design preferences in the project
Creates interior design sketches as per the customer's requests and requirements
Suggests additions or modifications for certain projects as needed
Supervises interior design projects to ensure that the client needs are met
Utilizes computer applications for initial and final designs
Installs design elements as required
Interior Designer, 2008-2010
Sandy Shadwick Interiors, Columbus, OH
Responsibilities:
Met with clients and designed interiors in accordance with the client's requirements
Considered the over-all space of the area in the designing process
Created initial interior design blueprints and presented them to clients for approval
Oversaw the designing projects from start to finish
Ensured that the planned design is met with the consideration of the client's budget and deadlines
Used computer applications in creating blueprints and designs for clients
Purchased design elements for the project
Interior Designer, 2006-2008
Sullivan Interiors, Columbus, OH
Responsibilities:
Created space designs according to client request and design aesthetics
Assisted senior Interior Designers in supervising projects from beginning to end
Installed design elements as needed
Hired the laborers needed for the project
Purchased the necessary design elements for the project
Ensured that the project equipment and laborer cost meet the client's budget
Ensured that the project is completed ahead of time, or on time
---
Education
College, Ohio State University, Columbus, OH
Bachelors of Science in Interior Design, Minor in Universal Design
2002-2006, 3.4 GPA
Vice-President, Ohio State University Interior Design Students Association
Fairfield High School, Fairfield, OH
High School Diploma
1998-2002, 3.1 GPA
President, Fairfield High Art Club
---
Courses
Introduction to Interior Design
Trends in Interior Design
Residential Design
Restaurant Interior Design
Commercial Interior Design
Universal Interior Design
Business of Interior Design
Interior Architecture
Visual Techniques
Graphics
Color Theory
Color Rendering
Interior Perspectives
Advanced CADD
Professional Ethics
---
Personal information
Civil Status: Married with one daughter
Date of Birth: 1/20/1980
Interests include drawing, reading design magazines and listening to Bossa Nova music
Advice for Your Interior Designer Job Interview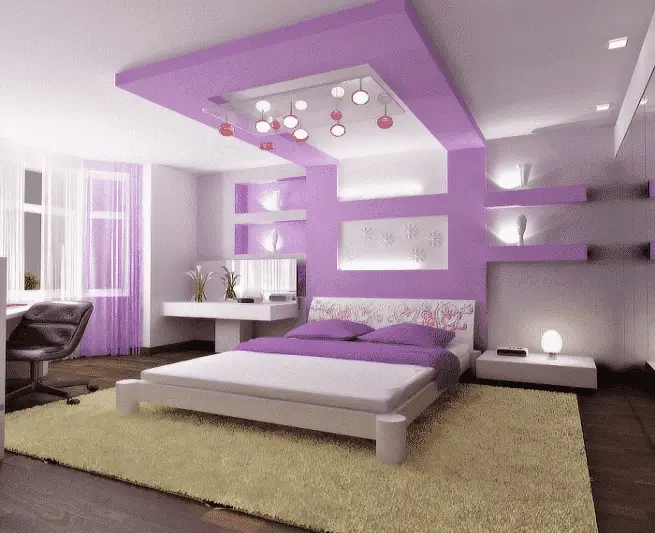 Apart from having an eye for design, what employers typically look for in an applicant—that can make them draw a conclusion that such person is the perfect fit for the job—is one's ability to justify his experience and skills. Prepare a well-written interior designer resume, and you are a step closer to success. And that is not it: read on to learn a few more tips on how to further convince your prospective employer/s.
Orient Yourself with the Essentials
Some interior designers are so engrossed with the newest trends in styling that they tend to forget about the fundamentals of Interior Design. If you want to be hired by a good design company, you need to make sure that you are well-versed in the basics of styling.
Be Well-Informed
If you want to be a part of a high-caliber interior design company, you need to conduct an in-depth research of its history, design principles, and projects. This will soon come in handy for your interview as most employers ask why you chose their firm over others.
Dress like a Consummate Professional
Apart from the projects you have completed as written on your Interior Designer CV, you need to show your prospective employer that you are the perfect candidate for the position. The best way to do so is to show up at the interview all dressed up like a respectable professional.
Get Ready for the Questions
While waiting for your interview, the best way to prepare for what might lie ahead is to get ready for the questions that might be thrown at you. Here are some sample questions to help you out:
Why did you want to become an Interior Designer?
What makes you a good addition to our design firm?
Name some of the world's renowned interior designers that you look up to. What do you like most about them?
What can you do in order to make a 50 sq.ft.-space look bigger?
What adjustments can you make in order to comply with the client's proposed budget?
How do you keep abreast with the newest trends in interior design?
In the advent of green design, how can you promote the use of sustainable items in all of your projects? 
Hold off Questions about Salaries or Compensations till You Get the Offer
Even if you have been one of the lucky few who was interviewed by the employer, it does not mean that you already have the job. So even if it is tempting, avoid asking salary questions – unless you know that you are already hired.  Without asking about salary, here are some other interesting questions you can ask to show your interest during an interview:
How much free reign do designers at this firm have in terms of their own projects?
How big is each department?  How about the whole office?
How is this company organized?
Who are the company's biggest clients?
Show Gratitude, Regardless of the Outcome 
Whether you are employed or not, do not forget to say thank you for the time the employer has given you.
Follow-Up 
Making a follow-up on your application is important to determine if you got the job. The hiring process can range from one to two weeks, so do not fret if the employer has not called you after a few days.
Need to see more resume samples and templates to better understand how to write an Interior Designer resume? Here are more other resume examples for different job positions that you can use as inspiration.
Construction & Property Resume Examples
Engineering & Manufacturing Resume Examples
Maintenance & Repairing Resume Examples
Logistics and Supply Resume Examples
Besides the resumes listed above, we recommend going through the following resume writing and job seeking tips:
Felix is the job search, resume writer expert and founder of ResumeOK. He started the company in 2011 with the mindset that everyone deserves a chance to get a good job and with the goal of helping people write great resumes. Since then, he inspired thousands of people with the
resume samples
and advice written, for more than 300 different job positions.
Felix's work has been appreciated and shared on many well known online publications such as:
BusinessInsider
,
FoxNews
,
SmartRecruiters
,
Business.com
,
Huffpost
,
ZipRecruiter
,
SnagAJob
and many others.
Felix has extensive experience in human resources, recruitment and online business development. On ResumeOK, he uses his 10+ years of experience in the recruitment industry to provide step by step instructions on how to write solid resumes that will catch the attention of the recruiter.
Over the years, Felix has been responsible for reviewing resumes and conducting job interviews, for his own startups and also for other companies. After going through tens of thousands of resumes, he has learned what makes a resume stand out from the crowd and what are the most common mistakes people make. All the experience and knowledge gained over the years are being used in making ResumeOK the go-to place for finding great resume samples, job interview advice and resume writing tips.
Get in touch with him by email at
[email protected]
or by using the
contact page
.
Latest posts by Felix Tarcomnicu (see all)