Below you will find home delivery resume examples that will help you write a professional resume. Increase your chances of getting hired by reading our tips and advice for the job interview.
Home Delivery Resume Sample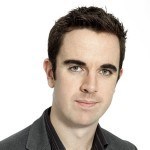 Nathan S. Frisch 
Address:                   516 N Michigan Avenue, Manton, MI 49663
Phone:                        (231) 824-3060
Email:                          [email protected]
Current job:             Package Delivery Driver at UPS
---
Objective
To be a part of one of the largest delivery and logistics firms in the state and to learn more about the home delivery business and industry to broaden my experience and grow professionally.
---
Skills
Dedicated and hardworking
Knowledge of practical physics, which allows for efficient movement and lifting of delivery items
Ability to work under pressure and through long hours
Outgoing and personable
Knowledge in Microsoft Excel and Word
A great team player
Good communication skills
A great eye for details
Excellent customer service abilities
Good at handling different kinds of people
Ability to multitask
Goal-oriented and well-organized
Ability to lift heavy boxes
Ability to work even in harsh weather conditions
Proficiency in using GPS equipment
Good memory skills
---
Experience
Package Delivery Driver (Part-time), 2008-present
UPS, Traverse City, MI
Responsibilities
Handle packages and deliver these to homes and offices quickly; write down these packages in a log sheet for reporting; get signatures of the addressees
Pick up documents or other packages from clients in different locations; load these to the vehicle; and write them down in a log sheet
Operate a vehicle equipped with a standard transmission in a safe manner at all times
Keep the vehicle clean in and out; and report to the manager or supervisor if there is any maintenance problem
Comply with the company guidelines in terms of security, appearance guidelines, and company-provided uniform
Create delivery reports and other documents required for appraisal
Work closely with shipping and receiving unit for a smooth delivery process
Participate in team meetings and other workshops conducted and arranged by the company
Do other tasks related to delivery and pick-up of documents and packages.
Courier, 2006-2008
Fedex, Detroit, MI
Responsibilities
Kept track of daily shipping manifests
Prepared routes for next day deliveries
Organized weekly team meetings
Delivered high-priced items
Filed weekly reports for lost items
Delivery Boy, 2003-2006
Domino's Pizza, Manton, MI
Responsibilities
Delivered pizza orders within a fixed period of time
Produced the bill to the customer and collected the payment
Handed over collected payment to the store manager
Studied the fastest ways in getting around the city
Explained offers and processes of the store to the customers
Ran errands and did other tasks assigned by the supervisor from time to time
---
Education
Manton High School
High School Diploma
1999-2003
---
Courses
Home Delivery Program
Logistics Training Course
Freight Transport
Personal information
Civil Status: Married, with one child
Date of Birth: October 16, 1985
Interests: camping, fishing, tennis, weightlifting, boxing, bowling
Advice for Your Home Delivery Job Interview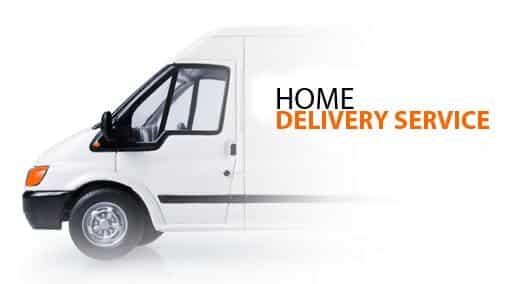 To get a better shot at being selected from among platoons of applicants, you will need to invest your time and effort in preparing for the job interview. Here are some tips designed to help you go through the job interview process well enough to make a wonderful and lasting impression:
Come to the Interview on Time
Since you are applying for a job that requires a strong commitment to being punctual, you should set off on the right foot by being on time for the interview appointment. Arriving on time is one of the best strategies to show great courtesy to your interviewer and respect for the company's time and resources. Make ample allowance for traffic jams and other unexpected events. If you are not familiar with the route to the venue, then map it out ahead of time to avoid getting lost and wasting valuable time on the day of the interview. It would even be better if you plan to arrive a few minutes early; this will give you a chance to recheck your appearance and compose yourself. 
Be Presentable
It is vital for you to look your best on your interview day. Set your worries aside. As long as you bring wisdom and practicality with you on the shopping trip, investing on a decent dress shirt and pants need not rob you of your life savings. You could even limit your search to your own closets for suitable alternatives. What is most important is you keep your look neat and presentable. Also, remember to take good care of your health; looking good won't matter much if you spend the whole interview sneezing and/or coughing in your interviewer's face.
Research and Rehearse
Apart from keeping in mind all the aspects of your job, try to expand your knowledge on the industry. Conduct your own research about the best practices and current trends in home delivery jobs, particularly in relation to the products that the company distributes. The interviewer may ask you a thing or two about these to gauge your interest in and passion for the industry you will be working in.
Days before the interview, encourage your brain cells to think up great responses to the typical interview questions that may be asked. Once you have thought of the winning answers, write them down, and decide on the best way to deliver them. Here are some of the questions that the interviewer may ask:
Why should we hire you from among many applicants? What sets you apart from your peers?
What part of your work challenges you the most?
Did you ever handle a package that was reported lost?  What did you do?
Did you ever lose a package that was worth more than $10,000?
Which component of your work are you most proud of?
How do you handle demanding and difficult customers?
Do you have work limitations regarding traveling to or being assigned in other places?
What are your future plans?
Ask Your Own Questions
If you are given the chance to ask questions, do so politely. You may concentrate on several business-related issues first, like work schedules and company policies. You can ask about compensation packages later – when you are already at the final stage of the selection process. 
Improve Your Resume
Thanks to your well-organized and flawless home delivery job CV, it is possible to impress your future employer even before setting foot in the interview room. So how do you create such a resume? Take inspiration from various home delivery resume examples available on this website. Emphasize your strongest attributes, and provide clear objectives. Aim for comprehensiveness, but try to be brief in your wordings. Any reader is sure to be bored by a very long narrative of what you have been doing.
Do Follow-up
Inquire on the progress of your application, but exercise utmost politeness in making calls. Make it brief so that people won't get annoyed. Also, don't forget to thank the company for the opportunity to interview.
If this Home Delivery resume example wasn't sufficient for you, you are free to review some other samples and templates from our site. Browse to some related resumes below and find your inspiration.
Transport & Delivery Resume Examples
Travel & Tourism Resume Samples
Logistics and Supply Resume Examples
Besides the resumes listed above, we recommend going through the following resume writing and job seeking tips:
Felix is the job search, resume writer expert and founder of ResumeOK. He started the company in 2011 with the mindset that everyone deserves a chance to get a good job and with the goal of helping people write great resumes. Since then, he inspired thousands of people with the
resume samples
and advice written, for more than 300 different job positions.
Felix's work has been appreciated and shared on many well known online publications such as:
BusinessInsider
,
FoxNews
,
SmartRecruiters
,
Business.com
,
Huffpost
,
ZipRecruiter
,
SnagAJob
and many others.
Felix has extensive experience in human resources, recruitment and online business development. On ResumeOK, he uses his 10+ years of experience in the recruitment industry to provide step by step instructions on how to write solid resumes that will catch the attention of the recruiter.
Over the years, Felix has been responsible for reviewing resumes and conducting job interviews, for his own startups and also for other companies. After going through tens of thousands of resumes, he has learned what makes a resume stand out from the crowd and what are the most common mistakes people make. All the experience and knowledge gained over the years are being used in making ResumeOK the go-to place for finding great resume samples, job interview advice and resume writing tips.
Get in touch with him by email at
[email protected]
or by using the
contact page
.
Latest posts by Felix Tarcomnicu (see all)