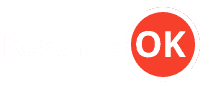 English Teacher Resume
If you need to write a new resume for your teacher profession, you can use english teacher resume examples. You can download and edit them according to your experience, objective or strengths. Read the most common interview questions asked during a job interview.
English Teacher Resume Sample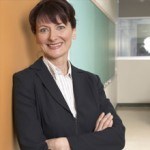 Lisa Dumbledore
Address: 3215 Sulphur Springs Ln, Bremerton, WA 98310-2256
Phone : (206) 265-4489
Email : [email protected]
Birth date: 17.09.1980
Current job : Primary English teacher at Concord International School, Seattle, USA
---
Objective
I am motivated and ambitious and I would like my students to appreciate and understand the importance of literature in our daily lives. I believe in a strong communication between a teacher and his students and encourage the children to express their ideas verbally and through writing. Looking to obtain a job in a reputable school located in Seattle.
---
Strengths
Communication skills
Ambitious and perfectionist
Good team-work communication
Sense of responsibility
Dedicated to teaching students
Professionalism
Respectful
Patience with students
---
Education
Western Carolina University, Seattle, USA
Bachelor of Science in Education
Graduated in 2000
Green Hope High School, Seattle, USA
Higher school certificate
Graduated 1996
---
Experience
English teacher, 2009 – present
Concord International School 
Responsibilities
Teach the assigned courses in accordance with the course outlines and recommended textbooks. A teaching program should integrate listening, speaking, reading and writing.
In a semester ,at least 3 or 4 evaluations are required in order to motivate the student to work hard during the whole year.
Run the student journal, where the children are encouraged to publish anything from poetry to science fiction novels.
Honorific member of the school theatre and responsible with the scene décor.
English teacher, 2000 – 20008
John Stanford International School
---
Achievements
Initiated the Student Journal which helped a lot of student to express themselves through poetry and novel .
Won the Interstate Theater Competition in 2010 with my class.
---
Language spoken
English – Native speaker
French – Good level
Italian – Beginner
If this English Teacher resume example wasn't sufficient for you, you are free to review some other samples and templates from our site. Browse to some related resumes below and find your inspiration.
Education Resume Examples
Besides the resumes listed above, we recommend going through the following resume writing and job seeking tips: