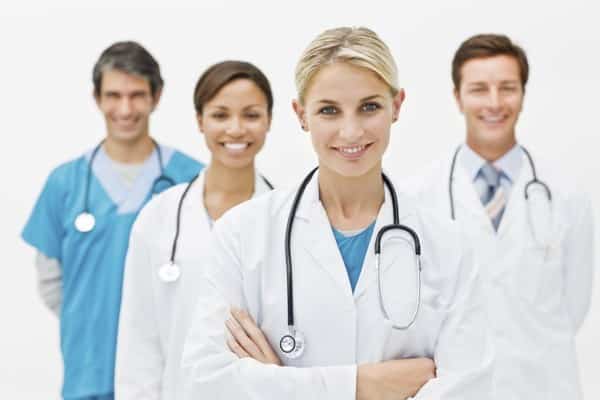 The medical field may seem specific and exclusive but it is actually a multifaceted, extensive and challenging array of professions. As a health professional, people may often have high expectations of your knowledge and skills. But despite the complexity of this esteemed field, a medical professional's resume serves the same goal and purpose: to be effectively noticed by a reputable employer. There are no explicit standards in writing a medical resume. However, the following tips may help you successfully reach out to prospective employers with whom you can attain a service-oriented opportunity and possibly save lives as well.
Simplify your resume's context and overall structure.
The medical world, with its terminologies and procedures, is already complex enough. You cannot always presume that the person reviewing your resume is an experienced medical practitioner. Using simple vocabulary often exudes courtesy and politeness. A medical institution would not want to hire someone who cannot communicate effectively to patients and co-workers from all walks of life. Moreover, your resume must be formatted in a way that is easily readable. Like any resume, in general, you have to use appropriate font styles and color, ample spacing and descriptive details in categorised or bullet forms.
Be specific about the job you are applying for.
The healthcare industry is composed of a wide variety of job positions and categories. A pediatric nurse does not have the same responsibilities and skills as a psychiatric nurse and both types are hardly interchangeable. The key is to provide tailored information and not just general routine duties.
Highlight the achievements, experiences and skills that may distinguish you from other applicants.
Your resume is more appealing if it showcases your unique experiences and strengths. Any recruiter or hiring manager would want to know the applicant's performance and significant contributions to his previous employers. Hence, you need to emphasize your past achievements that are relevant to the job position you are applying for.
Be accurate and concise about your education and training.
The medical industry is quite particular about degrees and proper education. Fresh graduates basically need to put emphasis on this section as they rarely have job experiences. Keep in mind that your educational background and pertinent training activities are indicative of your proficiency and capability to perform various clinical and non-clinical tasks. Although this part does not need to be a lengthy account of your educational details, just make sure that you are accurately stating degrees and courses you have completed, the name of the school and the year you graduated. More importantly, declare your licensures and certifications including the dates and places they were rightfully obtained.
Last but not least, proofread your resume or have it cross-checked by someone in the same field. A constructive feedback wouldn't hurt. Also double check for typographical errors, misspelled words and grammatical lapses.
Make sure your resume is not too long. Recruiters easily lose interest in a resume that is too wordy or poorly-structured. Do not forget to attach an appropriate and compelling cover letter that further enhances your chances of being called for that much-awaited interview
Medical & Health Care Resume Examples
Besides the resumes listed above, we recommend going through the following resume writing and job seeking tips:
If you can't find the resume template you need, please have a look at the other CV's we have listed on our site.
Felix is the job search, resume writer expert and founder of ResumeOK. He started the company in 2011 with the mindset that everyone deserves a chance to get a good job and with the goal of helping people write great resumes. Since then, he inspired thousands of people with the
resume samples
and advice written, for more than 300 different job positions.
Felix's work has been appreciated and shared on many well known online publications such as:
BusinessInsider
,
FoxNews
,
SmartRecruiters
,
Business.com
,
Huffpost
,
ZipRecruiter
,
SnagAJob
and many others.
Felix has extensive experience in human resources, recruitment and online business development. On ResumeOK, he uses his 10+ years of experience in the recruitment industry to provide step by step instructions on how to write solid resumes that will catch the attention of the recruiter.
Over the years, Felix has been responsible for reviewing resumes and conducting job interviews, for his own startups and also for other companies. After going through tens of thousands of resumes, he has learned what makes a resume stand out from the crowd and what are the most common mistakes people make. All the experience and knowledge gained over the years are being used in making ResumeOK the go-to place for finding great resume samples, job interview advice and resume writing tips.
Get in touch with him by email at
[email protected]
or by using the
contact page
.
Latest posts by Felix Tarcomnicu (see all)