Do you want to help others achieve their health and wellness goals through nutrition? Hospitals, state and local health departments, correctional facilities, assisted-living establishments and wellness centers have need of your skills. But your Dietary Aide resume must be in good shape to be considered for the job.
What will it take to land a job as a Dietary Aide? It all starts with your resume. You can beef up your application by reviewing our Dietary Aide resume sample. 
Dietary Aide Resume Sample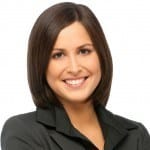 Criselda L. Dela Rosa
Address:         25 Avenue A Ashbury Park, NJ. .
Phone:            (732) 477 7849
Email:             [email protected]
Current Job:  Dietary Aide: Westpark Medical Hospital, Ashbury Park, NJ
---
Objective
Certified professional food manager with more than 6 years working as a Dietary Aide in various capacities. I am applying for the available position of Dietary Aide for your food commissary and canteen at Mt. Sinai Hospital. In addition to the education I received from my Associate Degree in Dietetic Technology, I am also certified in food safety and handling.
Skills:
Certified Professional Food Manager – Food Safety Manager Certification Examination, 2017.
6+ years experience as a Dietary Aide.
Meticulous; pays close attention to details regarding specific diets.
Positive disposition; patiently explains purpose and health benefits of diets to the elderly.
Hygienic; places strict attention to keeping work area clean and sanitized and keenly observes personal hygiene.
Performs well with a team.
Excellent organizational and time management skills.
---
Work Experience
Dietary Aide; 2015 to Present
Westpark Medical Hospital, Ashbury Park, NJ
Duties and Responsibilities
Designs and prepares menu plans for the consignee restaurant at Westpark Medical Hospital.

Reviews dietary needs of patients and creates customized  meal plans.

Collaborates with physicians and nurses on the dietary needs of the patients.

Conducts random audits on kitchen and dining operations of the hospital's consignee restaurant and canteen.

Orients kitchen and food preparation staff on the particulars of the meal plans particularly on food safety, food handling and the benefits of serving healthy meals to patients and residents.
Dietary Aide; 2016 to 2015
PNR Rehabilitation Hospital; Ashbury, NJ.
Duties and Responsibilities
Prepared food trays for all patients according to hospital's prescribed guidelines.

Assisted the Inventory Manager and Purchasing Officer in ensuring the completeness of ingredients for patients' food items.

Maintained and organized all records regarding  patient diet information.

Cleaned and sanitized all food preparation areas and equipment according to standards and procedures.

Evaluated and assessed the potential risks for safety and proceeded to implement appropriate measures in the work area.
Dietary Aide; 2015 to 2016
Evanston Home for the Elderly; Ashbury Park, NJ.
Planned and prepared meals for the patients.

Organized all food items in trays that have been customized per elderly patient.

Explained and guided patients on the benefits for taking their meals regularly and on schedule.

Assisted the patients in consuming their meals.

Ensured that all cleaning and sanitation procedures for the kitchen, preparation and dining areas are according to local state health regulations and strictly implemented at all times.
---
Education
Associate Degree
Dietetic Technology
Brookdale Community College
Neptune Avenue, NJ.
2017 to 2016
High School
Ashbury Park  High School
Ashbury Park, NJ
2016 to 2017
Certifications:
Certified Professional Food Manager – Food Safety Manager Certification Examination, 2017.
---
Personal information
Status: Single
Date of Birth: May 21, 1991
Hobbies include pottery, painting and poetry.
Dietary Aide Resume Skills List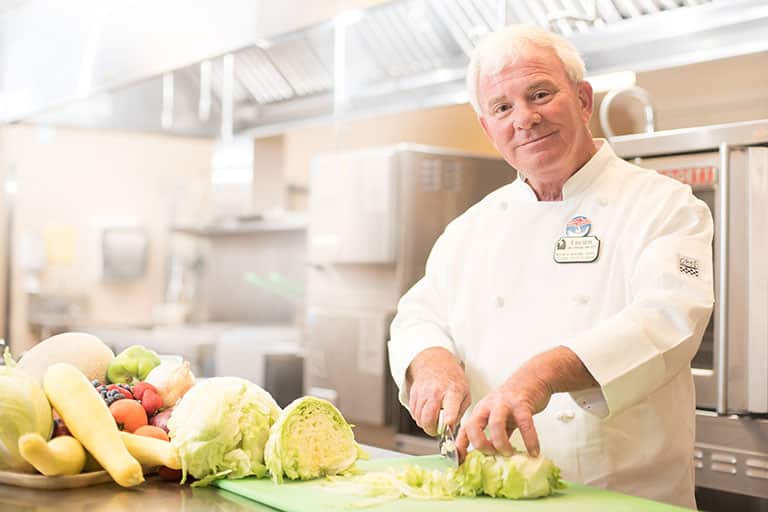 Your Dietary Aide skills list must show proof of your technical and fundamental competencies to perform the required tasks accurately. It should also highlight the attributes of personality traits that make you the best candidate for the job.
Here is a summary of the best skills for a Dietary Aide resume:
Education.

There are people who have had successful careers as a Dietary Aide with only a high school diploma or an equivalent degree. But the career options will be limited.

You will also be at a disadvantage when opposed by a candidate with a higher level of educational attainment. Employers prefer at least an Associate Degree in Dietetic Technology as in our example of a resume for a Dietary Aide. Another compatible degree would be in Food Technology.
Certifications.

A license to practice or certification may be mandated by the state where you plan to work at. It would be best to check with local legislation.

However, in general, it would be a good idea to be certified as a Food Manager or in related competencies like Food Handling and Food Safety.There are states that want their food preparation people to be certified to make sure the patients of the hospital or healthcare facility are in truly capable hands.
Detail Oriented.

As a Dietary Aide, you will find work opportunities in various healthcare organizations and agencies where there are nutrition guidelines for food served within the premises.

You have to be detail oriented and make sure all food is prepared according to prescribed guidelines or standards. For example, in hospitals, doctors have a nutrition plan for their patients.You will have to execute the correct meal plan that corresponds to these meal plans.
Dedicated.

You cannot work haphazardly as a Dietary Aide. In addition to ensuring strict guidelines in food preparation, you have to observe proper sanitation and cleanliness procedures are followed in the work areas and dining premises.

As someone who is involved in food preparation, you have to avoid the risk of cross contamination. Local government health inspectors may also conduct routine inspections to see if you are complying with health regulations.
Highly Organized.

In some cases, especially if you work in large facilities, you will have to prepare meals for hundreds of residents, patients and visitors on a daily basis. The last thing you want is to run out of food.

The best way to ensure smooth operations is to be highly organized in your conduct of work. Even with the large volume of food output, you must never compromise the quality of the final product.
Dietary Aide Resume Objective
In order to stay ahead of the competition, start out your Dietary Aide resume objective with your strongest qualification. In the case of our sample resume objective for Dietary Aide, we used Criselda's certification as Food Manager.
In the first place, the company Criselda is applying for may have certification as a prerequisite for the job. Second, even if certification is not stated in the job ad, it is highly possible that a good number of applicants are not certified. This will give her a distinct advantage.
Finally, close out your objective statement with your other notable strengths or skills. We gave a rundown of Criselda's other skills such as having an Associate Degree in Dietetic Technology and additional certifications in food safety and food handling which are actually part of her certification as a professional Food Manager.
Dietary Aide Resume Format
This is a job where certifications are a plus but not a necessity. Your work experience will become the focal point of the review. It would be best to use the reverse chronological for your Dietary Aide resume format.
The advantage of using the reverse chronological format is that the Hiring Manager will get to see you present level of skills, competencies and accomplishments.
How will you do this? You have to write the details in your work experience and education beginning from the most recent period then moving backward. Keep in mind that most hiring managers just scan resumes. You would want the most important details front and center. The reverse chronological format will do just that.
In order to bring more attention to your work experience, arrange the sections like we did in our sample template for Dietary Aide resume format:
Contact Information

Objective Statement

Skills

Work Experience

Education

Certifications

Personal Information
Entry Level Dietary Aide Resume
If you are planning to submit an entry level Dietary Aide resume, you will not be alone. There are many others who want to shift careers or plan to acquire their first job after completing formal training as a food preparation professional.
How should you present your resume if you don't have experience?
Dietary Aide Resume Writing Tips
Don't submit your application just yet until you've read our Dietary Aide resume writing tips:
Focus on Quality not Quantity –

In the same way that it's the quality of the food that you eat and not the quantity which makes you healthy, focus only on the relevant information for your resume. There is no need to include details such as work experience in totally unrelated industries or professions.

Stay on One Page –

Hiring managers don't expect a resume for a Dietary Aide to be multiple pages long. Keep your resume down to one page. Identify no more than 5 to 8 examples of your scope of responsibilities in every employment period.
Related Resume Samples