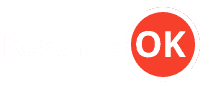 Dentist Resume
If you need to write a new resume, make sure you check our dentist resume examples we have written for you. You can download and edit according to your experience and profile. We have also written some tips and advice for your job interview.
Dentist Resume Samples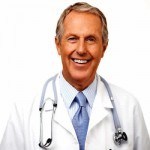 Edward Collins, DDS  
Address:                 7101 Democracy Boulevard  Bethesda, MD
Phone:                      (301) 365-0558
Email:                        [email protected]
Current job:           Dental Doctor and Specialist at the Maryland Dental Center, Silver Spring, MD
---
Objective
To apply my expertise as a dental doctor to the patients in the state of Maryland; to be employed as a senior dental doctor at the respectable Piney Orchard Dental Clinic
---
Strengths
Extensive experience in diagnosing dental problems and conditions
Expertise in correcting bite problems with use of Orthodontic devices
Proficiency in reading and interpreting dental X-ray results
Aptitude in creating dental appliances needed for denture fitting
Expertise in giving anesthetics to patients prior to dental procedures
Expertise in teeth whitening using the most recent dental innovations
Expertise in filling teeth cavities and eliminating decay
Proficiency in placing teeth sealants
Expertise in prescribing antibiotics and pain medications to patients who underwent dental procedures
Dedication to teach patients proper dental hygiene
Ability to work under pressure
Superb communication and interpersonal skills
---
Experience
Senior Dental Doctor, 2005-Present
Maryland Dental Center, Silver Spring, MD
Responsibilities:
Diagnoses dental problems in adult and pediatric patients
Performs dental prophylaxis (teeth cleaning)
Mounts Orthodontic braces to correct bite problems
Performs tooth extractions
Does cavity filling and applied sealants as needed
Make root canals in lieu of teeth extractions
Implements teeth whitening procedures with the latest medications and procedures
Prescribes medications for patients
Sets a follow-up appointment on patients who underwent delicate dental procedures
Senior Dental Doctor, 2003-2005
Horizon Family Dental Care, Hanover, MD
Responsibilities:
Diagnosed dental conditions in adult and pediatric clients
Extracted teeth as required
Performed oral prophylaxis or teeth cleaning
Done cavity filling and placed sealants as warranted
Whitened teeth with medications and laser procedures
Installed Orthodontic braces in patients with bite problems
Provided anesthesia prior to procedures
Prescribed pain medications and antibiotics to patients
Conducted follow-up sessions with patients who underwent dental surgeries
Instructed patients on proper dental care and regular check-up
Junior Dental Doctor, 2000-2003
Potomac Dental Clinic, Rockville, MD
Responsibilities:
Consulted and diagnosed patients with dental problems
Performed teeth extraction
Done oral prophylaxis and teeth cleaning
Performed cavity filling and sealant application
Anesthetized patients prior to a procedure
Assisted senior Dental Doctors in delicate surgeries
Prescribed post-procedure medications for patients
Followed-up on patients who underwent surgery
Instructed patients on proper teeth care and the importance of regular dental check-ups
---
Education
University of Maryland at Baltimore, 1996-2000
Doctor of Dental Surgery, 3.6 GPA
Johns Hopkins University, Baltimore, MD, 1992-1996
Bachelor of Science in Biophysics, GPA 3.8
The Catholic High School of Baltimore, 1988-1992
High School Diploma, GPA 3.5
---
Courses
Endodontics
Periodontics
Prosthodontics
Orthodontics
Oral and Maxillofacial Pathology
Oral Maxillofacial Surgery
Dentofacial Orthopedics
Pediatric Dentistry
Oral Anesthesiology
Oral Anatomy
Craniofacial Anatomy
General Biology
Organic and Inorganic Chemistry
Physics
Biochemistry
---
Personal information
Civil Status: Married with three children
Date of Birth: September 22, 1970
Interests include Basketball, Baseball and Hotrods
Advice for a Dentist Interview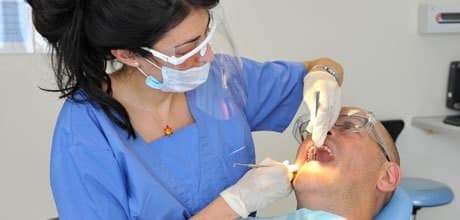 There are lots of dental doctors out there who are vying for the job you want to have as well. But with a good dentist CV, and by heeding these tips on how to score the perfect interview, you can have the edge over all the aspiring candidates.
Know about the Specifics of the Clinic or Hospital
Among the most vital preparations you can make for your interview is to learn about the specifics of the clinic or hospital you wish to be part of. Knowing about its history, services, and goals will come in handy when the employer calls you in for an interview.
Be Prepared
While anticipating for a phone or telephone interview, you need to be prepared with what might come ahead. That includes reviewing your Dental Doctor CV and highlighting your strengths as an experienced professional.
Dress and Act Accordingly
First impressions last, so you need to dress accordingly when you are called in for a personal interview. You are applying for a dental doctor position, so sloppy mannerisms and grooming issues are definitely not tolerated.
Simulate a Q&A Session
You can expect a barrage of questions from the employer during the interview. In order to answer with confidence and conviction, you need to practice the questions that the interviewer might ask you. Ask a friend or family member to practice with you. Here are several examples of the questions you may come across:
Why did you decide to become a dental doctor?
What is your edge over all the other applicants?
Enumerate the procedures and treatments you have performed as a dental doctor.
How do you deal with a rowdy, uncooperative pediatric patient?
How do you compute the amount of anesthetics a pediatric client needs in a certain dental surgical procedure?
What Post-dental seminars or lectures have you attended?
Now that you are finished answering the questions, it is time for you to raise your own. Here are some questions you can ask the interviewer.
What dental surgeries or procedures can I do here? What treatments do I need to perform in a hospital?
How many patients am I supposed to see every day?
Is there an employee union here?
How do you address and manage employee issues?
What anesthetic agents do you prefer for dental procedures?
What dental technologies and equipment are available here?
Inquire about Your Status
It takes a week or two before you hear some news about whether you are hired or not. While waiting for your status, you can phone or send an e-mail to the interviewer. The message doesn't necessarily have to be asking whether you are hired or not, it can include a thank you note and a message of appreciation for the time and opportunity that you have been given.
If this Dentist resume example wasn't sufficient for you, you are free to review some other samples and templates from our site. Browse to some related resumes below and find your inspiration.
Medical & Health Care Resume Examples
Besides the resumes listed above, we recommend going through the following resume writing and job seeking tips: