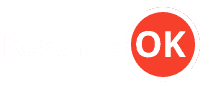 Cook Chef Resume
Are you looking to write a new cook resume and you haven't yet found some good cook chef resume examples? Take a few minutes to read the one we have written for you. You can download and edit according to your experience .
Cook Chef Resume Sample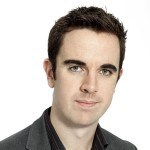 Matthew Maples
Address:                5855 E. Broadway Blvd., Tucson, AZ 85711
Phone:                     (520) 514-0909
Email:                      [email protected]
Current job:         Cook at Sushi Garden, Tucson, AZ
---
Objective
To secure a position as a cook at one of the state's most excellent and exceptional food service establishments and to contribute my culinary expertise in preparing outstanding and commendable dishes to provide customers with a world-class dining experience.
---
Strengths
Experience working in a wide array of working environments
Experience working as head chef, as well as working alongside other cooks
Experience supervising kitchen aids and line cooks
Specialty in ethnic cuisines: Mexican, Latin-American, Middle Eastern, and Sushi
Polite, courteous, and professional with all customers, colleagues, and supervisors
Commitment to clean, safe, and sanitary practices and working environment
Familiarity and compliance with state and county food safety regulations and policies
Able to aid in the lifting of goods and loads
Experience boiling, frying, basting, grilling, roasting, and broiling meats, fish, and vegetables
Experience in baking and pastry preparation
An outgoing and dynamic personality
Excellent public relations skills
Superb communication and interpersonal skills
Detail oriented
Knowledge of and experience with wine, spirits, and liquors
Knowledge of checking freshness of raw foods
Ability to organize and prioritize workload effectively
Ability to clean and sanitize work environment, equipment, utensils, silverware, and dishes
Flexible and adaptable to change
Ability to work independently or in a team environment
Ability to measure, mix, weigh, prepare, and season ingredients in line with recipes
---
Experience
Cook at Sushi Garden, 2008-present
Tucson, AZ
Responsibilities:
Cook and prepare all foods, including traditional sushi dishes
Prepare and cook all foods in accordance to recipes
Wrap and unwrap all fresh foods for proper storage
Respond to any customer complaint
Maintain kitchen in clean and sanitary conditions
Operate stoves, microwaves, grills, and fryers
Monitor food quality
Cook at Sinbad's Middle Eastern Restaurant, 2005-2008
Tucson, AZ
Responsibilities:
Cooked and prepared all foods, specialty in Lebanese and Persian dishes
Updated and improved the existing menu
Helped in redesigning and renovating the restaurant with fresh, new vision
Kept kitchen and restaurant in clean, sanitary, and safe condition
Prepared and cooked food in keeping with their recipes
Prepared and served food in appropriate portions
Checked and monitored the freshness of all foods
Cook at Minidito's, 1997-2005
Tucson, AZ
Responsibilities:
Cooked and prepared all foods on the menu, including traditional authentic Mexican dishes
Prepared all foods according to recipes
Weighed and measured all ingredients effectively
Operated stoves, grills, and fryers
Made sure kitchen and restaurant stayed in clean and sanitary condition
Supervised line cooks
Washed and sanitized kitchen, tables, equipment, utensils, silverware, and dishes
---
Education
The Arizona Culinary Institute, Scottsdale, AZ
Associate Degree in Culinary Arts
1995-1998
Sunnyside High School, South Tucson, AZ
High School Diploma
3.8 GPA
1990-199
---
Courses
Meats, Sauces, and Stews
Advanced Baking, Pastry, & Show pieces
Advanced Culinary Arts II
Cuisine of Latin America
Management, Wine & Spirits
Restaurant Operations
Contestant on Hell's Kitchen
---
Personal information
Civil Status: Married
Date of Birth: November 23, 1975
Hobbies: traveling, learning languages
Advice for a Cook Chef Job Interview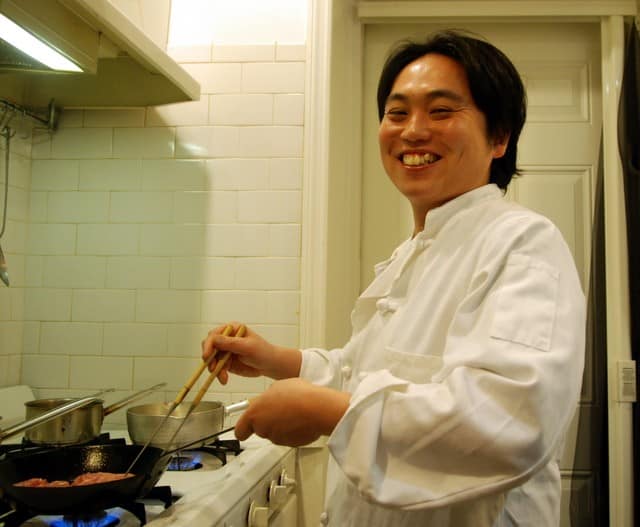 Interviewing without knowing the simplest thing about the educational establishment you are applying at sounds like a recipe for disaster. What if your interviewer asks you to cite the school's specific attributes which attracted you to it in the first place? What if he questions your interest in the post because you could not explicitly describe the attraction? What if he throws questions about the history of the facility? Those are a lot of what ifs, but they are the what-ifs that could mean the difference between being hired and being shown the door.
Create an Impressive Cook chef resume
Prior to any job interview, you must make the necessary changes and updates on one very important document – the curriculum vitae or resume. Once you have keyed in the details of your latest work experience and added other essential information, go through the entire document with a fine tooth comb, searching for possible errors in grammar, spelling, or formatting. After making sure that the final version is void of any such mistakes, it is time for you to refresh your memory on the details found on your resume that you might be asked to expound on. A good resume is great, but nothing beats an applicant who can provide the particulars without having to glance at the paper every single second.
Expect and Prepare for an Interview over the Phone
Although not every employer conducts an initial interview over the phone, you should always do your level best to prepare for one. This is a huge chance for you to convince your future employer that you are a viable applicant, one that they would like to invite for a more in-depth interview. Be impressive, but be yourself, too. If you put on airs and put on a mask just to make a good impression, your future boss won't recognize you at all. Nail this interview over the phone, and you will be much closer to your career goals.
Rehearse for a Smooth-Sailing Interview
It is not enough to know the questions that will most likely be asked during the interview; you will have to rehearse your responses to them. Only then will a smooth interview be possible. Here are some of the common interview questions you must practice answering:
What is it about being a cook that made you choose this career?
What types of cuisines do you have a special interest in?
What leadership qualities do you have that help you effectively manage the kitchen team?
What are your main priorities when cooking in the restaurant?
Has there ever been a complaint filed against you? If yes, what were they for?
Why are you interested in working with us as opposed to other restaurants?
What can you bring to our restaurant that no one else can?
How well do you thrive in a team?
What strategies do you use to deal with complaints from customers?
How do you make sure the environment and equipment remain clean, sanitary, and safe for daily operations?
When the session is almost over, you might be given the chance to pose some of your very own questions. Put off questions about pay and benefits until you actually get the job offer. Here is a list of other questions you might want to ask:
What is the relationship like between supervisors and cooks?
How many other cooks, line cooks, and helpers are there?
How committed is the restaurant to sanitation and to providing high-quality dishes?
Is the menu open and flexible for improvements and new vision?
How are the employees evaluated?
If this Cook Chef resume example wasn't sufficient for you, you are free to review some other samples and templates from our site. Browse to some related resumes below and find your inspiration.
Food Industry Resume Examples
Besides the resumes listed above, we recommend going through the following resume writing and job seeking tips: