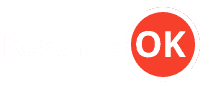 Construction Project Manager Resume
Looking for a great construction project manager resume example, to get a new job? Great, take a few minutes to review the following sample and also read some precious tips for your job interview. Take knowledge of the most common questions your employer will ask, and learn how to answer quickly. After reading this article, you will know how to write a construction project manager resume and also how to answer the most common questions asked during a construction project manager job interview.
Without any further ado, here's the Construction Project Manager resume example.
Construction Project Manager Resume Sample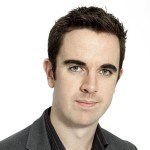 Charles Moore
Address:               1217 Mount Herman Rd,  Salisbury MD 21804
Phone:                     (410) 719-3618
Email:                    [email protected]
Current job:        Construction Manager at Etech Hi, Inc.
---
Objective
To work in a dynamic environment where I will use my expertise in both cost management and field operations to manage co-workers and equipment while strictly adhering to safety and quality standards.
---
Strengths
Excellent communicator
Very knowledgeable in the construction industry and all applicable federal, state, and local ordinances
Skilled in planning, organization and time management
Great track record in efficiency and maximization of profits while keeping costs at a minimum
Resourceful and flexible
Able to meet deadlines
Confident and reliable at all times
Great problem-solving skills
Can comfortably manage any construction activity
Able to make sure that all the project requirements have been met in regard to cost, quality, and safety
---
Experience
Construction Manager, 2007-Present
Etech Hi, Inc., Houston, TX 
Responsibilities
Overseeing all project activities both on-site and off-site and making sure they are completed as per the schedule
Performing daily inspection of any construction activity to ensure it conforms to the approved plans
Coordinating with field operators, the client, and designers
Obtaining approvals and any required permits for new projects
Ensuring that all construction plans conform to the customer expectations
Approving invoices from sub-contractors and vendors
Construction Project Manager, 2003-2007
Gilbane Building Company, San Diego, CA
Responsibilities
Estimated and came up with budgets to be used on the construction projects
Ensured that all safety standards, design specifications, and any other requirements were followed to the letter
Resolved any arising issues to do with site construction and procurement procedures
Reviewed all the designs and drawings beforehand to identify any problems
Project Manager, 2000-2003
ProEnergy Services, Sedalia, MO
Responsibilities
Consulted with the relevant authority and took decisive action in case of any errors
Supervised suppliers and subcontractors as they worked on the project
Prepared site reports throughout the entire project
Reviewed and made the necessary recommendations appertaining to any construction modifications
---
Education
Brigham Young University, Provo, Utah
Masters in Technology Construction Management
1998-2000, 3.4 GPA 
University of Maryland Easter Shore, Princess Anne, Maryland
Bachelors of Construction Management
1994-1998, 3.2 GPA
Beddow High School, Accokeek, Maryland
High School Diploma
1990-1994, 3.3 GPA
---
Courses
Construction alternatives and contract types
Role of the construction manager
Managing the contractor's business
Labor relations
Developing the successful claim
---
Personal information
Civil Status: Married, with four children
Date of Birth: November 23, 1976
Hobbies: watching movies, traveling, hiking and filling crossword puzzles.
Advice for Your Construction Project Manager Job Interview
In order to make sure that you get that job, you need to be adequately planned and ready for the occasion. You cannot expect to pass the interview just by copying and pasting a construction project manager resume example online. The following tips will ensure that you don't get caught out when the big occasion comes.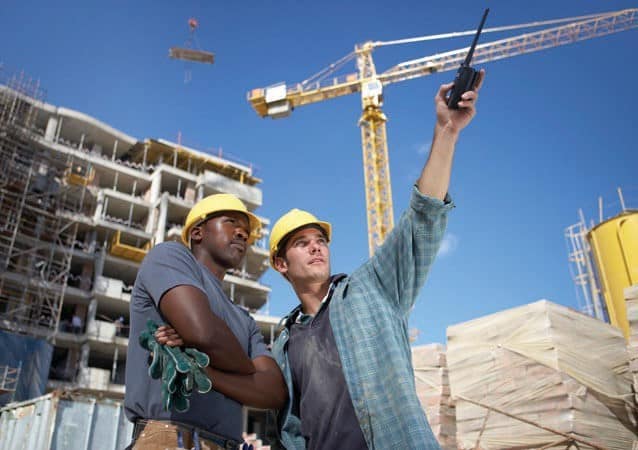 Prepare Your Construction Project Manager resume Adequately
One of the documents that you have to prepare with the utmost care and accuracy is your resume. This is the document that is going to reveal to the company who you really are. A good resume should contain your qualifications, skills, any experience you have acquired, any special course or expertise you have earned and your personality. When preparing your resume, it is always a good idea to go through some construction project manager resume templates for inspiration. Once you find the right resume that you can use, the next step will be to go through the job description and the requirements needed for the post you are applying for. Then, when preparing your resume, you are going to tailor it according to what the company requires. This will make your resume relevant to the position that you are applying for and increase your chances of getting the job.
Research Your Prospective Employer
An area that you should never forget when preparing your interview is to research the company that you are applying for the job. It is highly unlikely that you will ever walk into an interview where they won't ask you a question about their company. When it comes to researching the company, there are various things that you should look for. You should be able to find out what products and/or services the company sells. Secondly, find out anything to do with latest news or trends involving the company. Most of this information can be got through the social media, online or by visiting the company physically. Finally, uncover anything that you might about your interviewer. This will give you a good foundation when you finally get a chance to sit on the hot seat and answer questions.
Research on the Answers to Likely Interview Questions
You should discover what are the likely questions for a construction project manager and research for the answers. The best thing that you can do when rehearsing on these questions is to record yourself and then go through the recorded file after finishing. This will help you to evaluate yourself and come up with ways you can improve on your answers or presentation. Some of the sample questions you can expect to get are:
What challenges exist in the construction industry?
How will the industry bounce back from the global credit crisis?
How do you handle stubborn employees who refuse to cooperate?
How do you deal with stress and the demands of this job?
Supposing you are late in completing a construction project, what would you do without offending the client?
What ways do you use to meet deadlines?
Come Up With Your Own Questions
Nowadays, it is common to find the interviewer telling you to ask him/her questions you would like to know. When given this chance, you should only stick to asking relevant questions that do not offend the interviewer or reduce your chances of being hired. The following is just a sample of questions you should consider asking.
What is the metric of evaluating and promoting employees in this organization?
What is the management style of this company?
Whom will I be reporting to if I get the job?
How has the global credit crisis affected your company?  Did you have to lay off staff during the housing bubble?
Dress to Kill
You should make sure that you have dressed appropriately for the interview. Stay away from flashy dresses and anything that might be deemed too revealing. The best thing is to actually find out about the corporate culture in the company that is interviewing you. Bear in mind that the interviewer already has a formed picture in his/her mind about how a saleslady or an engineer should dress. A good tip is to appear more formal than the average employee in that organization. This way, you won't appear either undressed or overdressed.
Need to see more resume samples and templates to better understand how to write a Construction Project Manager resume? Here are more other resume examples for different job positions that you can use as inspiration.
Construction & Property Resume Examples
Engineering & Manufacturing Resume Examples
Maintenance & Repairing Resume Examples
Besides the resumes listed above, we recommend going through the following resume writing and job seeking tips: