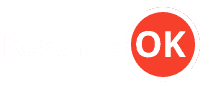 Certified Nursing Assistant Resume (CNA) Resume
If you are trying to get a job as a certified nursing assistant, you can check the resume example we have written below. You can download and edit according to your experience and skills. Remember to read the CNA job interview tips also.
CNA resume sample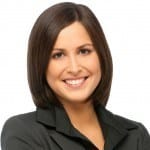 Lilian Kirby, CNA
Address: 2819 S Olive St Pine Bluff, AR
Phone: 501-565-0470
Email: [email protected]
Current Job: Certified Nursing Assistant, Central Arkansas Hospital, Searcy, AR
---
Objective
To be able to demonstrate my expertise in the job, so as to help patients, as well as the institution, meet its goals and objectives toward providing excellent healthcare.
---
Strengths
Arkansas-Certified Nursing Assistant
Expertise in providing basic quality-of-life health care needs
Accurate medication administration and treatment skills
Adeptness in information gathering and taking
Excellent communication skills
Team player
Empathy
Patience
Compassion
Cleanliness
---
Experience
Certified Nursing Assistant, 2011-present
Central Arkansas Hospital – Female Surgery Ward, Searcy, AR
Responsibilities
Provides direct patient care services
Documents patient's progress/non-progress
Maintains accurate documentation regarding the patient's status
Reports findings and uncanny incidents to the charge nurse
Maintains cleanliness and sterility in the area
Prepares patients for radiologic examinations
Changes dressings, gauzes and bandages as specified
Collects specimens and furnishes them to the laboratory department for the needed diagnostic procedures
Supports and interacts with the healthcare team
Certified Nursing Assistant, 2008-2011
Medical Center of South Arkansas – Oncologic Unit, El Dorado, AR
Responsibilities
Ensures the comfort, safety and over-all hygiene of the patient
Performs non-professional nursing duties
Ensures the cleanliness in the area
Records pertinent information, status, and data concerning the patient's progress and well-being
Reports incidents and accidents to the charge nurse
Coordinates with medical professionals from other departments regarding the patient's condition
Makes beds for patients
Assists in the mobilization and transfer of the patients
Assists patients during diagnostic tests
Replaces bandages and dressings as instructed
Collects specimens and sends them to the laboratory with accurate labels and requests
Certified Nursing Assistant, 2006-2008
Washington Regional Hospice Home, Fayetteville, AR
Responds to the needs/calls of residents
Assists hospice patients in conducting personal care (grooming, bathing, and hygiene)
Assists patients in eating
Obtains and records vital signs (Temperature, Heart Rate, Blood Pressure, Respiratory Rate) as well as the frequency of elimination patterns
Weighs patients
Provides sponge baths and perineal care
Assists patients in range-of-motion exercises
Documents findings on the patient's chart as needed
Turns, positions and assists residents in ambulation
Changes dressings and bandages as required
Reports to the charge nurse regarding the status of the patient
Collaborates with the medical team in order to help in the treatment of the resident
Conducts health teaching as needed
Provides near-death care of patients
Conducts post-mortem care as warranted
---
Education
Cuesta College Online Campus, 2006
Certified Nursing Assistance Course
GPA 3.0
Heber Springs High School, 2002-2006
Heber Springs, AR
GPA 2.6
---
Courses
Duties of a Certified Nursing Assistant
Basic Patient Care
Medical Assisting Basics
Acute Care
Proper Body Mechanics
---
Personal information
Civil Status: Married
Date of Birth: November 2, 1989
Interests: Playing Lacrosse
Advice for your Certified Nursing Assistant Job Interview
According to the Bureau of Labor Statistics, the demand for CNAs is expected to rise a whopping 20% before the year 2020, mostly because of the growing number of the elderly/debilitated population.  Although the demand is high for a CNA like you, there are similarly-qualified individuals who are up for the task. So if you want to succeed as an accomplished Certified Nursing Assistant, then make sure to keep these job-getting tips in mind:
Submit an impressive Certified Nursing Assistant Resume.  
Unless the employer knows you personally, the first thing he will look for is your Certified Nursing Assistant CV template. This piece of paper is very important, so it is vital that you submit an accurately-written and formatted resume.  If you want the interviewer to consider you for the job, then make sure to provide a Certified Nursing Assistant Resume with these characteristics:
Clean formatting; Centered on the page
Plain and easy to read information
Uses fragments instead of lengthy sentences
Includes a profile summary
Seamless flow
Error-free
Bring the necessary documents during the interview.
The basic thing that your future employer might ask from you is your certification as a nursing assistant. Make sure to bring all the pertinent documents (photocopies too) in a professional-looking briefcase or portfolio, so you can hand over the papers readily as needed.
Arrive early.
As an early bird, you can catch the worm! Your punctuality will surely impress your future employer. Another bonus of coming into the interview early is that you can assimilate yourself to the environment, no matter how peculiar it might be for you.  Punctuality is especially important if you are not familiar with the area, as it can give you a head start on unpredictable events, such as the lack of parking slots, traffic jam, etc.
Be intellectually prepared.
As a CNA, you need to work with aging and sick patients. If you are not knowledgeable about the basic medical information about these individuals, you might render the type of service that is not applicable for their cases. To prevent a lawsuit and the loss of your license, you need to be aware with such basic information.  The employer knows the importance of such knowledge, so before you go to your interview, make sure to supply yourself with the vital information about client care. An employer might ask you theoretical questions and give you certain scenarios. As a CNA, you must be able to answer these queries in a fast and efficient manner.
Come in professional attire.
A stellar Certified Nursing Assistant resume and the ability to answer questions promptly will be rendered useless if you do not come to the interview in professional attire – business apparel, clean shoes, minimal jewelry, toned-down perfume and tidy hair.  Your clothes help make a good impression. If you come in your normal top and sweats during the interview, the employer will not be convinced that you are the best man – or woman – for the job.
Make yourself comfortable.
Your nerves can take the best of you. You might end up tight-lipped during the interview if you let your nervousness rule you. Avoid the costly faux pas you might make by taking a deep breath before entering the boardroom. If this does not work, try to calm yourself with personal mantras or soothing sounds before you start a conversation with a prospective employer.
If this Certified Nursing Assistant resume example wasn't sufficient for you, you are free to review some other samples and templates from our site. Browse to some related resumes below and find your inspiration.
Medical & Health Care Resume Examples
Home Care Aide Resume Examples
Besides the resumes listed above, we recommend going through the following resume writing and job seeking tips: