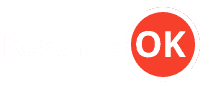 Carpenter Resume
The beautiful houses, the elegant pieces of furniture, and the imposing skyscrapers in the city are proof of the handiwork of a carpenter. They are often overlooked given the multitude of skilled workers needed in construction. The Carpenter takes care of the details; the jobs that require skilled hands and not machines. Likewise, your Carpenter resume would not be complete without the right details.
The job outlook for carpenters over the next 10 years remains positive. The Bureau of Labor Statistics (BLS) anticipates a stable growth rate of 8% per annum. In 2016, there were over 1 million job openings available for carpenters. Consequently, this is one of the highest paying blue collar jobs in the construction industry. The average wage rate for a Carpenter is $22.40 per hour and the median salary estimated at $46,590 per year.
If resume writing isn't your skill, it's ours. We've come up with a well-constructed Carpenter resume sample that should raise the eyebrows of a good number of HR officers. Becoming a Carpenter is a great way to start your career in construction. You will literally learn the business from the ground up.
Carpenter resume example
Michael M. Loren
Address:              133 Clinton St., Hoboken, NJ 07030
Phone:                   (201) 792-0800
Email:                    [email protected]
Current job:       Carpenter at Hable Construction
---
Objective
To secure a position as a carpenter and be part of an exceptional establishment that boasts a great reputation and that prioritizes its commitment to the community.
---
Strengths
Experience in carpentry, woodworking
Residential, commercial, and municipal construction projects
Bilingual (Spanish, English)
Excellent public relations, written and verbal skills
Experience providing workshops, classes
In-depth knowledge of the entire construction process from drafting and material selection to technique and safety
Accuracy in reading blueprints, project plans, and outlines
Working with apprentices
Superb communication and interpersonal skills
Own and have experience with a diverse array of tools and equipment
Excellent organizational and time management skills
Ability to work comfortably on scaffolding, ladders
Can lift more than 80 pounds
Ability to work independently or in a team environment
Committed to cultivating relationships with clients
Excellent driving and attendance record
 Flexible and adaptable to change
Ability to communicate effectively and coordinate between clients, architects, and subcontractors
Familiar with workplace safety policies and procedures
---
Experience
Lead Construction Carpenter, 2008-present
Hable Construction, Brooklyn, NY 
Responsibilities:
Trim work, hang doors, tiling, demolition, plastering, framing
Work in all areas of construction projects
Ceiling, door, and window installation
Work from blueprints, drawings, sketches and design specifications
Choose materials in line with safety priorities and cost control
On-site supervision of subcontractors
Demolition work
Construction Carpenter, 2005-2008
Park Avenue Building and Roofing LLC, Brooklyn, NY
Responsibilities:
Constructing, repairing, installing and restoring doors, windows, walls, stairs, cabinets, roofs, shelves and floors
Handle all tasks in all aspects of construction projects
Read blueprints
Commercial and residential carpentry projects
Timber construction using cypress
Steel stud framing, hanging and finishing drywall
Construction Carpenter, 1999-2005
Skyline Industries LLC, Brooklyn, NY 
Responsibilities:
Follow design specifications and read plan blueprints
Operate tools like lather, drills, sanders, and planers
Time manage in order to adhere to construction schedule
Doors, cabinets, shelves, stairways, counters closets and wall panels
Commercial and industrial carpentry
Interior and exterior trim and siding installations
---
Education
James Madison High School, Brooklyn, NY
High School Diploma
1990-1994, 3.8 GPA
---
Courses
Financial Accounting
Managerial Accounting
Interpersonal Communication
Introduction to Spreadsheets
Introduction to Databases
---
Personal information
Civil Status: Married, two children
Date of Birth: 11/12/1976
Hobbies: soccer and cycling
Write a good Carpenter Resume Objective
Why are you applying for this job? If you want to write a Carpenter resume objective that catches the eye of the recruiter, compose one from the perspective of the employer. Therefore, it should answer the question:
"Why should we hire you?"
The objective statement is just a small section of the resume. Usually, it is composed of only 3 to 4 sentences. On the other hand, when properly structured, it can greatly influence the decision of the HR Officer to explore your resume further.
Here are top 4 tips on how to write an eye-catching Carpenter resume objective:
1. Review The Job Post
In order to answer the question, "Why should we hire you?" it is important to let the prospective employer know that you meet their qualifications. The summary of requirements for the position can be found in the job post.
For example:
Alvarez and Sons Construction
For Immediate Hiring: Carpenter
Required Skills:
2-years of experience in construction work.
Experience in both residential and commercial construction.
Proficient in Power Tools such as Circular Saw, Reciprocating Saw, Jigsaw, a Power Drill, and various drill bits.
Can use Air Compressor and a Nail Gun.
Can construct cabinets, drawers, doors, and window frames.
Experience in furniture-making is a big plus.
Most likely, the priorities are listed in order. Based on the job post, it seems that Alvarez and Sons Construction Company has placed more value on experience. Thus, you could start out your Carpenter resume objective in this manner:
Example of a good Carpenter Resume Objective
Experienced carpenter with 3 years in the construction industry working on both residential and commercial projects. In addition to the basic tools in carpentry – hammer, tape measure, nail puller, squares, and chisels, I am also proficient in handling power tools including various types of drills – circular, jigsaw, and reciprocating – and drill types.
As you can see, you have already ticked off 3 of the top requirements on the job post checklist. This will certainly raise the eyebrows of the person reading your resume.
2. Read Up On The Company
Visit the company's website and its social media pages. Learn as much as you can about the company:
What are its latest development projects?
What are the milestones in the company's history?
How is the work culture like?
How do employers feel about the company?
By learning more about the company, you will get an idea of its personality. You will have an idea of how to develop the tone of your resume. If the company appears to nurture a happy, optimistic, and positive workplace, try to keep your objective statement light and friendly in tone.
3. Mention a Few Milestones
Were you involved in a number of high-profile projects in your career? It would be a great idea to mention them in your resume objective.
Eye catching Carpenter Resume Objective example
Experienced carpenter with 3 years in the construction industry working on both residential and commercial projects. Among these were the Wainwright Presidential Suites, the SkyTower at Sunset, and the residential projects at Greenville Subdivision. In addition to the basic tools in carpentry – hammer, tape measure, nail puller, squares, and chisels, I am also proficient in handling power tools including various types of saws – circular, jigsaw, and reciprocating – and drill types.
Construction is a wide industry but it is a small world.
Companies are keenly aware of the top projects during the last few years. Seeing these projects mentioned in your resume objective would certainly make the recruiter consider your application.
4. Identify Your Best Soft Skills
We already made mention of your hard skills – proficient with power tools and various types of saws. Do not forget your best soft skills or the personality attributes that accurately exemplify how you work as a carpenter.
Among the most popularly mentioned are the following:
Detail-Oriented
Physically Fit
Highly-Focused
Results Oriented
Dedicated
It is not enough to write down the soft skills. You have to make sure you live out these soft skills because if you are granted the interview, the Hiring Manager can easily tell if you are being truthful or not.
Carpenter Resume Skills
A Carpenter's skills are honed with time. The best ones learn how to work with wood at a very young age. Many start out as apprentices to experienced carpenters. As their confidence grows, they become more comfortable handling tools. Over time, creativity becomes a strong skill.
Working with wood and handling various tools are just a few of the important Carpenter resume skills that an employer wants to see. Carpentry best exemplifies manual labor but there is more to this job than physical work.
In addition to having the requisite technical skills, the best candidates are those who can also put the ideal attributes on the table.
1. Ability to Handle Basic Carpentry Tools
In order to be a good Carpenter, you must have strong fundamentals. This means you should have the ability to handle basic tools for carpentry. These are the tools that every aspiring Carpenter starts out with. Among these tools include the following:
Hammer
Measuring Tape
Standard Saw
Marking Tools
Spirit Levels
The basics form the foundation of carpentry work. They are used in almost every project. As you gain experience, you can easily transition to more complex tools.
2. Ability to Work with Power Tools
There is a good reason why they are called "Power" tools. Yes, many are handheld much like a hammer and a standard saw but a Power Tool is actuated from a power source.
It takes precision and control to use these types of equipment properly. Without the correct training and experience, you can get injured while using a Circular Saw, a Jigsaw, or a Reciprocating Saw.
If you have the ability and know-how in operating the different kinds of power saws and power drills, it will increase your overall value to a construction company. You can also be hired by a furniture maker.
3. Good Mathematical Skills
A company will not hire you only on the basis of your ability to handle tools. For the reason that construction projects require accuracy and precision, you will also measure, cut, or shape wood and other materials. You will put together frameworks and doorways. You need to be good at Math in order to make the correct calculations and measurements.
What happens if a piece of framework does not fit? You will have to go through the calculations and find out how much to cut or adjust in order to make the framework fit correctly.
4. Physically Fit
The handheld tools may be light. However, these are the only things that a carpenter may carry. On a typical day on the job, you could be carrying hundreds of pounds worth of material. A good example would be plywood sheets which could easily weigh 100 pounds.
In addition to lifting, a carpenter can be found climbing scaffoldings, pulling apart cabinetry, and taking down concrete walls. You may also find yourself working long hours during the day plus the weekends if there is a timetable to follow.
5. Problem Solving Skills
What would you do if the cabinets you constructed cannot be firmly set up because the flooring of the house is slightly sloping? Most likely, you would use wedges in order to keep the cabinets on level footing.
Problems always come up in construction. Even with the right calculations, unforeseen situations are always lurking around the corner. A good Carpenter is counted upon to identify the problem and develop the right solution.
Carpenter Resume Duties And Responsibilities
To qualify a candidate for the job, the HR Officer will review the Carpenter duties and responsibilities listed in the work experience section. For a seasoned HR person, it will only take a few seconds to gauge if the candidate has what it takes to handle the job.
Those few seconds are very crucial. Get your duties and responsibilities correctly and you will be in line for the job interview. In some cases, a work contract may be offered right away.
So how do you come up with a list of duties and responsibilities in your Carpenter resume work experience section that can clinch the job for you?
First, we'll tell you what not to do.
Although the work of a carpenter is pretty much cut and dry, the last thing that you would want to do is to submit a generic-sounding work experience:
Used basic tools to carry out carpentry work.
Created shelves and other fixtures.
Cut materials according to plans.
Installed cabinets.
Other tasks as instructed by the Project Manager.
Your purpose for writing the work experience section must be to differentiate your application from everyone else's. The list of duties and responsibilities that your present must convince the recruiter that "You're the man for the job!"
When creating a work experience section, try to put yourself in the position of the recruiter:
"What would make the company want to hire me as its Carpenter?"
The answer lies in what the company demands or expects of its Carpenter. This means you should review the job post which summarizes the requirements for the position.
Let's review the following job post from the prospective employer, Albatross Construction Company:
Albatross Construction Company is in need of the following position:
Carpenter
The job/skill requirements are as follows:
Ability to install frameworks, structures, and fixtures such as windows, flooring, and trim.
Identify damaged parts or sections of structures and implement the necessary repairs using the right tools.
Competent in reading and understanding construction blueprints.
Shape and cut materials according to specifications.
Can perform basic administrative tasks.
Given these pieces of information, you can prepare a work experience that reads like this:
Good Work Experience sample for a Carpenter resume
Extensively worked for 2 years in the company's residential construction projects; tasks included constructing frameworks and window frames, installing wooden floors and tiles, and masonry work.
Worked closely with the company's Interior Designer and Furniture Design team to fine-tune design and measurements of various types of furniture, fixtures, and shelving units.
Carried out design drawings accordingly; cut and shaped materials such as wood, stainless steel, and plastic to conform with design specifications.
Worked directly with the Project Manager at the commercial construction sites; used blueprints and layout to measure the correct size of cabinets, drawers, and doors.
Performed the following administrative tasks: Selected and placed the order for lumber, received materials at the construction site, and documented and prepared all required reports as instructed by the Project Manager.
As you can see, there are more details in these job descriptions. Most of them are a direct response to the requirements of the job post. The list of duties and responsibilities is a good mix of technical skills and administrative work.
Entry Level Carpenter Resume
As we mentioned earlier, becoming a Carpenter is a fantastic way to break into the construction industry as you will literally learn the business from the ground up. With construction booming and demand for Carpenters stable, there will always be opportunities for an entry-level Carpenter.
On that note, the job market remains competitive. Your entry-level Carpenter resume must emphasize your value over the other candidates. What can you do to lend more support to your application?
Did you undergo an apprenticeship program? If you did, highlight the experience in your resume. Identify the company and give a detailed summary of your duties and responsibilities.
Did you take up advanced certification courses in handling construction-related equipment including heavy machinery? Top level technical skills will always generate interest from the people over at HR. It increases your overall value proposition.
Include your experience as a volunteer worker. In blue-collar work, experience is much sought-after. If you volunteered your skill and time in socio-economic projects such as building homes and shelters, make sure to highlight these experiences in your resume.
If the job market is tight, fine-tune your search and apply to jobs that specify "Entry-Level". The pay may not be as high but your chances of getting hired will be much better.
Finally, if things are not looking good, don't give up on your career. A good option would be to use your carpentry skills to start a business. If you are the creative type, perhaps you can start a business designing furniture.
Advice for a Carpenter Job Interview
Obtain Some Basic Knowledge about the Company 
It pays to do a little background research on the company that you wish to be working for. This will give the interviewer an idea of how much initiative you have and how reliable you are. Wowing your interviewer with smart, spontaneous, and accurate answers about your prospective company will give you a significant advantage over the other applicants.
Invite Someone You Know to do a Mock Interview with You
Convince a friend or a family member to engage in a mock interview session with you. That way, you can seek for their advice on how you can improve on the way you answer the questions. Do not show up at the interview room if you have not rehearsed the answers to the following questions:
Do you feel comfortable with heights and working on scaffolding?
What aspects of carpentry do you feel most confident about? What kind of jobs make you feel less confident?
What do you consider to be the main tasks of a construction carpenter?
What do you consider to be your strengths? Your weaknesses?
Where do you see yourself in ten years?
Can you work with little or no supervision, but still see yourself as part of a team?
With what kinds of tools and machinery do you have most experience and confidence with?
What does safety mean to you?
How do you strike the balance among safety, quality control, and cost control?
When you sense that you are nearing the end of the interview, politely ask the interviewer if you could be given a chance to ask your own set of questions. The questions that you can ask could be anywhere among these ones listed below.
What sort of professional training, seminars or courses does the company provide to help me grow as a carpenter?
How many carpenters will I be working with on the same project?
How large is the average project?
What do you as an employer consider to be the most important, key ability for success in this job?
What plans does the company have for growth in the next five years?
What are your expectations for this position? What results do you hope to see fulfilled?
Wait for a Week or Two then Follow Up
Do not fret if your employer will not call you right away after the interview. Keep in mind the volume of applicants that they could be handling. Give it a week or two before you can call them to ask about your status.
Need to see more resume samples and templates to better understand how to write a Carpenter resume? Here are more other resume examples for different job positions that you can use as inspiration.
Construction & Property Resume Examples
Engineering & Manufacturing Resume Examples
Besides the resumes listed above, we recommend going through the following resume writing and job seeking tips: