Are you having difficulty in putting together your Budget Analyst Resume?  You do not need to over analyze everything and just allow us to help you write a resume that will get you noticed and invited to interviews. We will share with you our proven formula for writing an effective application.  To clearly demonstrate the format and wording, we prepared a Budget Analyst resume example for your reference.
Please take the time to read and analyze the following sections so you how to maximize the value of your skills and qualifications:
Budget Analyst Resume Example
Edward Culls
Address:                83 Pearl Street, Burlington, VT
Phone:                     (802) 862-7785
Email:                      [email protected]
Current job:          Budget Analyst at University of Vermont
---
Objective
To seek employment as a Budget Analyst at one of the most prestigious business corporations in the United States and to advance my career in a challenging environment where I can improve my competencies and enhance my skills.
---
Skills
Proven ability to set goals and formulate effective action plans
Excellent problem-solving skills with extensive experience in balancing priorities for short- and long-term goals
Superb ability to coordinate multiple projects and meet deadlines under extreme pressure
Exceptionally skilled at gathering, analyzing, and managing data
Knowledge of financial and budget forecasting
Proficient in a number of computer applications such as Excel, Word, PowerPoint, and a wide variety of other software
Possess a proactive and assertive personality
Ability to maintain effective working relationships through solid communication and excellent interpersonal skills
Highly oriented to details
Strong leadership skills with a unique talent for resolving conflicts among peers and colleagues
Ability to work with sensitive information with high regard for confidentiality and secrecy
Possess a fun, outgoing, and vivacious personality capable of relating to people from all walks of society
Possess flexibility and outstanding ability to adjust to constantly changing circumstances
---
Experience
Budget Analyst, 2017 – Present
University of Vermont, Burlington, VT
Duties and Responsibilities
Responsible for creating budgets that will allocate all the company's monetary resources in the wisest way possible by the conduction of in-depth analyses of various financial systems, spotting significant discrepancies between actual and proposed expenses as well as resolving inaccurate financial database entries
Use a wide range of tools and systems to effectively devise a feasible budget for all the company's operations and its extra services
Conduct a comprehensive analysis by gathering all related information on the company's numerous financial dealings and present the findings at the end of the fiscal year or as often as required
Use an extensive collection of modeling systems and tools to accurately maintain the database of monetary information, financial records, and all data involved in day-to-day financial operations
Lend assistance to the company's supervisors and budget managers when it comes to dealing with all financial issues and matters
Perform all duties and obligations relating to the matter of budgets and financial forecasts, as well as the presentation of findings, reconciliation of errors and discrepancies, and restructuring of financial business models
Budget Analyst, 2017 – 2017
C & S Wholesale Grocers, Inc., Brattleboro, VT
Duties and Responsibilities
Evaluated, kept track, and managed all the company's budget issues
Generated and presented budget reports to top executives on a monthly and yearly basis or as required
Lent assistance in the creation of annual budgets and generation of financial forecasts
Devised reports on employee salaries and other company expenditures for the perusal of different supervisors and company executives
Lent assistance and expertise to various company managers, especially with matters relating to finance and budgeting
Used expertise to train personnel on different budgeting tools and financial systems
Improved and managed the company's manual on financial procedures and systems
Junior Budget Analyst, 2016 – 2017
Comcast Communications, Rutland, VT
Supervised the orders and payments for various items and products
Evaluated and reviewed numerous accounting transactions and carried out all obligations related to accounting
Performed timely closings at the end of the month and year
Lent assistance in the preparation of the company's yearly operating budgets
Analyzed the company's current utility expenditures and generated special reports to improve the budget for such costs
Responsible for the upkeep of the company's various worksheets and its financial database
---
Education
College, University of Vermont, Burlington, VT
Bachelor of Science in Business Administration
1999 – 2015, 3.8 GPA
Spaulding High School, Barre, VT
High School Diploma
1995 – 1999, 4.0 GPA
---
Courses
Principles of Macroeconomics
Principles of Microeconomics
Financial Accounting
Basic Statistical Methods
Managerial Accounting
---
Personal information
Single, with two children
DOB: 12/25/1980
Hobbies include reading economics magazines and contributing articles to finance columns
Budget Analyst Resume Sample 2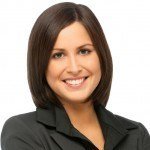 Myra S. Johnson
Address:   910 Red Grove Avenue, Los Angeles, CA
Phone: (323) 7654321
Email: [email protected]
Current Job:   Budget Analyst, Vision Quest Inc., CA
---
Objective
A dedicated Budget Analyst with 8+years of work experience seeks the opportunity to join Goodrich Finance as a Senior Budget Analyst. Committed to developing financial plans that will help your clients reach their financial goals, maintain profitability and attain long-term growth.
---
Skills
Master's Degree in Accounting

Bachelor of Science in Accounting

Well-versed in Banner Finance

Strategic thinker

Effective communication skills

Strong attention to detail and follow through skills

Proven ability to meet deadlines, function independently and collaboratively across departments

Experienced in dealing with sensitive situations in a composed and professional manner

Proactive team player
---
Work Experience
Budget Analyst, 2015 to present
Vision Quest, Los Angeles, CA
Duties and Responsibilities
Writes comprehensive reports on expenditures; budget allocations, revisions, and performance.

Monitors 8 departments' budget and expenditures and meets with supervisors to discuss appropriate steps to correct significant variances.

Prepares monthly expense forecast and delivers reports to Director of Finance

Identifies issues concerning budget and implements appropriate control measures to ensure expenditures do not go beyond the budget forecast

Trains new unit managers on standard budgeting procedures and orients them on the institution's fiscal policies and procedures
Budget Analyst, 2015-2017
KLM Finance, San Francisco, CA
Duties and Responsibilities
Executed budgets ranging from $5 to $50 M for various clients and projects.

Formulated cost-cutting measures and justified revised budget allocation which improved profitability by 70%.

Decreased production expenses by 50% for a top client by recommending different supplier/source for raw materials

Identified key causes of variances between budget and expenditures.  Reallocated financial resources which led to improved production output by 80% and increased year-end profit by 50%.

Supervised 10 junior analysts with full life-cycle of project financial management including pricing reviews, setup, revenue and expense recognition
Budget Analyst, 2015-2017
Diamond Finance, San Diego, CA
Responsibilities
Assigned to cover 20 clients – small to medium scale businesses.  Prepared annual budget and financial forecast.

Evaluated expenditures and recommended revisions in funds management.  

Monitored effectiveness of budget plans and proposed full implementation after target results are achieved within trial the first period.

Executed financial restructuring programs to 8 small scale businesses which led to 40%-60% profit growth

Coordinated with the chief operations officer, finance head and other top managers in analyzing existing budget schemes, developing budget plans and preparing alternatives if the projected results were not met

Produced easy-to-use, accurate and detailed monthly financial reports for clients' department heads which improved fund management.
---
Education
Master's Degree in Accounting
University of California, Los Angeles, CA
2017-2016; GPA 3.7
Bachelor of Science in Accounting
San Diego State University, San Diego, CA
2017-2015; Cum Laude
High School
Wood Rose High School, Berkeley, CA
2016-2017; GPA
---
Personal information
Status: Single
Date of Birth: August 16, 1986
Hobbies include hiking, photography, and softball
Budget Analyst Resume Skills List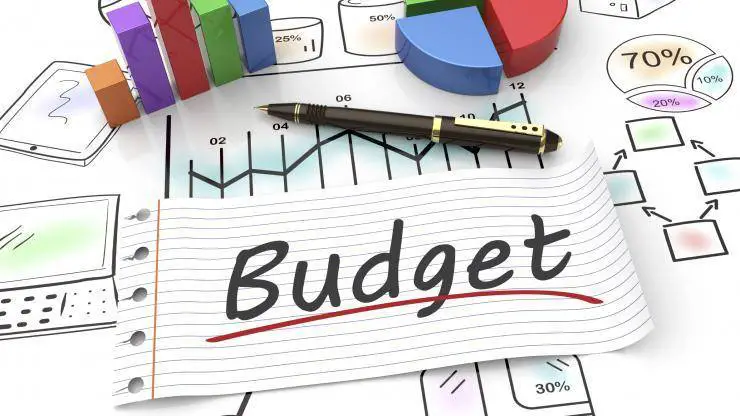 Go over the job post thoroughly so you can match your Budget Analyst resume skills list with the employer's qualifications. Remember to keep your list relevant to the position, if it has nothing to do with budget analysis or financial planning leave it out of your resume.
As you may have noticed in our example for Budget Analyst resume, proper placements matter. It your skills are presented in a disorganized manner, the Hiring Manager will not waste time connecting the dots.  
Just like accounting is all about making sense of figures, your resume must help the recruiter see the relevancy of your qualifications.
Here are the top skills that we found in most of the Budget Analyst job posts we reviewed.
Education.

 You need to complete a Bachelor's degree in Accounting, Business Administration, Economics, Finance or Statistics to be eligible for this job.  

Some employers require a Master's degree for senior positions.  If an advanced degree is required, make sure to indicate it in your list of strengths so the hiring manager can immediately take note of it.Include special courses you took to show you are updated with the latest developments in your field.
Certification.

 Many budget analysts work for the government.  If you wish to go into that direction, you need to get certified by Association of Government Accountants (AGA).

To qualify for the certification—Certified Government Financial Manager (CGFM), you must have a bachelor's degree in a finance-related field and at least two years of experience in government financial management.  Certified budget analysts are required to take 80 hours of continuing education every 2 years for renewal of certification.
Effective Communication Skills.

 Budget analysts must have the ability to explain their recommendations effectively to clients or executives from different departments.  

For example, if cost cutting measures need to be implemented to improve the financial health of a company, you will have to write and discuss proposals on how to curb expenses and restructure finances to the people concerned.It is not enough to show them equations as this can be confusing. You must be able to articulate your budget plans in order to merit support.  In some cases, you will need to be diplomatic in declining requests for additional funding or recommending a budget slash.
Strong Attention to Detail.

 A budget analyst must have a keen eye for detail to ensure accuracy in preparing forecasts and reviewing a breakdown of expenses.  

You will monitor how every dollar is spent to make sure that the company or department involved keeps their expenditures within a limit. Discrepancies cannot escape you either as the company relies on you to safeguard their finances.
Efficient multitasker.

 The stress that comes with deadlines and tight work schedules can take its toll on budget analysts.  

You have to be able to create a systematized approach so you could cope with the multitude of tasks all throughout the budget cycle – development phase, mid-year review and final budget review.
Budget Analyst Resume Objective
A well written Budget Analyst resume objective has the power to tip the odds in your favor in a matter of five seconds. Use the objective statement to briefly describe how you can be of value to the company.  
Hiring managers look for striking introductions, the kind that compels them to read the rest of the resume. Avoid generic statements unless you want your objective to look like a shared Facebook post.
How do you write your resume objective for Budget Analyst?
Highlight your top skills to create a strong professional impression. Add years of experience and the position you seek.  Lastly, state what you intend to contribute to the company.  
These qualities are highly evident in our resume sample for Budget Analyst.
We started out with a strong attribute, "dedicated" and emphasized the more than 8 years experience in the field of budget analysis to frame the objective which is to become the Senior Budget Analyst for Goodrich Finance.
To that regard, always include the name of the company you are applying for in the resume objective. It gives it a more customized feel and is very much appreciated because the objective statement is viewed as your way of introduction.
Budget Analyst Resume Format
The reverse chronological type will be ideal for your Budget Analyst resume format. This will allow the hiring manager to go over your career history quickly without missing a single detail.  
Make use of bullet points to present your list of strengths and work responsibilities and remember to keep your sentences brief and concise.  How many bullet points per job?  
Five will do for previous jobs held while you can list more for your current job.  However, do not go overboard and go beyond 10.  You will have a chance to discuss your work at length during the interview so keep the details at a minimum level.
Sections of our resume template for Budget Analyst were set up this way to conform with the reverse chronological format:
Contact Information.

Objective Statement

Skills

Work Experience

Education

Personal Information
Entry Level Budget Analyst Resume
As long as you highlight your certifications, additional trainings, educational achievements and relevant work experience, your entry level Budget Analyst resume should still receive consideration from potential employers.
For example, if you are looking at a career as a Budget Analyst as a transition from your current occupation, emphasize skills and experiences that are transferable or relatable.
It is never wise to hide any information to the recruiter. Use the resume objective to win the understanding and empathy of the person reviewing your application.
You can do this by telling a story on why you want to transition to a new career as a Budget Analyst and how your current experiences can be of value to the company.
Take your cue from the company's mission/vision statement and weave that into your resume objective.  Think of additional skills that can give you an edge over another applicant with the similar qualifications.  
Budget Analyst Resume Writing Tips
When writing your bullet list, it is important to relate your skills with the tasks and accomplishments. Mention who you worked with or for, and do not forget to state the outcome of action taken.  
Take time to review how we crafted the job description for Budget Analyst resume. We used strong action verbs like:
a

nalyzed

assessed

budgeted

recommended

restructured

coordinated

collaborated

supervised
Show how productive your efforts were by quantifying results or contribution. Don't forget to use numbers when writing responsibilities or duties at work in order to create a stronger impression.
Related Resume Samples