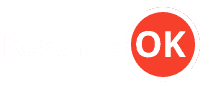 Basketball Coach Resume Sample
Is there life after your basketball career is over? Coaching is a great way to share your passion for the sport but you need an all-star Basketball Coach resume to get the task master's job at any level.
We have prepared a Basketball Coach resume example that will get you drafted #1 among a list of worthy candidates.
Basketball Coach Resume Sample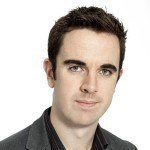 Carl D. Stevenson
Address:   152 Saratoga Street, Boston, MA
Phone: (617) 332 2323
Email: [email protected]
Current Job:   High School Basketball Coach; Boston College High School, Boston, MA.
---
Objective
USSA certified coach with 12 years of experience playing professional basketball in the United States, Italy and the Philippines and 6 years as a basketball coach. I am currently pursuing my license as USA Basketball certified coach and believe that my extensive experience as a player, solid foundation in the fundamentals of sport in general and my undying passion for the game makes me the Most Valuable Candidate for Fisher College's Assistant Head Coach position.  
---
Strengths
12 years experience as a professional basketball player – United States, Italy, and the Philippines.
6 years experience as a basketball coach.
USSA Certified Coach.
USA Basketball Level 1 Coaching Development Program.
Bachelor degree – Behavioral Psychology
Strong Leadership qualities.
Encourages teamwork and respect among players.
Effective communicator.
Innovative strategist and playmaker.
---
Work Experience
High School Basketball Coach; 2015 to present
Boston College High School; Boston, MA.
Responsibilities:
Manages drills and training sessions with the team.
Develops plays and innovative strategies; runs tests through scrimmages and determines which ones make it to the coach's playbook.
Evaluates individual player's performance and behavioral profile with assistant coaches.
Works with skill-specific coaches to improve fundamental flaws in the player's understanding of the game and/ or his position.
Reviews game film to assess opponent's strengths and weaknesses with assistant coaches.
Coordinates with strength and conditioning coach on the health and fitness of players.
Provides counseling services to players and if unable to, refer them to qualified professional.
Offers guidance to players on matters related to family, relationships and other matters outside basketball.
Scouts the city for talent and subjects candidates to rigorous testing.
Boston College High School ended 2016 with a 30-10 record and placed 2nd in the regional championships.
Assistant Coach, 2013 to 2015
Boston College High School; Boston, MA
Responsibilities:
Assessed player development.
Assisted the Head Coach during drills and training sessions.
Offered insights on opponent's tendencies, weak areas to exploit while reviewing the film.
Studied and analyzed player and team statistics.
Regularly updated coach's playbook.
Works with guards on improving their shooting fundamentals.
Assisted the Head Coach when evaluating new talent during skill tests.
Assistant Head Coach; 2011 to 2013
San Miguel Beermen – Philippine Basketball Association, Manila, Philippines
Responsibilities:
Played as an import for the Reinforced Conference while performing duties as Assistant Head Coach.
Assisted Head Coach in drawing up game plays and strategies.
Helped players get ready for games by running drills, warm-ups and stretches.
Analyzed team and individual statistics, game film of opponents to identify strong and weak points.
Reviewed and collaborated on game film analysis with the team.
San Miguel won the Reinforced Conference in 2012 with a record of 32 – 8.
Professional Basketball Career:
Philippine Basketball Association – San Miguel Beermen; 2011 to 2013
Lega Basket Serie A – Treviso; 2006 to 2011
NBA D-League – Canton Charge; 2001 to 2006
---
Education
College:
Bachelor Degree
Behavioral Psychology
Emmanuel College
Boston, MA
1997 to 2001; GPA 3.8
High School
Boston College High School
Boston, MA
1993 to 1997
Certifications:
United States Sports Academy – Level II Basketball Coach; 2014.
USA Basketball Level 1 Coaching Development Program; ongoing.
---
Personal information
Status: Married with 4 children
Date of Birth: February 17, 1980
Hobbies include fishing, cross-country cycling, and reading biographies
Basketball Coach Resume Skills List
Your Basketball Coach skills list should be as all-around as LeBron James. There has to be a good balance between playing experience, knowledge of fundamentals, technique and the right attitude toward basketball and coaching in general.
Participating in sports is not an entirely physical endeavor. A big part of a player's success is mental and emotional fortitude. As a coach, your job is to help players realize their talents; to embrace both their strengths and weaknesses. What makes a team sport difficult is that you have to manage all of those individual egos to play as one.
In the job description for sample resume of Basketball Coach, a common response was counseling. Competition can be very stressful and at the same time, players could be struggling with issues outside basketball.
Here are the other important skills and qualifications you should have on your Basketball Coach resume:
Education. You can have a career as a Basketball Coach even without a college degree although it would be a big plus if you have acquired one in disciplines such as Physical Education, Human Kinetics or Psychology.
Certification. You don't have to be certified to be a Basketball Coach. But if you want to level up it would be to your best interest to get certified by accredited organizations like the United States Sports Academy (USSA) or USA Basketball.
Playing Experience. Having playing experience allows you to empathize better with the players. It will be easier to build a relationship with the team if they know you understand the difficulties and challenges they are going through. Experience will give you a solid foundation for designing plays.
Interpersonal Skills. As a coach, you only want your players to focus on the game. Distractions can have severe consequences on outcomes.
Another advantage of having playing experience is that you develop an intuition if something is wrong with a player. The next step is to get the player or players to unburden themselves of the problem.
Excellent Communicator. Within a team, you have multiple personalities who view things differently. The coach addresses the team as a unit but some may not see it your way.
Having excellent communication skills makes it easier to manage the different egos and avoid misunderstandings. Remember that in a team sport, everyone must be on the same page.
Basketball Coach Resume Objective
Companies and schools spend a lot of money on their sports teams because winning brings in prestige, lends a premium on their brand and enhances visibility. Use your Basketball Coach resume objective to state your case why the team will win with you at the helm.
You may have overlooked our objective statement as most applicants normally do. This is actually one of the most important sections because it covers the top third of your resume. A well-written objective statement will compel the person reading it to explore your content further.
When writing your resume objective ask yourself:
"What will make the team hire me as their coach?"
In the resume objective for Basketball Coach resume, we put the spotlight on three strong selling points:
USSA Certified Coach
12 years experience as a professional basketball player
6 years experience as a basketball coach
Collectively that is almost 20 years of experience in the sport of basketball! The certification from USSA and forthcoming one from USA Basketball are just the icing on the cake.
Basketball Coach Resume Format
Most likely the person to review your resume would be the team manager or team owner. These are not the typical hiring managers who will spend only 6 seconds reviewing your information. That is why it would be best to use the reverse chronological type for your Basketball Coach resume format so you can organize the details more effectively.
You will notice the way we structured the contents of the resume template for Basketball Coach:
Contact Information
Objective Statement
Strengths
Work Experience
Professional Basketball Career
Education
Certifications
Personal Information
We positioned Professional Basketball Career ahead of Education because that is part of an experience that many team owners look for.
Entry Level Basketball Coach Resume
A lot of players whose playing careers ended crossover to calling the shots from the bench as a coach. But the harsh truth is, unless your name is Larry Bird, you will have to start out at the smaller leagues and earn points for your entry level Basketball Coach resume.
If you don't have any experience in coaching, focus on highlighting your playing career. Cite those experiences which are relevant to the job of a coach such as working with rookies to improve their game, watching game film and contributing to the playbook and heading practice/ training sessions.
You shouldn't expect to get hired as Head Coach right away. Most teams already have a system in place and you will have to learn it as an assistant. Be patient with your career and look forward to getting better as a coach.
Basketball Coach Resume Writing Tips
Who would have thought that bench players such as Rick Carlisle, Tyronn Lue, and Luke Walton would someday become coaches of NBA championship teams? It's not necessary to be an All-Star player to become a championship coach!
All-Stars like Penny Hardaway and Jerry Stackhouse started out their coaching careers guiding high school and lower division professional teams to the championship.
If you don't have the credentials of these legends, you'll have to rely on your experience to convince the team owner you can get the title for the organization.
Don't hesitate to share the results of your tenure whether you had a winning or losing season. In sports, you cannot sugar coat results. Teams can easily find out if your program was successful or not.
And many don't care. The Triangle Offense may have won the Bulls six NBA championships but it was a disaster for the Knicks. Team owners know not all programs can be successful but they would want a coach who has the experience, expertise, and attitude to get a team to maximize its talents.
Write from the heart and let your passion shine through in your resume objective. Be as specific and as detail-oriented as you can when it comes to your coaching experience. Your Basketball Coach resume may be the one the team is looking for.
If this Basketball Coach resume example wasn't sufficient for you, you are free to review some other samples and templates from our site. Browse to some related resumes below and find your inspiration.
Besides the resumes listed above, we recommend going through the following resume writing and job seeking tips: