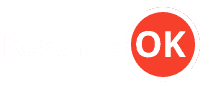 Bartender Resume
You can download and edit the following bartender resume example and template according to your experience and your skills. Below this resume, we have also written some tips for the job interview.
Bartender Resume Sample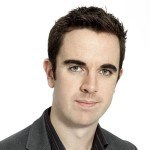 Vincent Allen Gregory 
Address: 1101 Beville Rd South Daytona, FL
Phone: 386-322-9361
Email: [email protected]
Current Job: Bartender – Mai Tai Bar, 250 N Atlantic Ave, Daytona Beach, FL
---
Objective
To seek employment as a bartender in one of the best bars within the Daytona area and demonstrate my skills in concocting and serving savory drinks to customers.
---
Strengths
TIPS Certified
Award-winning bartender
Complete mastery of drink recipes
Expertise in concocting cocktail drinks and alcoholic beverages
Familiarity with numerous drink-making techniques
Proficiency in using bartending machines
Prompt checking of customer's ID prior to the serving of drinks
Keen attention to details and excellent multitasking skills
Ability to maintain composure when under pressure (especially there is a huge volume of orders)
Expertise in housekeeping and bar maintenance
Cleanliness
Warm and convivial disposition
Team player
---
Education
TIPS Online Training Course
October 2005
Daytona Beach Bartending Institute
Bartending Course
March 2004
Mainland High School
High School Diploma
1998-2002, GPA 2.7
---
Experience
Bartender, 2011-present
Mai Tai Bar, 250 N Atlantic Ave, Daytona Beach, FL
Responsibilities
Takes orders from customers
Recommends the best drinks/house specials to curious customers
Checks the client's ID prior to serving drinks
Mixes and serves drinks according to client orders
Makes use of bartending machines as needed
Receives payments (cash or credit card) and hands change to customers
Entertains waiting for customers
Ensures cleanliness of the bar
Ensures adequate supply of liquor and other bar needs
Concocts new drinks from time to time
Bartender, 2008-2011
Oasis Tiki Bar and Grill, 313 S Atlantic Ave, Daytona Beach, FL
Responsibilities
Receives orders from customers
Suggests the best drinks/house specials to new clients
When in doubt of the client's age, checks his ID prior to receiving his order
Mixes and serves alcoholic beverages as per client request
Receives payments (cash or credit card), punch orders, and gives change to customers as needed
Conducts proper housekeeping to ensure the cleanliness of the bar area
Conducts weekly and monthly inventories to ascertain the adequate supply of liquor, ice, cups, and other necessities
Participates in bartending competitions
Bartender, 2002-2008
Circus Bar, 1256 Mason Ave, Daytona Beach, FL
Responsibilities
Welcomes customers, hands over the menu, and informs them about bar specials
Obtain beverage orders from patrons
Serves wine, draft and bottled beer, among other beverages available
Mixes and serves cocktails according to recipes, as ordered by the customer
Verifies the client's identification to check if he is of legal drinking age
Cleans bars, tables, and other areas within the pub
Collects payment (cash or credit card) from customers
Oversees the purchase and inventory of liquors, ice, glasses, and other necessary materials for bartending use
---
Courses
Introduction to Bartending
Mixology
Bar Equipment
Bartending Showmanship
Alcoholic Beverage Characteristics
Table Setting and Practices
Liquor Laws
Housekeeping and Sanitation
---
Personal information
Civil Status: Married with two sons
Birthdate: December 2, 1980
Interests: Cross-country biking
---
References
Can be provided upon request
---
Advice for your Bartender Interview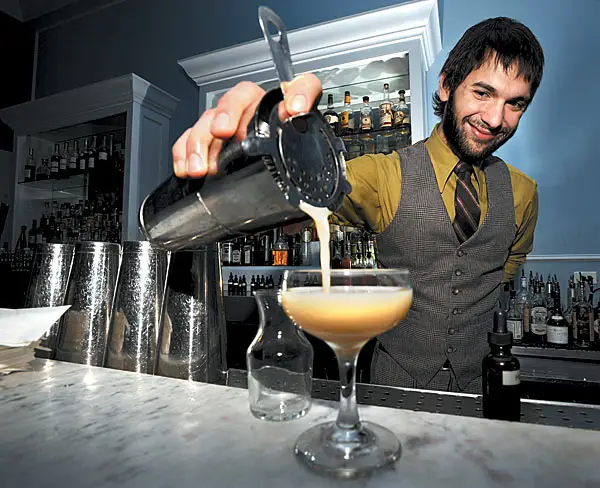 Although bartending is more of a service-oriented career, most employers still opt to interview candidates so as to have an over-all feel of their knowledge, skills, and personality. After drafting your Bartender CV example, it is time for you to prepare for the interview portion that might lie ahead. Here are some tips that can help you land the bartending job you have always wanted:
1) Learn more about the bar/pub.
For you to be able to provide intelligent responses to the interviewer's questions (especially about the company that you wish to be part of), the first thing you need to do is study its profile. You can conduct research regarding its drinks and food offered by visiting the bar during your free time. Knowing its specialties and particular quirks can help you prepare for the interview that lies ahead.
2) Look your best.
First impressions last– and this can't be any truer in bartending. If you want to make an impression on your prospective employer, make sure to wear a casual business attire, even if the interview is just going to take place in a sports bar! Apart from being well-dressed, you also need to be well-groomed. Make it a point to wear clean and polished shoes, groom your hair (avoid hats), trim your fingernails, and empty your pockets to avoid clanking coins during the interview. Lastly, avoid chewing gum or smoking cigarette prior to your interview.
3) Be mindful of your body language.
As they always say, actions speak louder than words. Make sure to exhibit the correct body language, such as the ones stated below, in order for the employer to consider your bartender resume.
Carry out a firm handshake, especially if you are a man.
Mind your posture – be sure to stand and sit straight.
Establish eye contact.
Show confidence – but not too much that you sound cocky.
Demonstrate interest and exude positive energy during the interview.
Smile!
4) Work on the probable questions that the interviewer may ask.
After completing your bartender resume template, you should go over the questions that the employer might ask. For a complete experience, you can ask your family members or friends to simulate the interview process by rehearsing these questions with you:
Why did you leave your current job?
What drinks can you create without looking at a recipe?
What is your special drink?
What bartending machines and apparatuses are you familiar with?
What certifications do you have as a bartender?
How do you update your knowledge regarding bartending and mixology?
How do you handle cash shortage at the register?
How do you keep waiting clients satisfied?
How do you address disgruntled and dissatisfied customers?
Apart from rehearsing the questions that the employer might ask, you can also draft queries that you would like to address to the interviewer, such as–
What are work hours like?
Apart from bartending, are there any other tasks that I need to carry out?
Do you allow your bartenders to pursue continuing education, seminars, and training?
5) Be thankful for the opportunity.
Did the interview go well? Or are you worried about your answers to some of the questions? No matter what you are feeling, you must make it a point to show your gratitude for the opportunity that the employer has given to you. A simple thank you or a note of appreciation will surely make a good impression on the employer, no matter what good or bad transpired during the interview.
If this Bartender resume example wasn't sufficient for you, you are free to review some other samples and templates from our site. Browse to some related resumes below and find your inspiration.
Food Industry Resume Examples
Besides the resumes listed above, we recommend going through the following resume writing and job seeking tips: