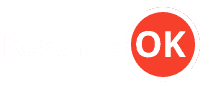 Audit Clerk Resume
Looking to find a good audit clerk resume template and still haven't found a good sample? It means you are now in the right place. Use the following example to make an idea of what you should write on your resume. Below, you will also find tips and advice for your audit clerk job interview. You will learn how to behave, what to expect from the interview, and what are the most common questions your employer might ask you.
Audit Clerk Resume Example
Isabel Ricci
Address:             1725 East Warm Springs Road, Las Vegas, NV
Phone:                  (702) 368-3327
Email:                   [email protected]
Current job:       Accounting/Auditing Clerk at NV Holdings
---
Objective
To obtain a position as a full-time accounting and auditing clerk at one of the country's most prominent financial firms and to be employed by a company that will challenge me to broaden my horizons.
---
Strengths
Extensive knowledge all accounting regulations, local and international
Excellent ability to analyze and detect errors, with a keen sense of observation
Brilliant talent for calculating and computing accounts
Outstanding ability to collaborate with team leaders, junior employees, and other staff, with a talent for forming solid ties with people from all management levels
Highly skillful at multitasking and performing multiple and varied responsibilities
Profound ability to prepare routine administrative paperwork
Excellent ability to organize, examine, calculate, and verify numbers
Remarkably proficient in data entry and word processing
Vast knowledge and deep understanding of payroll policies and procedures
Possess a sharp mind capable of learning a company's particular invoicing procedures
Strong skills for maintenance of records and balancing of accounts
Uncommon ability to analyze and solve problems and puzzling issues
Exceptional ability to perform simple accounting procedures
Strong grasp and understanding of cash management theories and methods, accounts payable practices
Strong ability to use an automated accounting system
Exceptional ability to generate financial reports with accuracy under extreme time restrictions
---
Experience
Accounting/Auditing Clerk, 2008 – Present
NV Holdings, Las Vegas, NV
Responsibilities:
Data entry and preparation of batches for various processes such as sorting of items, organizing in alphabetical order, and running checks and verifications
Whipping up necessary documents such as travel and personal papers
Settle differences between several expenditure documents to source papers
Perform the distribution and filing of all the company's documents and reports
Act as an administrative assistant by responding to telephone calls, handling mail, accommodating guests, and other clerical tasks
Direct the coordination of office security personnel and key control; make travel arrangements and set meetings for top level management
Organize various documents, recheck data for accuracy, reconcile differences, and verify payouts
Ready daily entries and post financial transactions
Accounting/Auditing Clerk, 2005 – 2008
Elle Group of Companies, Las Vegas, NV
Responsibilities:
Performed studies on processing issues, coordinated with various divisions and vendors to settle issues and hasten payouts, and answered queries over the phone or in written correspondence; deferred complicated matters for resolution
Dealt with transactions related to cash, prepared necessary cash reports, issued receipts as directed, and made sure cash fund is balanced
Maintained company ledgers and made all necessary entries regarding cash transactions, verified the accuracy of cash reports, and readied cash and check deposits to bank accounts
Lent assistance in the preparation of financial statements and reports
Aided in the maintenance of adequate office supplies and inventory
Circulated, rechecked, computed, and handled payroll and employment documents
Accounting/Auditing Clerk, 2003 – 2005
Zen Enterprises, Las Vegas, NV
Responsibilities:
Implemented the verification of account numbers; updated various personnel records such as leave credits and payroll
Offered guidance and mentorship to new employees, volunteers, and interns who have been assigned to related tasks
Lent assistance in many recruitment activities as directed
Implemented extra position-related tasks as requested
Conducted audits according to the upper management's dictates
Gathered all financial statements and supporting papers from appropriate authorities for the purpose of verification
Ensured that the company accounts are in compliance with the company and state accounting regulations
---
Education
College, University of Nevada, Las Vegas, NV
Associate Degree in Accountancy
2001 – 2003, 3.5 GPA
Las Vegas High School, Las Vegas, NV
High School Diploma
1997 – 2001, 3.4 GPA 
---
Courses
Financial Accounting
Managerial Accounting
Interpersonal Communication
Introduction to Spreadsheets
Introduction to Databases
---
Personal information
Civil Status: Single
Date of Birth: 2/13/1983
Interests: joining trivia knowledge contests, reading novels, watching thriller movies
Advice for Your Audit Clerk Job Interview
Many see the interview as a particularly stressful aspect of job hunting. A lot of people even choose to keep their current jobs despite the dreadful working conditions just to avoid having to go through another nerve-racking job interview. However, it can be less anxiety-inducing, if not particularly pleasant. Just adopt the proper mindset, and follow the tips below.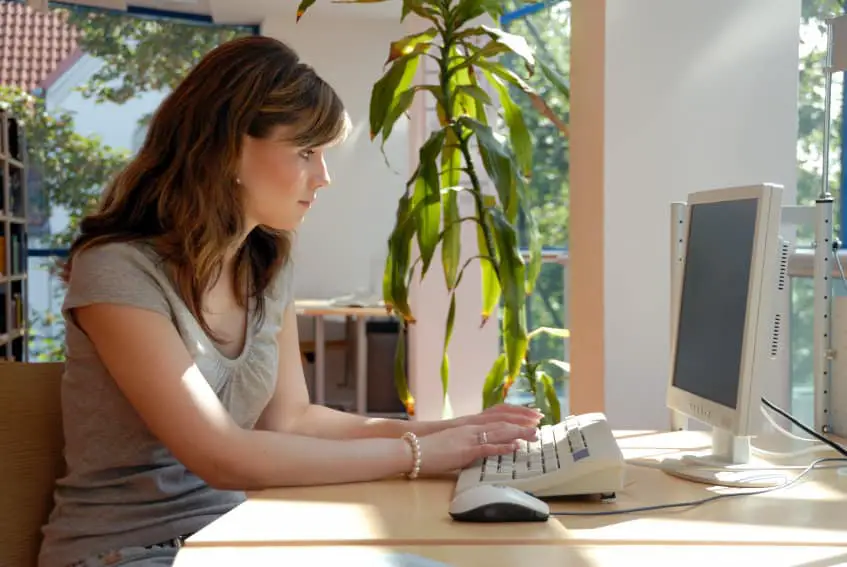 Watch Out for the Pitfalls
Applicants, throughout interview history, have a tendency to commit mistakes so often that these blunders have become cardinal pitfalls to avoid. Showing up at the interview with a very revealing outfit or too casual attire should not even be discussed anymore, but apparently, some candidates still need to be warned. Wear an understated outfit appropriate for such a business meeting, instead. Another mistake that has cost people their employment opportunities is showing little regard for the interviewer's time by being unfashionably late. Days prior to the interview, familiarize the area, and map out your route. Consider traffic jams and other unpredictable circumstances that may delay you. Leave the house early enough so such situations won't matter. Punctuality is highly regarded in any profession, including yours, so you should strive to be its epitome.
Put a Lot of Effort into Your Audit Clerk resume
Knowing how to format your resume, has a great impact when writing your Audit Clerk Resume.
You need to format and modify it to match your specific circumstances. Capture your recruiter's interest and keep his attention by making your curriculum vitae as relevant to the industry and the position as possible. Obtain a deep understanding of what the position entails, and use that knowledge to tailor your resume. Lastly, ensure that everything is in order and that not one error exists in the pages.
Smooth Out Your Interview Path
Have you ever heard of the concept that a long, winding and rocky road leads to a destination that will be worth all the aggravation? The same holds true in the pursuit of your career goals. However, that does not mean you should just let the rough questions beat you around. You can definitely smooth out your interview path by practicing your answers to the key interview questions. You will find some of these key questions below
What do you understand about the position's responsibilities and tasks?
Can you describe the steps you take to ensure your reports are ready to be turned in?
What initial checks have to be performed prior to auditing a company's financial report?
Cite an instance wherein you volunteered to take on more responsibility than you were required. How were you able to manage the extra tasks?
Can you picture yourself working for this company for the rest of your life?
Make Your Interest Evident
You will also be given a chance to ask the employers some questions.  Try asking some interesting ones.  Here are some sample questions you can ask:
Does the company help pay for CPA preparation classes?
How many CPAs are employed by the company?
Is there a lot of room to grow in this company?
Being given the chance to ask your own questions is actually another method for the interviewer to gauge how interested you are in the job and in the company. Make your interest evident by focusing on business-related queries rather than presumptuous questions about pay, vacations, and other benefits. The latter are better held off for when you actually get the job offer.
Need to see more resume samples and templates to better understand how to write an audit clerk resume? Here are more other resume samples for different job positions that you can use as inspiration.
Accounting Resume Examples
Financial & Marketing Resume Examples
Besides the resumes listed above, we recommend going through the following resume writing and job changing resources: