An attorney is someone who is authorized to practice law in any of the jurisdiction and perform the civil and criminal legal functions on the client's behalf. The best way to land a good job is that your resume should catch the eye of the recruiter. One should go through various resume samples before writing one for them. Mentioned below is an Attorney resume sample which will help you in getting to know what to include on a resume. After reading this resume sample you will get to know:
   What information you need to put down on your resume
   The level of education required for the position of attorney
   The courses that may be required
Attorney Resume Example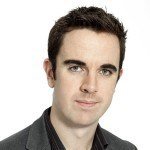 Gibson Vincet
Address:             2004, Baird Street, Stone Mountain, Georgia, 30084
Phone:                  (404) 331 – 5465
Email:                   [email protected]
Current job:       Associate Attorney: June 2012 to Present, Kolger and Young, Atlanta, Georgia, 30303
---
Objective
I am a highly accomplished attorney with a proven record of relevant industry experience. I am interested to work for a company which will give me enough exposure and space to grow along with the company. I am good at managing teams and have been licensed to work in the states of Georgia and Florida.
---
Skills
 Plus years of experience in securities law specifically encompassing areas like regulations and litigation.
Relevant industry experience in the field
A proven as well as experienced manager and a great team player
Respond to the evolving securities laws and regulations quickly and accurately
Knowledge of the credit facilities, bond offerings, hedging, credit agreements and several other financial instruments.
Expertise in the preparation of witnesses comprehensibly for deposition in the federal cases
Licensed to practice law in the states of Florida and Georgia
---
Experience
Associate Attorney: June 2012 to Present, Kolger and Young, Atlanta, Georgia, 30303
Work Responsibilities:
  To represent the regulated entities, public companies, and individuals in all the phases of a trial, both local and federal
   To provide legal services and advice with respect to securities regulations
   To review, draft and negotiate contracts for the clients
   To file claims, defend those claims and also respond to all the regulatory inquiries
   To research and interpret the rules, statutes, regulations and the decisions taken by the regulatory bodies.
   To examine and analyze the data before advising the clients
    To prepare the memoranda which includes the results of the investigations and the next step to be taken strategically
   Coordination of legal tasks and the projects in connection with the internal projects
Supervisor: Androme LLC, 8626 North Avenue, Stone Mountain, Georgia, from May 2009 to June 2012
Work Responsibilities:
   To draft legal criteria for the counsel so that he can advise clients on the securities that are asset backed
   To review legal opinions of the outside counsel and accordingly deliver comprehensive presentations
   To assist in making drafts and filing of the reports and regulatory disclosures
   To evaluate the legal adequacy of the rights provision, transaction documents, notices and bankruptcy clauses
    To support directors, executive officers and the controlling stockholder advisors.
---
Education
Clarkmore School of Law, University of Atlanta,
May 2006
GPA – 3.9
Activities: Social Chair, Editor, Federal Careers Club and Law review
Tallahassee State University , Florida, 32311
B.A, Art History
May 2001,
GPA 3.7
Grover Cavs Humanities High, Florida, 32822
HS Diploma
June 1997
GPA – 3.4
---
Courses
Juris Doctor Degree from an accredited law school
3 years of full-time study or 4 years of evening class studies in a law school
A bachelor degree is a must
---
Personal information
Civil Status – Married with 1 Child
Birthday – 22nd April 1981
Interest – Gardening, Reading Books
If this Attorney resume example wasn't sufficient for you, you are free to review some other samples and templates from our site. Browse some other related resumes below and find your inspiration.
Law enforcement, military and security resume examples
Human Resources Resume Examples
Besides the resumes listed above, we recommend going through the following resume writing and job seeking tips:
Felix is the job search, resume writer expert and founder of ResumeOK. He started the company in 2011 with the mindset that everyone deserves a chance to get a good job and with the goal of helping people write great resumes. Since then, he inspired thousands of people with the
resume samples
and advice written, for more than 300 different job positions.
Felix's work has been appreciated and shared on many well known online publications such as:
BusinessInsider
,
FoxNews
,
SmartRecruiters
,
Business.com
,
Huffpost
,
ZipRecruiter
,
SnagAJob
and many others.
Felix has extensive experience in human resources, recruitment and online business development. On ResumeOK, he uses his 10+ years of experience in the recruitment industry to provide step by step instructions on how to write solid resumes that will catch the attention of the recruiter.
Over the years, Felix has been responsible for reviewing resumes and conducting job interviews, for his own startups and also for other companies. After going through tens of thousands of resumes, he has learned what makes a resume stand out from the crowd and what are the most common mistakes people make. All the experience and knowledge gained over the years are being used in making ResumeOK the go-to place for finding great resume samples, job interview advice and resume writing tips.
Get in touch with him by email at
[email protected]
or by using the
contact page
.
Latest posts by Felix Tarcomnicu (see all)