Assistant Principal Resume Sample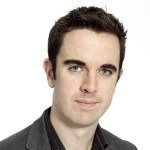 Wilfred Y. Stansbury

Address:            22475 Romney Lane, Virginia Beach, VA
Phone:               (757) 977 6474
Email:                [email protected]
Current job:  Assistant Principal; Walter Garrett High School, Virginia Beach, VA.
---
Objective :
Licensed Teacher with a Bachelor Degree in Education and certified in the state of Virginia is interested in becoming the new Assistant Principal of Green Meadows High School. My 8 years as a teacher helped me gain valuable experience that contributed to my successful 4-year tenure as Assistant Principal for Walter Garrett High School. I am hopeful that my experience, skills, and expertise will contribute to your school's goal of being ranked in the top 5% of Virginia's high schools.
---
Skills :
Licensed Teacher in the state of Virginia; 2006.
Bachelor Degree in Education from Regent University; 2005.
8 years of experience as a Teacher for first-year to fourth-year high school students.
4 years of experience as the Assistant Principal of Walter Garrett High School.
Strong leadership qualities.
Creative thinker.
Excellent communication skills.
Great interpersonal skills.
---
Work Experience
Assistant Principal; 02 January 2015 to Present
Walter Garrett High School; Virginia Beach, VA
Responsibilities:
Collaborated and consulted with teachers for the purpose of developing and improving school curriculum standards.
Scheduled meetings with parents to discuss performance and behavioural problems of students.
Responded to complaints and incident reports; conducted adjudication hearings between the parties involved.
Strictly enforced the school's guidelines on decorum; imposed the appropriate disciplinary action.
Monitored and evaluated the performance of teachers and the effectiveness of the current learning materials; the purpose is to identify problem areas and addressed them immediately.
Reviewed school guidelines and policy; prepared recommendations to Principal.
Promptly responded to communications from students, teachers, and parents.
Developed the Walter Garrett Leadership Development Program in 2015 which encouraged and motivated the students to maintain a 3.75 GPA for a scholarship. As a result of the study, the Walter Garrett High School was ranked no.7 among the best high schools in Virginia Beach in 2017.
English Teacher; 15 January 2010 to 31 December 2014
Walter Garrett High School; Virginia Beach; VA.
Responsibilities:
Designated to provide English instruction and implement the school's curriculum for 3rd and 4th-year high school students of Walter Garrett High School.
Created lesson plans that were based on the school curriculum and the educational standards set forth by the state of Virginia.
Developed a learning process that involved classroom work, exams, short quizzes, graded recitation, group work, special projects, and field trips.
Evaluated the performance of the students on the basis of the learning process; implemented programs that would help lagging students catch up.
These programs included a one-on-one tutorial, online modules, and extra homework.
Provided counselling to students who were struggling in class due to social issues.
English Teacher; 05 January 2006 to 04 January 2010
Anderson Public High School; Virginia Beach, VA
Responsibilities:
Taught English to first and second-year high school students.
Developed lesson plans, quizzes, long-tests, and homework projects.
Reviewed and graded the performance of the students.
Consulted with the teachers and faculty on all matters related to the school's English curriculum.
Met with the students' parents to discuss classroom and subject performance.
---
Education
College
Bachelor Degree
Education
Regent University
Virginia Beach, VA
2001 to 2005
High School
Norfolk High School
Virginia Beach, VA
1997 to 2001
Certifications:
Licensed Teacher; certified in the state of Virginia in 2005.
How To Write A Good Assistant Principal Resume
A good Assistant Principal resume is one that showcases the skills and experiences which you can bring to the school community. Consequently, don't be misled by the word "Assistant" which precedes your title.
The job of an Assistant Principal is a very important one. You will be entrusted by the Principal, the teachers, the parents, and of course, the students to maintain order to the school.
1. Highlight Your Academic Qualifications
Schools will always prioritize candidates with a Bachelor Degree in Education, a related discipline, or a specialized subject. In fact, some schools will require a Master's Degree in Education.
If you have a Bachelor degree in English and are planning to become an English Teacher, you should take relevant courses or acquire a secondary degree in Teaching or Education.
2. Focus On Your Teaching Experience
The usual career path for an Assistant Principal is teaching. Therefore, if you have extensive experience as a Teacher, you should definitely expound on it in your resume.
As a teacher, you are familiar with the culture that thrives within a school. You know what and how it's like to work with teachers, other Assistant Principals, and the Principal.
3. Share Your Best Attributes
You need to have the right attitude to become a good Assistant Principal. The school would want to know the kind of person you are; how you interact with the students, their parents, and other people of the faculty.
Identify your best attributes or soft skills and cite them in your objective statement. Likewise, your work experience should indicate examples that validate these attributes.
Write An Eye-Catching Assistant Principal Resume Objective
Why is it important to have an eye-catching Assistant Principal resume objective?
First, it is located on the top third of your resume. For the reason that a recruiter only scans a resume, you can be sure your objective statement will be seen,
Second, you can use the objective statement to summarize your strongest, most sellable points to the recruiter.
Third, it gives the school recruitment officer an idea of who you are as a person and how you approach your job as an Assistant Principal.
So how do you write an effective Assistant Principal resume objective? All you have to do is follow our 3 tips below:
Review the Job Post – The job post will summarize all of the requirements and skills needed for the school's new Assistant Principal. Start out your objective statement by confirming to the recruiter that you have these skills and abilities.
Use Keywords – The HR Officer or the person reviewing your resume will use keywords to scan your application. Again, these keywords can be found on the job post. Make sure the most prominent keywords are included in your objective statement.
Give it the Personal Touch – Don't submit a by-the-numbers resume. Give it a personal touch by mentioning the school in your objective statement. This shows the school that you prepared this resume specifically in response to their job post.
Assistant Principal Skills List
A typical Assistant Principal skills list will probably have similar abilities and qualifications such as:
Bachelor degree in Education or a related course.
Passed licensing exams for Teachers.
Certified to work as a Teacher in the state.
In view of this, the differentiator would be your soft skills or the personality attributes that best describe your conduct of work as an Assistant Principal.
Thus, what kind of softs skills are hiring managers looking for in your resume?
Leadership

Even an "Assistant" needs to convey strong leadership skills as he will carry on the directives of the Principal and the core values of the school. Having strong leadership skills will instil confidence with the students, faculty, and the parents that the school is in good and capable hands.

Effective Communication Skills

As the Assistant Principal, you will be the voice of the Principal. Having effective communication skills ensures that his instructions will be articulated clearly to the students, the faculty, and parents. Likewise, effective communication means having a clear, wide-open 2-way street. In other words, it also involves being a good listener. Therefore, listen intently to what the other party has to say. How will you know how to address a problem if you don't listen to those who could be affected by a situation? Keep an open mind and find ways to resolve any issue by taking into consideration the opinions of other people.

Exercises Good Judgment

Studies have shown that Assistant Principals who are handling 3rd to 4th-year high school students spend more time addressing conflicts and social/community issues. Adjudicating conflicts between teenagers is never easy. Your decision to resolve the situation must be based on good, objective judgment. The same can be said of all other decisions that you have to make as an Assistant Principal.
Assistant Principal Duties And Responsibilities For The Work Experience Section
The Assistant Principal work experience section is often the key differentiator when deciding among qualified applicants for the position. Assuming the hard skills are similar, the Hiring Manager will focus his attention on the duties and responsibilities listed in your work experience section.
Here are 3 tips on how to make your Assistant Principal work experience section stand out from the rest:
Make it Relevant – The work experience section must be given a lot of thought and purpose. It must be written with the needs of the school in mind. Thus, before writing the list of duties and responsibilities, take a few minutes to review the job post. Find out the expectations of the school. What are the responsibilities that will be assigned to the Assistant Principal? Have you done these responsibilities before? If so, structure your job description in a way that shows you have experience in handling these tasks.
Use the Chronological Format – If you have uninterrupted work experience that exceeds more than a year of service, use the Chronological format for your Assistant Principal work experience section. The chronological format will shine the spotlight on your work experience. Make sure the duties and responsibilities are presented in bullet point format for better organization. By using the chronological format, the sections of your Assistant Principal resume will be presented as follows:

Contact Information
Objective Statement
Strengths
Work Experience
Education
Certification/License

Touch on Different Aspects of the Job – Meeting with teachers, collaborating with teachers, providing counsel to students, representing the school in community programs, evaluating the school curriculum – these are just a few of the duties an Assistant Principal is expected to handle. Try to present a more varied and dynamic work experience section by touching on different aspects of the job. Finally, give more details about your tasks in order to differentiate them from the other applicants.
Entry-Level Assistant Principal Resume
There are opportunities available even if you have an entry-level Assistant Principal resume.
In the first place, many schools hire more than 1 Assistant Principal. Sometimes the school might have an Assistant Principal for the lower year level and another for the higher year level.
Because most Assistant Principals crossover from the Teaching profession, on your work experience section, focus on your accomplishments and achievements as a Teacher.
Did you contribute to the improvement of the school's academic standing in the community? If so, discuss the programs that you personally developed for the school.
Cite specific examples in your Work Experience section that prove you have strong leadership abilities.
Did you receive citations or awards as a Teacher? Mention them in your Assistant Principal resume under a new category "Awards and Citations".
For a role that is considered "second-fiddle", an Assistant Principal is paid well. The annual salary of an Assistant Principal ranges between $75,607 and $101,357. The median pay is estimated to be $86,729 per year. This career is a nice transition from a teaching profession. However, you just can't assume office straight from the teacher's desk. Your work experience needs to extend past teaching and include administrative duties. You need to acquire certain skills to qualify as an Assistant Principal.
Last Updated on July 16, 2021 by Felix Tarcomnicu