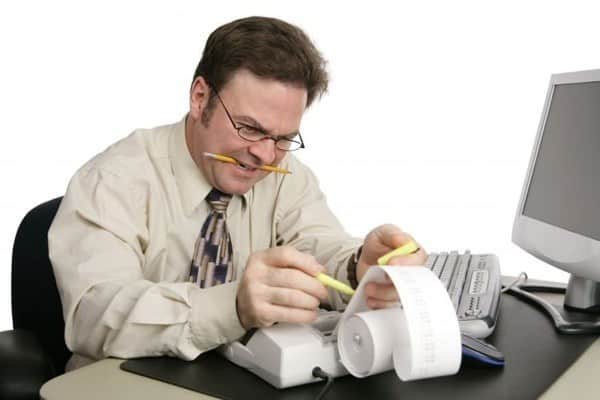 The advantage of being in the field of accounting and finance is the broad opportunity to get into any type of industry. As a consequence, however, the competition gets a bit tougher. A standout resume is one of the best means to land that dream job in the world of cash flows and equities. Whether you are fresh from college with a degree to boast or a highly-experienced financial analyst, you can achieve the kind of resume that does not end up in the trash bin or the shredding machine. Read on and consider following these effective tips.
1) Get a clear view of the kind of job being posted and make it your specific job target.
A little research will definitely allow you to tailor-fit your resume according to what the employer requires. Yes, it is perfectly fine to make multiple resumes depending on the kind of position you want to apply for. But you have to draw the line between making honest adjustments and putting false claims. If you prefer writing down an objective or job target, see to it that the subsequent work experience is a close match. A lot of hiring authorities do not go through the entire resume and only spot check for certain keywords, so make sure you use the right terminology.
2) Give emphasis to your accomplishments and experiences.
Since you cannot simply copy what has been written in your previous job description sheet, focus more on your accomplishments and strengths. Use action words but avoid repeating the same word in a single category. You have every right to show off your achievements but choose only what is relevant and taper them down to 3-5 bullet lines. The best way to present realistic and convincing accomplishments is to quantify them. State some figures and be prepared to back them up when you are called for an interview.
3) Provide a brief description of the companies you have worked for in the past.
This is worth mentioning if you have worked in companies that are recognized for their size, efficient system, modern technology, or simply their success story. Reputable establishments usually have a stable accounts and finance system in place, which in turn, reflects your unique experience. Briefly describe your past employers in single sentences only. However, if you've been to 10 firms in your 20 years of experience, mention only what's recent. Hiring managers are no longer interested in old details which would only lengthen your resume.
4) Clearly present your proficiency in operating databases and relevant software.
Accounting jobs entail a lot of record keeping and updating but this has been made easy by modern technology especially nowadays when the use of financial software has become the norm or standard. Knowing how to run applications like QuickBooks, Peachtree and Oracle is definitely what most recruiters would want to see in an accounting resume.
5) Limit your resume to a few pages.
Your decades of experience may justify your 10-page resume. Unfortunately, lengthy resumes are not that appealing anymore. Reality is a lot of hiring authorities barely show interest in details of the distant past. An ideal resume is simply 2-3 pages long. You do not sacrifice the context by over-compressing important information. You just have to prove that you are worth noticing.
Let that well-crafted resume open the portal to a rewarding job in the finance sector. Do your best to creatively flaunt your expertise and accomplishments so as to leave a lasting impression on your recruiter. More importantly, never neglect the most fundamental yet crucial KISS factor– Keeping It Succinct and Simple. These should get you a step closer to your career goal.
Choose the accounting and finance resume examples you need from the list bellow:
Financial & Marketing Resume Examples
Besides the resumes listed above, we recommend going through the following resume writing and job seeking tips:
Felix is the job search, resume writer expert and founder of ResumeOK. He started the company in 2011 with the mindset that everyone deserves a chance to get a good job and with the goal of helping people write great resumes. Since then, he inspired thousands of people with the
resume samples
and advice written, for more than 300 different job positions.
Felix's work has been appreciated and shared on many well known online publications such as:
BusinessInsider
,
FoxNews
,
SmartRecruiters
,
Business.com
,
Huffpost
,
ZipRecruiter
,
SnagAJob
and many others.
Felix has extensive experience in human resources, recruitment and online business development. On ResumeOK, he uses his 10+ years of experience in the recruitment industry to provide step by step instructions on how to write solid resumes that will catch the attention of the recruiter.
Over the years, Felix has been responsible for reviewing resumes and conducting job interviews, for his own startups and also for other companies. After going through tens of thousands of resumes, he has learned what makes a resume stand out from the crowd and what are the most common mistakes people make. All the experience and knowledge gained over the years are being used in making ResumeOK the go-to place for finding great resume samples, job interview advice and resume writing tips.
Get in touch with him by email at
[email protected]
or by using the
contact page
.
Latest posts by Felix Tarcomnicu (see all)