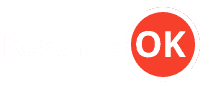 A lot of people lie on the resumes. Their major reason being to secure a job. Let's be honest, today's job market has become extremely competitive. The economy has experienced slow growth and some economies have even experienced the recession. This has led to companies laying off some employees, yet the number of graduates has been increasing steadily over the years. It has therefore become difficult for job seekers to find the available jobs. This competitive trend has led to some unscrupulous job seekers lying on their resumes to secure the coveted jobs. Here are eight lies on your resume that will get you in trouble.
1. Lying About Your Education
Many people fake their credentials just to get the coveted job. Among those who lost their jobs due to providing false information to their employees were the Yahoo's ex-CEO Scott Thompson, Notre Dame former coach George O'Leary, Walmart's chief spokesman David Tovar, and celebrity chef Robert Irvine. Even if you do not meet the required qualifications, you need to be honest about your education. Maybe, you possess a particular skill that the employment `panel is looking for. Even if false credentials may get you the job, these untruths will come back to haunt you. If the HR department decides to conduct an audit check on all their employees, then they are going to find out. If you apply for a promotion, they will check your education background. What happens when they find out that you are a fraud? Instant dismissal. And to make it worse, it will be very difficult for you to find another job.
2. Employment Period
Potential employees often lie about employment dates to hide their career gaps for the purposes of decreasing the gaps between employments or extend their experience at a certain position. If you plan to lie about where you worked, then you need to think again. This is one gray area that has caused a lot of people to lose their jobs. You never know who is going to read your CV. One person lied about working in a certain company for many years. Unbeknown to him, the manager reviewing his CV had previously worked at that particular company before, at the same time the said candidate quoted working there. Needless, to say, he never got the job.
3. Technical Skills
Even if you lie about your technical skills and get the job, always know that you have one foot out of the door. A lot of companies give technical exams to determine whether the candidate has the skills set that he or she enlisted. There a lot of candidates who pay people to do their exams for them, but when you go for the company, it is hard to do so. Even if you get the job, your lack of the said skills will betray you. If you stated that you know how to operate a machine, and the organization later finds out you don't, due to your poor performance, the organization will review your resume to find out what else you lied about and eventually fire you.
4. Job Titles
You should never lie about your job position. Branding yourself with a job title that was never yours in the first place, will only cost you the job. If you were an intern, do not claim to be a temporary customer service officer. If you were an HR assistant, do not call yourself an HR manager. In addition, make sure that your resume matches your profiles on the professional networking site such as LinkedIn. Any discrepancy will pop up on the background check. Your potential employer might contact your previous company to ask if you truly held the said position.
5. Remuneration Package
Sometimes, you might be applying for a position with a very good remuneration package and be tempted to lie about your previous salary if you feel that it might cost you the job. However, this should not be the case. If you feel that you were being underpaid, bring it up on your interview instead of lying about it. State your skills and what benefits you will add to the organization, to explain why you feel justified to earning the higher salary.
6. Language Proficiency
Often time, candidates who are able to communicate in second language claim they are fluent. This might be the case jobs that require written bilingualism. However, it doesn't work. If you don't have the fluency desired, state that you have the conversational knowledge and that you are working to attain the fluency desired, and the job will be a good platform to master the language command. But, you should only state so, if you have enrolled in the said language classes.
7. Reasons for Leaving Your Previous Job
There is no point in lying about your reasons for leaving the job. Ultimately, the company is going to do a background check and find out the real reason why you left the job. A lot of people get fired at their jobs and try to downplay it by blaming their previous supervisors or co-workers. If you were fired, you need to be honest about it. You may state that you were in a tight position and were unable to perform the job. If the employer fires you for gross misconduct, then you have no luck because it is highly unlikely that any company will hire you.
8. Conflicting Business Interests
The truth is, employers will not hesitate to get it all. If they really want to find out more about the candidate, they will speak to their friends, colleagues and even former employers. Since a lot of information is available on the web, with the click of a button, they can easily find information about you. If you have conflicting business interests, you need to state so, well in advance. Otherwise, you may end up without a job, or even worse in court for failing to declare any conflicting business interests.
The truth is, lying on your resume will only cause you more harm than good in the long term. You may end up in court answering to charges, definitely end up without a job and a damaged reputation. There are several ways that you can use to get the job without lying. These include:
Be truthful. If say, you lack the required, Master's Degree, your experience, zeal and commitment may still land you the job.
Get out and network
Build an online profile.
Go back to school or enroll in the classes to attain the skills, instead of lying about them.
Sometimes the above will land you in trouble simply because your resume was poorly done; it is advisable to find out how a good resume should look like and try writing the same way. Or you can seek the help of different resume creation tools when writing your resume. You can find dozens of resume creation tools and resume writing services on the Internet. To get you started, here are the tools that will help you write a killer resume:
Now, that you are armed with a good resume and know what lies will cost you the job, there is no reason why that job should continue being elusive. Do what will make you stand out and all the best.
Did you know that on
ResumeOK
you can find hundreds of
resume examples
? Discover how to write a good resume by checking our samples. Here are some popular resumes that you might like: