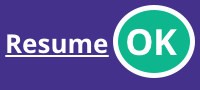 Social Media Specialist resume
Learn how to write a professional CV in just a few minutes using social media specialist resume examples. Increase your chances of getting hired today.
Social Media Specialist Resume Sample

Tom McCauley
Address: 2018 Westwood Boulevard, Los Angeles
Phone number: (310) 466 – 8212
Email: Tom_Social_Media@gmail.com
Birth date: 08.05.1982
Current job: Social Media Expert at ITstore Inc., Los Angeles
Summary
I have graduated Southern Illinois University, with marketing specialization and i am passionate about Internet Marketing and Social Media. I can create business plans and powerful strategies that can bring lot of potential clients. I am an expert in Social Media, Search Engine Optimization and Adwords campaigns.
Objective
Work on a reputable company that can provide a good and friendly environment.
Strengths
Social and Search Engine optimization
Increase traffic from major social networks such as: Twitter, Facebook, Google Plus and Pinterest.
Knowledge about WordPress, Joomla and Drupal.
On-page SEO and Off-page SEO
Google analytics
Latest Google updates ( penguin and Panda ) recovery
Familiar with the most important operating systems: Windows, Linux, MAC and Ubuntu
Can work extra hours and meet deadlines.
Google analytics
Google Adsense
Google Webmaster Tools
Social Media coaching and speaker
HTML and CSS
Experience
Social Media Expert
ITstore Inc., Los Angeles
June 2008 – Present ( 4 years and 3 months )
Responsibilities:
Improve the generate traffic from Facebook, Twitter and Google PLUS
On page and Off page Optimization for the e commerce website.
Gained top positions in Google for all main keywords
The traffic generated from Social network has improved by 800%
Manage the online store website and fix any bugs found
Online Marketing Consultant & Social Media trainer
Qsearch magazine, Los Angeles
April 2006 – June 2008 ( 2 years and 2 months )
Responsibilities:
Social Media coaching
Perform SEO audits and consultancy for clients
Keyword research and identify new opportunities
Increase visibility and traffic from social media platforms
The traffic generate from Facebook has improved by over 300%
Online Marketing Manager & Social Media strategist
Freelancer
June 2004 – April 2006 ( 1 year and 10 months )
Responsibilities:
Provide SEO and Social media optimization for hundreds of clients
Build quality content for websites
Improve traffic generate from MySpace and Hi5
Education
Southern Illinois University – Master degree
Specialty – IT and Commerce
2003 – 2005
Southern Illinois University – License degree
Specialty – Mathematics and IT
2000 – 2003
Belvidere High School, Illinois
Specialty – Economic
1996 – 2000
Courses
HTML and CSS for advanced coders
Teachingstars, Illinois
2005
If this Social media specialist resume was useful and helpful, you might also be interested in checking the following free CV samples: