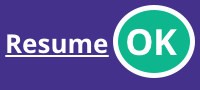 Assistant Chef Resume
Your resume plays a very important role in getting good job. An Assistant chef position is a post that will require skills and experience. A well written resume can fetch the eyes of your employer and can land you a good job. If you are looking for an Assistant Chef Resume example then this is where you should be.  One can write their own resume which will look all the more professional. By reading the below given resume you will know:
  What are the requirements for being Assistant chef
  What are the academic qualification required
  The required courses for the position
  Benefits of experience in getting a job
  How to write a professional resume and apply for an assistant chef job
Assistant Chef Resume Example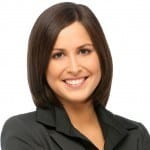 Peggy Wiltse
Address:             3856 Glen Falls Road, 2nd Avenue, Philadelphia, PA 19103
Phone:                  (222) 832-1474
Email:                   wiltsepeggychef@gmail.com
Current job:       Cruise West, Wilmington, DE
---
Objective
I am looking for a job as Assistant Chef in an organization where I can demonstrate my culinary skills and use my abilities for the growth of the organization along with my personal growth. I am a hardworking person who has passion for making delicious food and loves to cook.  I have a proven record of making delicious food that leaves the diners craving for more.
---
Strengths
Experience of  8 years plus working in restaurants and hotels which have high volume of production of food
Expert in the use of kitchen equipment that are used for the production of outsized amount
Can work in various shifts
Proficient in performing basic Maths calculations
Ability to maintain and establish working relationship with the management and the staffs effectively
Effective use of grills, oven, roasters, steam kettles and knives
Familiar with the restaurant orders and BEOs
Skill to control and regulate the temperature while cooking special recipes
Ability to work in team as well as individually and manage the time  efficiently
Ability to meet deadlines and work under pressure
---
Work Experience
Chef Assistant: Cruise West, Wilmington, DE
May 2011 to Present:
Responsibilities:
To prepare the items on the menu in a timely manner
To follow the procedures for handling the food items as per CDC and FDA rules and guidelines
Knowledge and to assist in the washing of the silverwares, glassware and dishes
To interview and greet the guests in a courteous and friendly way
To assist the guest to stateroom and assist in the handling of luggage
To answer the queries of the guests regarding recipes and menu
To perform the duties that are assigned by the chef and the hotel manager
Chef Assistant: Four Seasons Hotel, Wilmington, DE
January 2006 to May 2011
Responsibilities:
To assist the deputy head chef and head chef
To prepare the garnishes that will be the part of the main meal as well as sweet courses
To assist in the preparation of sweet courses
To assist in the preparation of the lunches for picnics
To maintain the standards of food preparation and to maintain the kitchen hygiene
---
Education
Bachelor's Degree in Culinary arts
2006
Hebrew college, Newton Center, MA
GPA – 4.1
---
Courses
Certificate course in adventure cooking
Certificate course in baking and pastry arts
Certificate in food and beverage leadership
---
Personal information
Civil Status – Married with 4 Children
Birthday – 22nd April 1983
Interest – Reading books, Watching Movies
---
Need to see more examples to better understand how to write an assistant chef resume? Here are more resume samples for different job positions that you can use as inspiration.
Besides the resume examples, we have prepared several more articles that we recommend reading to increase your chances of getting a better, or your first job: